Yanesen
last update: March 09, 2021
Yanesen
is not the name of a single district, but a word that indicates three different areas bordering each other, located just north of
Ueno park
:
Yanaka
,
Nezu
and
Sendagi
. It is one of the few areas of the Japanese capital that did not suffer damage during the bombing of the Second World War, and still today you can find several buildings and glimpses where time seems to have stopped a few decades ago.
Things to do and things to see in Yanaka, Nezu and Sendagi
Yanaka, Nezu and Sendagi are one of the most characteristic and "real" areas of Tokyo, outside the mass tourist flows. The neighborhood is frequented almost exclusively by people who live in the surrounding area.
The best thing to do in this area is to stroll, get lost along its silent streets, discovering the numerous temples and shrines, the old wooden houses, the shops of local artisans and other magical corners that will surely make you feel enchanted.
Yanaka Ginza
A 200 meters long shopping street, just two minutes from Nippori station, where there are about 70 family-run shops that sell a bit of everything and in particular handicrafts, food and cheap snacks. Coming from Nippori, the entrance to this area can be easily recognized because it is located immediately after a long staircase and an old white sign.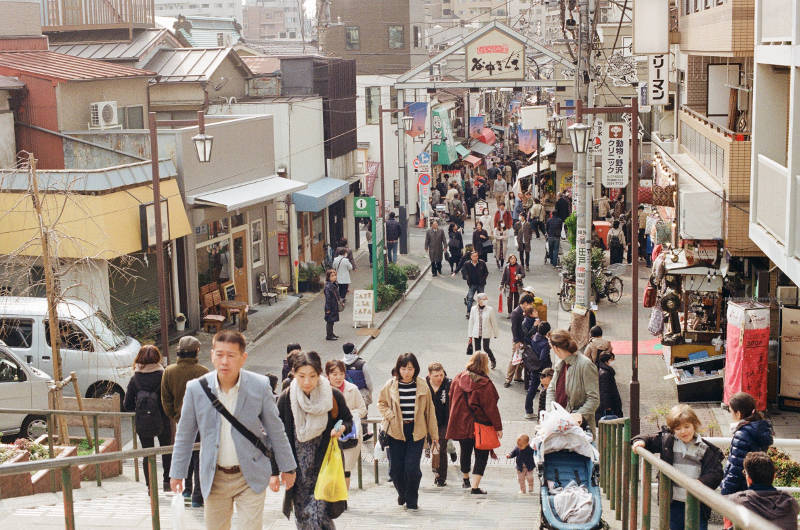 Yanaka Ginza (credits)
Nishi-Nippori
The few tourist guides that speak of this area refer to the area from Nippori station onwards.
In fact, an interesting road to take is also the one that connects Nippori station with the next station along the Yamanote-line, Nishi-Nippori station, in which some small temples and shrines follow one after the other. Instead of starting your itinerary to discover Yanaka from Nippori station, you could start right from Nishi-Nippori, reaching Nippori station on foot.
Yanaka Cemetery (Yanaka Reien)
A fairly large area of this neighborhood, just west of Nippori station, is occupied by Yanaka Reien, an ancient cemetery, which also houses graves of famous artists and actors, in a surreal, silent atmosphere, whose streets are surrounded by cherry trees that bloom in spring and dry up in autumn, giving in both cases a particular touch to the place, and populated in every season by big and mysterious cats. In this cemetery also rests Tokugawa Yoshinobu, the last shogun of the Tokugawa dynasty.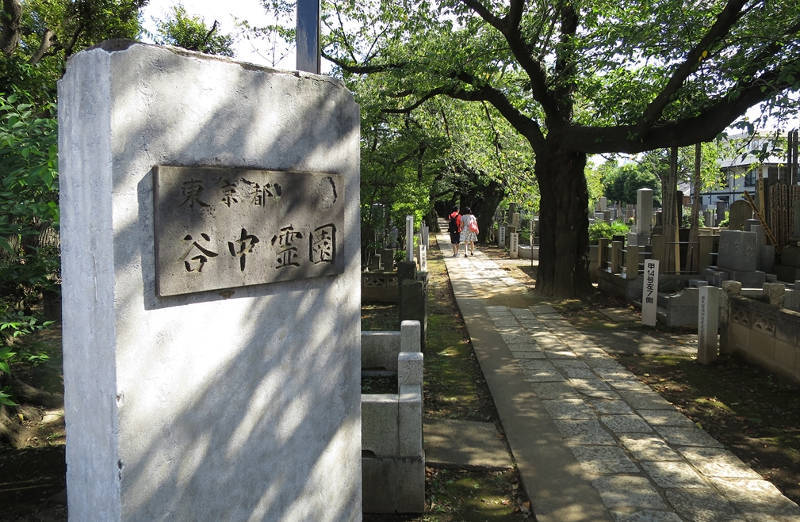 a narrow street of Yanaka Cemetery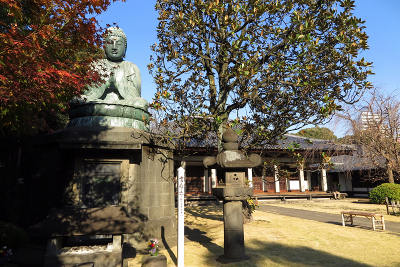 Tennoji Temple
This temple is located near the Yanaka Cemetery, a stone's throw from Nippori Station. Founded in the thirteenth century, its history has been characterized by unfortunate events. It was almost completely destroyed during the civil war of 1868. On that occasion only the pagoda and a large bronze statue of Buddha survived. In 1957 the pagoda was also destroyed, due to an arson in which a young couple committed suicide (read here). Hence, the Buddha statue, known as Tennoji Daibutsu, the last survivor of the ancient temple remains. The rest of the buildings, with the exception of the pagoda (the ruins still remain), have been recently rebuilt.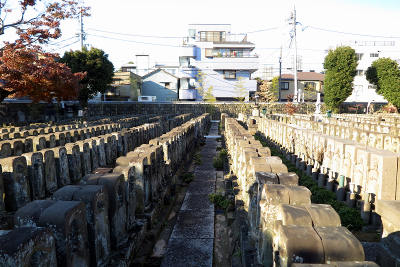 Jomyoin temple and the 84 thousand statues of Jizô
This temple is located south of the Yanaka Cemetery, not far from Ueno Park. What has caught the attention of some people is its collection of 84,000 statues of Jizô, a sacred Buddhist figure considered the protector of travelers and children who died during pregnancy, whose statues are often found in temples, but usually not so many. In fact, the number of statues is just a legend. The story tells this: in 1876, the monk of the time, called Myoun, set himself the goal of making as many statues of Jizô as possible until reaching the mythical number of 84 thousand, which in the Buddhist tradition is a symbolic number that expresses the concept of "a lot". However, there are no 84,000 statues to date. No one knows for sure if the monk Myoun managed to accomplish the feat. Surely many have been destroyed over the years during earthquakes and bombings, and today there is still an incredible number of statues: about 25 thousand. Being alone in the midst of all these statues (the place is not popular at all) with different looks, brings out strong emotions.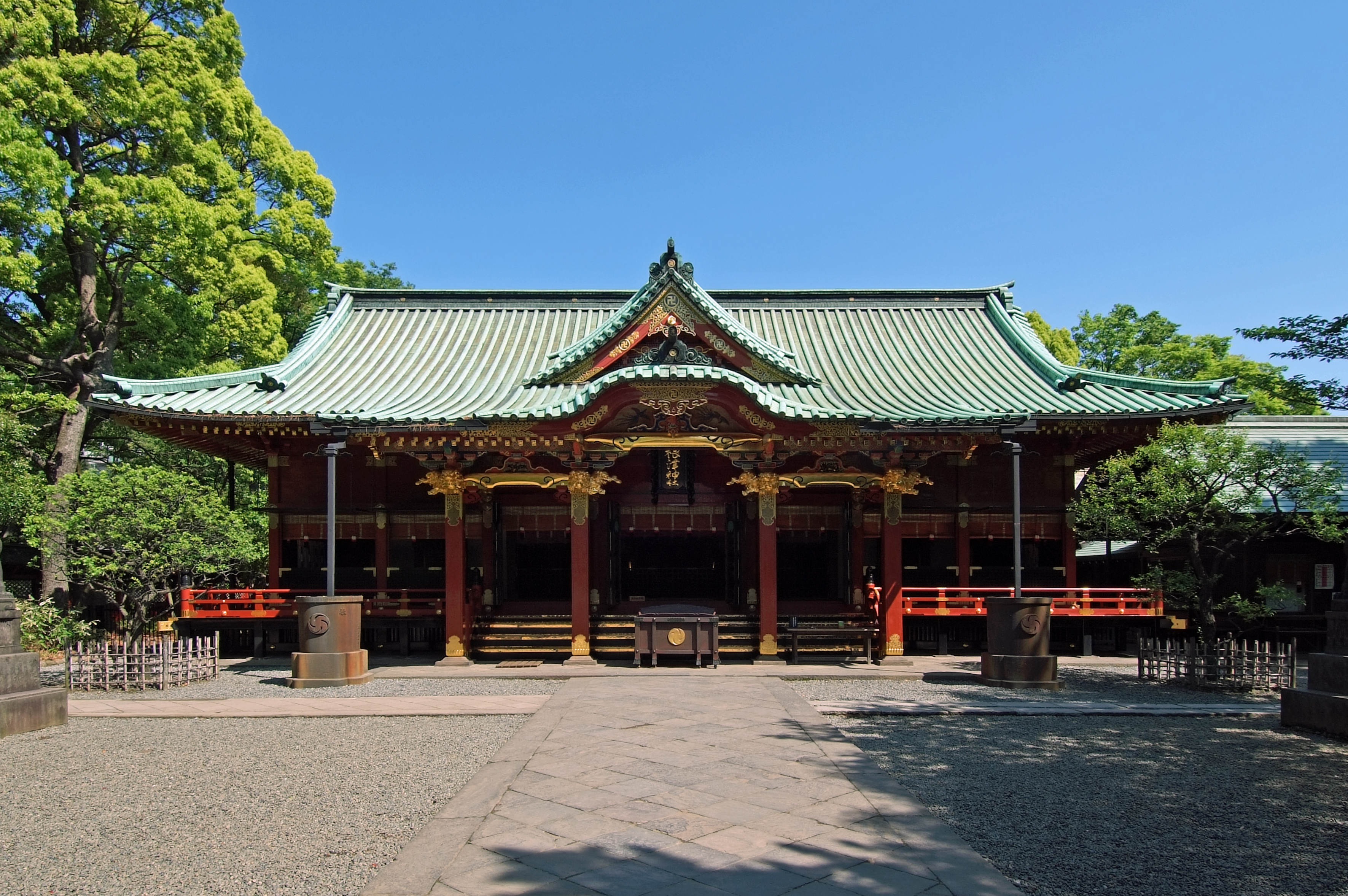 Nezu Shrine
The Nezu Shrine is one of the oldest shrines in Japan, with a history of nearly 1900 years, although the present site and buildings date back to 1706. It is one of the most secret shrines in Tokyo, one of those places full of charm but unknown to the vast majority of tourists. The shrine is surrounded by lush vegetation, with carp ponds, a long path of red torii (sacred arches) and brightly colored wooden structures that evoke the style of the famous Toshogu Shrine of Nikko.
Inside this shrine there are gardens that house over three thousand azalea plants of about a hundred different varieties. Every year, from early April to early May, one of the most popular events in the neighborhood is held, the Bunkyo Azalea Festival (Bunkyo Tsutsuji Maturi, 文京つつじ祭り). During this festival you can see the flowering of these splendid flowers by visiting the azalea garden (admission 200¥), and for the occasion the shrine area is filled with street food and handicrafts' stalls and various shows with traditional music and dances.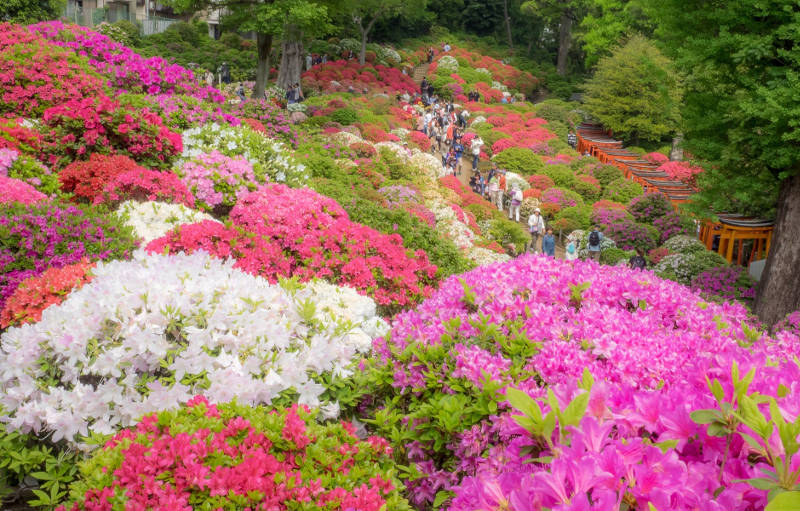 Bunkyo Azalea Festival at the gardens of the Nezu Shrine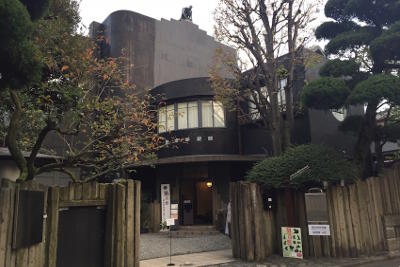 Asakura Sculpture Hall
(admission 500¥, opening hours 9:30-16:30, closed on Mondays and Fridays)
A small museum inside an ancient house which is itself an interesting example of architecture, with a recently renovated modern facade that hides some original interior. The building comprises two wings: a Japanese-style residential space and a Western-style atelier. The building was once the home and workshop of the sculptor Fumio Asakura (1883-1964), and today it exhibits his sculptures, his vast library and other collectibles inside. There are also two small gardens, a traditional Japanese style garden in the ground floor courtyard and a western style garden on the roof of the building.
Staying in Yanaka, Nezu, Sendagi
When it comes to choosing accommodation for the entire stay in Tokyo, this area is not the most convenient, both because the location is not very central, and because it is deserted in the evening and you might find it very boring depending on your intentions. However, there are several reasons why it may be worth staying at least one or more nights in this area.
The first is that Nipporti station is served by
Skyliner
trains, which take you to Narita airport in about 35 minutes (
more information
). Around this station (east side) there are several cheap hotels to spend the last night if you have a plane from Narita the next day. One of the most convenient is the
APA Hotel TKP Nippori Ekimae
, cheap and very close to the station.
The second is that the areas of Yanaka, Nezu and Sendagi, as already written, have a charm and an atmosphere reminiscent of an ancient Tokyo that no longer exists. In this neighborhood you can find some
small family-run ryokans
and it can be a very interesting travel experience to stay there. In particular, we recommend taking a look at the
Ryokan Katsutaro
and at the
Ryokan Sawanoya
.
How to get to Yanaka, Nezu e Sendagi
The areas of Yanaka, Nezu and Sendagi can be explored easily on foot starting from one of the many stations nearby. A typical itinerary is to start from the west exit of
Nippori station
(
JR Yamanote line
), located right next to the Yanaka cemetery, and from there explore the neighborhood and reach Ueno station on foot. Also nearby are a few metro station,
Nezu
and
Sendagi
, two consecutive stops along the
Chiyoda line
.
Map of Yanaka, Nezu and Sendagi, Tokyo
Guided tours, activities and other things to do
If you are planning a trip to Japan and you want to do something more than just visiting famous places and monuments, we suggest you to use
Rakuten Travel Experiences
.
How to use Rakuten Travel Experiences
Rakuten Travel is a very useful website to
enrich your travel experience
, especially if you are going solo or it's your first time in Japan.
Because of the language barrier (and more), in Japan it is very difficult to interact with the locals and to get off the tourist track.
Thanks to Rakuten Travel you can find a lot of interesting and sometimes unique
guided tours and activities
all over Japan (and not only in Japan), that you would otherwise never be able to enjoy.
But there's more: on Rakuten Travel you can also
buy tickets
for several famous attractions, events, transportation and other useful services for tourists. Last but not least, you can
reserve a table
in hundreds of restaurants.
Some examples
Take a look at Rakuten Travel Experiences
You may also be interested in