Chubu region
The Chubu region is located about halfway of the largest and most important island of the Japanese archipelago, Honshu.
It is located in the middle between the two major regions of Japan, that of Tokyo to the west and that of Osaka and Kyoto to the east, and here is where stands one of the most famous symbols of Japan, Mount Fuji.
This region is often snubbed by most of tourists who merely cross it in order to get to the Kansai from Tokyo or vice versa.
The main town is Nagoya, Japan's fourth largest city and an important industrial center, the most popular places are the historical towns of Kanazawa and Takayama, the mountain areas around Nagano and the lakes around Mount Fuji.
Jigokudani Monkey Park
a worldwide famous park, thanks to its monkeys that spend their winter days having a bath in the hot springs
Kakegawa
a small town with a not famous but really interesting castle
Kanazawa
major city, home to many historic buildings and one of the country's finest gardens
Nagano
mountain town that hosted the Winter Olympics in 1998, it's home to important Buddhist and Shinto places
Takayama
historical old town where is held one of the most important matsuri festivals of Japan
Yamanouchi
mountain area with hot springs and ski resorts not far from Nagano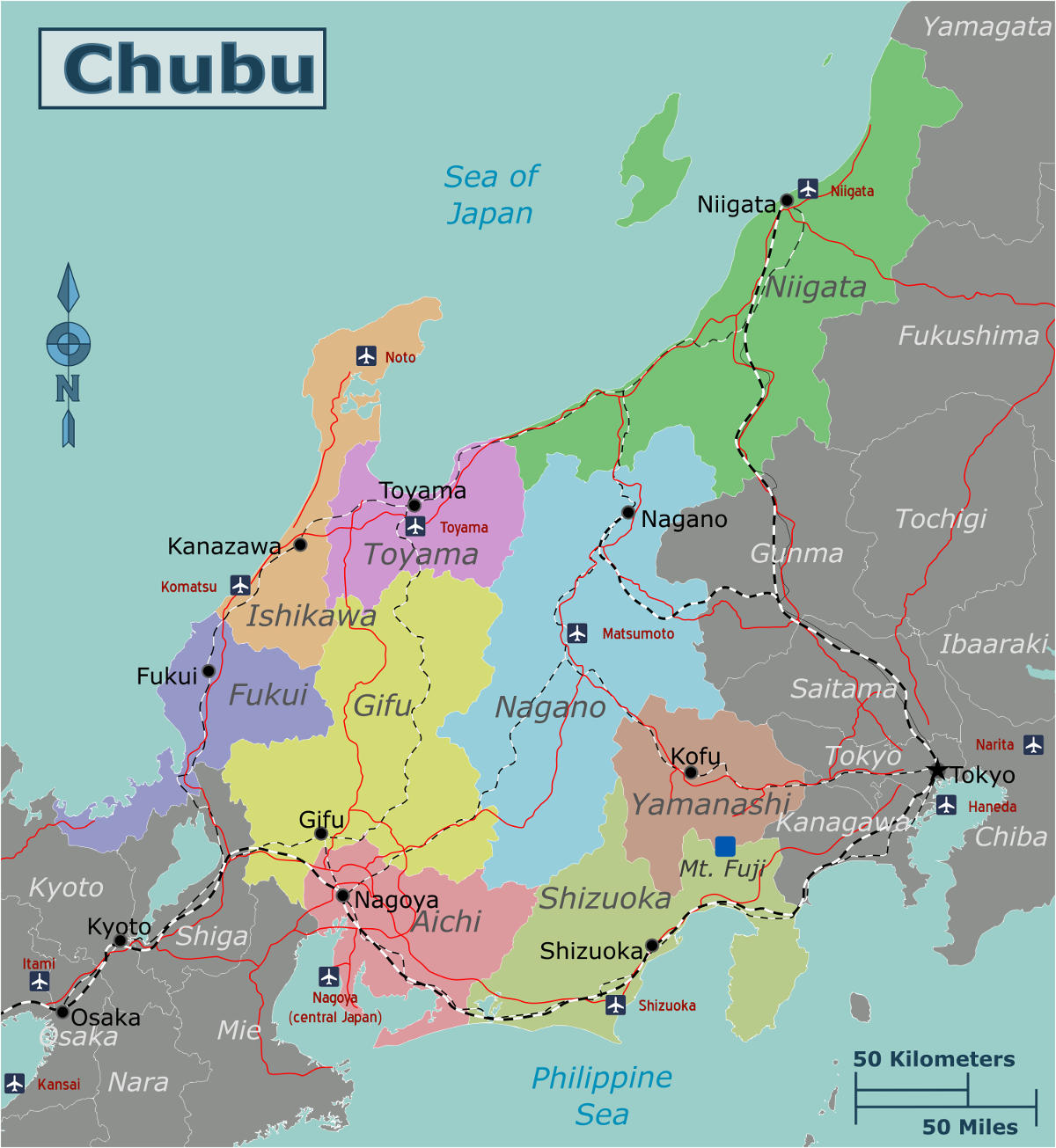 Guided tours, activities and other things to do
If you are planning a trip to Japan and you want to do something more than just visiting famous places and monuments, we suggest you to use
Rakuten Travel Experiences
.
How to use Rakuten Travel Experiences
Rakuten Travel is a very useful website to
enrich your travel experience
, especially if you are going solo or it's your first time in Japan.
Because of the language barrier (and more), in Japan it is very difficult to interact with the locals and to get off the tourist track.
Thanks to Rakuten Travel you can find a lot of interesting and sometimes unique
guided tours and activities
all over Japan (and not only in Japan), that you would otherwise never be able to enjoy.
But there's more: on Rakuten Travel you can also
buy tickets
for several famous attractions, events, transportation and other useful services for tourists. Last but not least, you can
reserve a table
in hundreds of restaurants.
Some examples
Take a look at Rakuten Travel Experiences
You may also be interested in