Ueno
last update: February 11, 2021
Ueno (上野) is an area in the special ward of Taitō in Tokyo. This area was once part of Tokyo's historic Shitamachi district (literally meaning "lower city"), populated by the working class. This feature has not been completely lost: the soul of the neighborhood continues to be humble, not lavish. In addition, the area now has an important railway station (Ueno station) and Ueno Park, one of the most popular tourist attractions in all of Tokyo.
Things to do and things to see in Ueno
Ueno Park
(
Ueno Koen
in japanese) is one of the largest parks in Tokyo, which houses numerous and prestigious museums, temples and a zoo.
The park is also one of the most popular places in Tokyo for picnics during the
hanami
season, the cherry blossom that usually takes place in early April. Inside the park there are hundreds of cherry trees.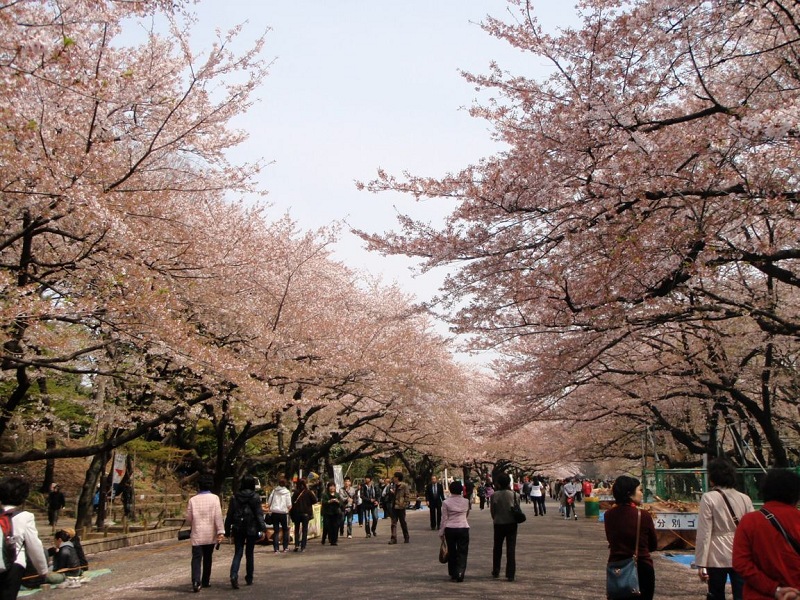 an avenue of Ueno Park during the cherry blossom
Museums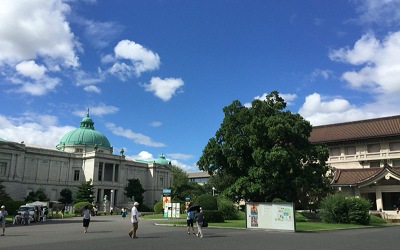 (admission 620¥, opening hours 9:30-17:00, closed on mondays)
The largest museum in Japan, divided into several interconnected buildings, inside which there is the largest collection in the country of Asian and especially Japanese works of art and archaeological finds. Read our detailed guide to the Tokyo National Museum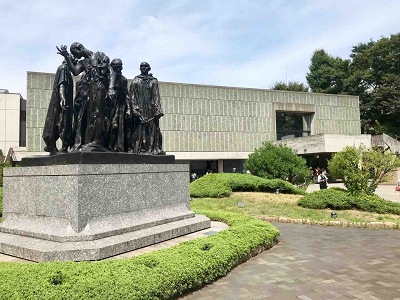 The National Museum of Western Art is a national museum entirely dedicated to Western art, in a building designed by Le Corbusier, and with a large collection of European and especially French paintings and sculptures. Read our detailed guide to the National Museum of Western Art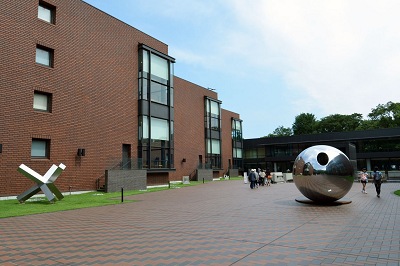 Tokyo Metropolitan Art Museum
(variable admission fee, opening hours 9:30-17:30, fri until 20, closed every 1st and 3rd Monday of the month)
The Tokyo Metropolitan Art Museum was founded on May 1, 1926 thanks to a donation from the businessma Sato Keitaro. It was the first Japanese public art museum. The current building was inaugurated in 1975, and it was designed by Kunio Maekawa, one of the fathers of modern Japanese architecture.
More than a museum, this place is a sort of exhibition center for art exhibitions. In fact, the Tokyo Metropolitan Art Museum does not have its own permanent collection, but several galleries, separated from each other, where various temporary exhibitions are set up. It often happens that several temporary exhibitions are hosted simultaneously in different galleries, each with its own admission fee. The exhibitions are generally paid, but sometimes there are also free exhibitions. Check the exhibition calendar.
Even without paying any entrance fee, you can still access the large lounge dedicated to the founder Sato Keitaro, a quiet space to relax in comfortable chairs with a refined design, with some information panels on the history of the museum and on Keitaro, a scale model of the museum, and a bust made by the sculptor Asakura Fumio depicting Keitaro himself. Inside there are also two restaurants - one overlooking Ueno Park - and a cafe.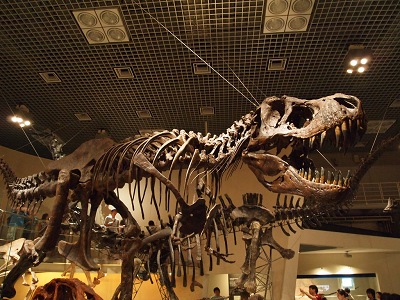 National Museum of Nature and Science
(admission 620¥, opening hours 9-17, fri-sat until 20, closed on mondays)
One of the largest science museums in Japan, with over 25,000 exhibits covering numerous themes. The museum is essentially divided into two parts:
the Global Gallery, where various topics are covered, including our planet and space, the evolution of life, biodiversity, progress in science and technology, and a section dedicated to dinosaurs;
the Japan Gallery, dedicated to the climate, geography (the section on earthquakes is very interesting) and the history of the evolution of man and various animal species in the territory of Japan;
The museum is very well organized. Inside there is also a one-of-a-kind 360-degree spherical 3D cinema, with spectators standing on a bridge surrounded on all sides by a continuous sphere of video and sound.
The only sore point of this museum is that not all information panels are translated into English.
For a satisfying visit, consider a minimum of 2-3 hours.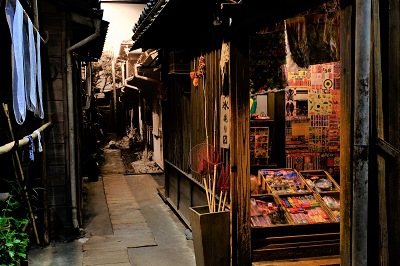 Shitamachi Museum
(admission 300¥, opening hours 9:30-16:30, closed on mondays)
A small musem, called Shitamachi Fūzoku Shiryokan in japanese, located next to the Shinobazu Pond, designed to preserve and witness the history of the old working class district of Shitamachi, which once occupied the area of today's Taito special ward where Ueno is located.
The first floor of the museum faithfully reproduces the Shitamachi landscape of the early twentieth century. There is also a dagashiya, a kind of low-priced candy and snack shop for children that was very popular in Japan throughout the twentieth century. On the second floor various objects of daily life from the period are exhibited.
Shitamachi Museum Annex
This building is located in a separate area from the Shitamachi Museum, but still in the Ueno area, about 1.5 km from the main museum. It is an old liquor store, which used to be called
Yoshidaya Sakayaten
, rebuilt with the intent to show what a traditional liquor store would have looked like in the Edo period. The visit to the building is free.
Temples and shrines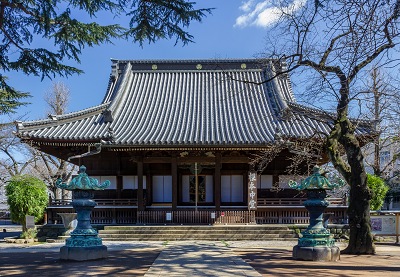 Kaneiji Temple
(free admission, opening hours 9-17)
This temple is now a small and insignificant Buddhist temple in a quiet residential area a few hundred meters north of Ueno Park. In the past it was one of the most powerful and wealthiest temples in Japan. It was a complex of over 30 buildings that covered the entire area now occupied by the park and Ueno station. The temple was destroyed in 1868 during the Boshin civil war. Various remains of this temple can be found scattered around Ueno Park: a five-story pagoda inside the zoo, Bentendo shrine, Toshogu shrine, and Kiyomizu Kannon temple were all part of the ancient and glorious Kaneiji Temple.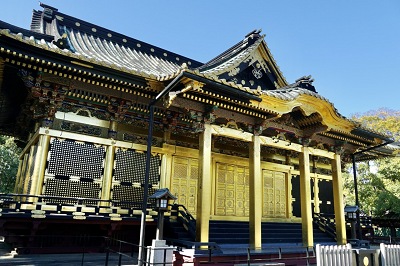 The Ueno Toshogu Shrine is one of several shrines around the country dedicated to Tokugawa Ieyasu, located within Ueno Park. The buildings, once belonging to the Kaneiji temple, have survived for centuries, and are entirely covered in gold. It is a testimony of Shinto architecture of inestimable historical value. Read our detailed guide to the Ueno Toshogu Shrine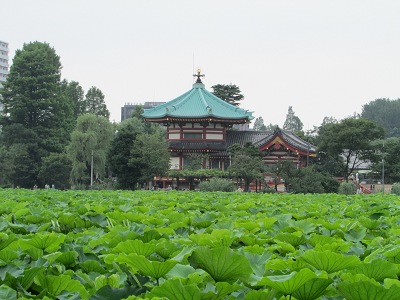 Bentendo Temple
(free admission, opening hours 9-17)
A small octagonal-shaped temple located in the middle of the Shinobazu pond. It owes its name to the deity to whom it is dedicated, Benzaiten. To reach it, you will have to cross a stone bridge. The bridge and the surroundings of this temple are a very charming place to take a stroll and are often filled with food stalls, particularly in the summer months and during the cherry blossom season.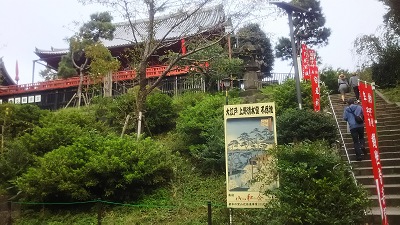 Kiyomizu Kannon Temple
(free admission, opening hours 9-17)
Kiyomizu Kannon, built in 1631, was originally just one of the many buildings of the huge Kaneiji Temple which was later destroyed. The temple - and in particular its terrace - is inspired by the Kiyomizudera Temple in Kyoto. In front of the terrace stands a particular circle-shaped pine tree, called the pine of the moon (tsuki no matsu in Japanese). From the temple's terrace it is possible to see the Shinobazu pond and the Bentendo temple looking through this circle.
The temple is mainly dedicated to Senju-Kannon Bosatsu and Kosodate-Kannon, deities related to conception, and it seems that this place is therefore very popular with women hoping to have a child. All tourists visiting Tokyo visit Ueno, but very few take a walk around this temple. Consider it as a hidden gem of Ueno Park where it is absolutely worth a visit.
Other attractions inside the Ueno Park
Shinobazu Pond
Inside the park, to the south, there is also a large natural pond (Shinobazu no ike). At the center of the pond there is Benten Island with the Bentendo Temple. The pond can also be divided into three different smaller ponds each characterized by a different ecosystem. There is the cormorant pond, which overlooks the Ueno zoo, so called because it is populated by different species of birds; then there is the pond of lotus flowers, which during the summer months is completely filled with these plants; finally there is the pond of the renting boats, where it is possible to rent the typical rowing boats or pedal boats and enjoy a moment of relaxation.
The atmosphere around this pond is very suggestive and worth a stroll. Imagine walking among the Bentendo Temple, the lotus flowers, the boats, the fish, the birds, and surrounded by the trees of the park behind which you can see the modern buildings of Tokyo in the distance. This is one of the best corners of Ueno Park.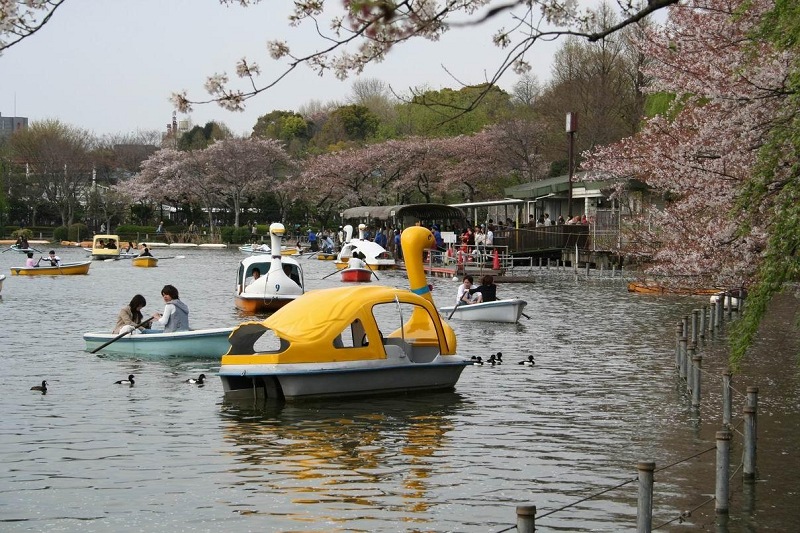 the part of the pond where boats can be rented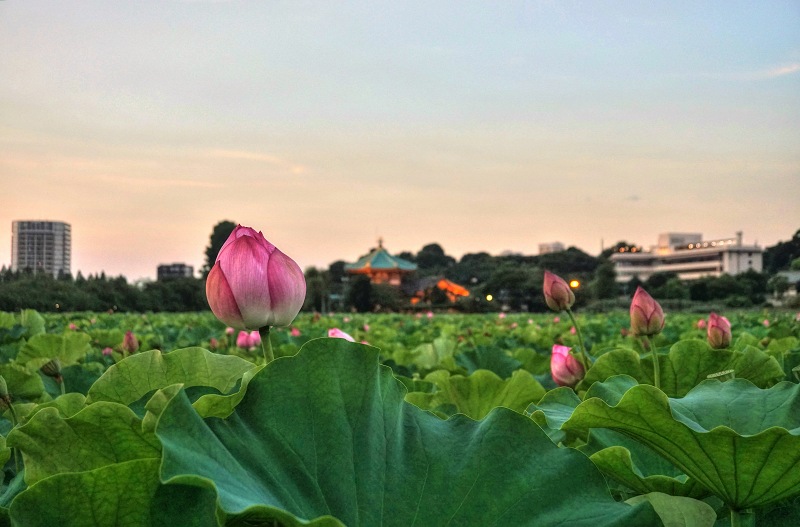 the pond of lotus flowers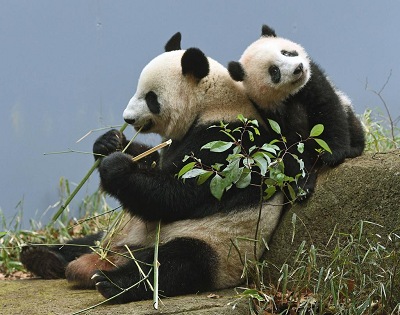 (admission 600¥, opening hours 9:30-17:00, closed on monday)
The oldest zoological park in Japan and one of the most important in the world, with over 2500 animals belonging to 350 different species inside. Inside you will find rare animals such as the panda, the red panda, the polar bear. Read our detailed guide to Ueno Zoo
Other characteristic areas in Ueno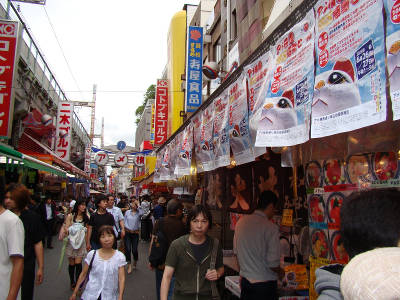 Ameyoko is a chaotic and crowded market born as a black market after World War II, along the elevated railroad tracks between Ueno and Okachimachi stations. Read our detailed guide to the Ameyoko market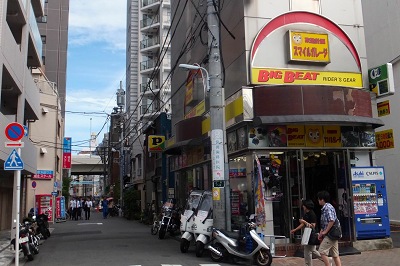 Ueno Motorcycle Street
Once upon a time, within walking distance of Ueno Station, there was an area nicknamed "Bike Town" due to the large amount of motorcycle shops, spare parts and accessories for motorcyclists. It all started shortly after the Second World War when a shop opened in the area and was very successful, so competition soon followed and the area became a hotspot in Tokyo for motorcycles and scooters. Today the Bike Town is only a shadow of its glorious past. Corin, a historic and legendary five-story mega motorcycle shop (some even used to call this area Corin Town), went bankrupt in 2007, and was only the last of a long series of closures starting from the nineties.
Despite the decline, several motorcycle and accessory shops still survive in the area. If you are in Ueno and you are passionate about motorcycles or just curious, a walk in the area is recommended. Shops generally open between 10 and 11 in the morning.
Eating and drinking in Ueno
Ramen, tsukemen and similar restaurants
The Ueno area is full of ramen restaurants, and all its variations. You are spoiled for choice:
Menya Musashi Bukotsu, a famous ramen chain in Tokyo known for its huge pieces of chashu (the slices of roast pork), with a very distinctive atmosphere inside.
Menya Musashi Bukotsu Soden, a restaurant specializing in tsukemen, they have three main sauces for soaking noodles: shiro (fish and pork broth), aka (spicy shrimp broth) and kuro (sesame broth).
Hanada, a restaurant specializing in miso ramen.
Ramen Ichiran, one of the most famous and popular Tonkotsu ramen shops in all of Japan. Here you can customize the ramen down to the smallest detail and eat in seats completely isolated from other customers, to focus only on your ramen.
Hamasoba Honten, a restaurant specializing in abura soba, a dish very similar to ramen but without broth.
Ayam-Ya, a chicken broth halal ramen restaurant that does not contain any artificial seasoning, considered among the best halal ramen in Tokyo.
T's Tantan Ecute Ueno, a restaurant especially known among the Tokyo vegetarian community for its delicious meatless ramen, as well as vegan versions of other popular Japanese foods.
Nagahamaya Ueno, a typical Hakata style tonkotsu ramen restaurant, very cheap, a bowl of classic ramen costs 600¥.
Hakata Furyu Ueno, another very cheap Hakata style ramen restaurant, you can ask to have your bowl filled with more noodles twice for free.
Nozomiya Ramen, Iekei/Yokohama style ramen restaurant, unknown to most of tourists but excellent.
Tonkatsu restaurants
Gyukatsu Motomura Ueno
Katsukura Atre Ueno
Tonkatsu Yamabe
Where to stay in Ueno, recommended accommodation
Ueno is one of the best neighborhoods to stay in on a trip to Tokyo.
The district is well connected to the rest of the city by numerous railway and metro lines, but it is also very close to numerous attractions and characteristic neighborhoods that can also be reached on foot (Asakusa, Akihabara). There is also no lack of vitality, with an infinity of restaurants, shops and izakayas open even until late at night, especially in the area between the Ueno and Okachimachi stations. Finally, staying in this neighborhood costs a lot less than other popular areas of the city like Shinjuku and Shibuya.
Read more about recommended hotels, capsule hotels, hostels and love hotels in Ueno
How to get to Ueno and how to get around
Ueno is one of Tokyo's most important transportation hubs. All the high-speed shinkansen trains to the north of Japan (Sendai, Aomori, Akita, Nagano, Niigata, Kanazawa) make a stop at
JR Ueno station
. The station is also served by several local lines:
JR Yamanote Line
JR Keihin-Tohoku Line
JR Takasaki Line
JR Utsunomiya Line
Ueno is also served by two subway lines (Tokyo Metro), the
Ginza line
and the
Hibiya line
. Depending on where you have to go, another station that can be very convenient is
JR Okachimachi station
, the station before Ueno along the JR Yamanote line and located practically in front of the Ameyoko market in the middle of many very characteristic streets.
Connections with Narita airport
About 500 meters south of Ueno Station (JR Ueno) there is
Keisei Ueno station
, the terminus of the Keisei railways lines to Narita Airport. From here you can reach the airport in just 35 minutes.
Learn more about connections to/from Tokyo Narita Airport
.
Map of Ueno, Tokyo
Guided tours, activities and other things to do
If you are planning a trip to Japan and you want to do something more than just visiting famous places and monuments, we suggest you to use
Govoyagin
.
How to use Govoyagin
Govoyagin is a very useful website to
enrich your travel experience
, especially if you are going solo or it's your first time in Japan.
Because of the language barrier (and more), in Japan it is very difficult to interact with the locals and to get off the tourist track.
Thanks to Govoyagin you can find a lot of interesting and sometimes unique
guided tours and activities
all over Japan (and not only in Japan), that you would otherwise never be able to enjoy.
But there's more: on Govoyagin you can also
buy tickets
for several famous attractions, events, transportation and other useful services for tourists. Last but not least, you can
reserve a table
in hundreds of restaurants.
Some examples
Take a look at Govoyagin
You may also be interested in