Nerima
last update: February 26, 2021
Nerima is a huge residential neighborhood of around 700 thousand inhabitants in the northern suburbs of Tokyo. Very rarely tourists come this far, however it can be interesting to jump there to breathe the atmosphere of a real residential district of Tokyo, with its parks and some surprises for anime and manga lovers. Nerima is in fact considered the birthplace of Japanese animation.
Things to do and things to see in Nerima
Nerima is definitely not on the list of Tokyo's top neighborhoods to see if you are visiting the city for the first time. Most tourists don't visit this area or read anything about it in tourist guides. It is a mainly residential area, with many buildings, especially around the stations, but also hundreds of single-family houses along narrow streets, just as seen in many anime and manga. Someone's interest in this neighborhood stems from the fact that this place is said to be the "
birthplace of anime
".
In Nerima you can actually find some attractions related to the world of anime, particularly near the
Ōizumi-gakuen
station, but nothing particularly memorable. Otherwise it's just an authentic residential neighborhood, with nice public parks, an interesting onsen near Toshimaen station, and a free observation deck near Nerima station. In 2023, the neighborhood could gain popularity, with the planned opening of a
Harry Potter theme park
.
Why is Nerima considered the birthplace of anime?
This ambitious historical record dates back to 22 October 1958, when the film
The Legend of the White Snake
(白蛇伝, Hakujaden) was released. This film is in fact the first full-color anime film in history, and was made by
Toei Animation
, an animation studio that is still based in Nerima, in
Ōizumi-gakuen
area. A few years later, in 1963, another Nerima-based studio (
Mushi Production
) released the anime series
Astro Boy
(鉄腕アトム, Tetsuwan Atomu). Perhaps no one in 1963 would have ever imagined it, but this series would one day go down in history as the first popular Japanese animated television series embodying the style that later became known and popular around the world as "anime". The series ran for four seasons, with a total of 193 episodes, and was based on the 1952 manga of the same name by
Osamu Tezuka
(1928-1989), revered today in Japan as the "God of Manga". "and once living right in the Nerima neighborhood.
Even today in the Nerima district there are several animation studios. In addition to the aforementioned Toei Animation and Mushi Production, there are also the headquarters of
Studio Gallop
,
StudioComet
,
Anime International Company
, among others. Many famous mangakas have lived or still live in this area, including the famous
Leiji Matsumoto
and
Rumiko Takahashi
. For all these reasons, the Nerima district has often been a source of inspiration for artists, and represented in many anime and manga. Among the most famous,
Doraemon
lives in Nerima, but also
Ranma 1/2
,
Urusei Yatsura
,
Touch
,
Tokyo Ghoul
are set here. An important event in the
Digimon
plot takes place at Hikarigarioka Park. If you have seen many anime in your life, walking through the narrow streets of Nerima will make you feel like you are in an anime world.
Ōizumi-gakuen station area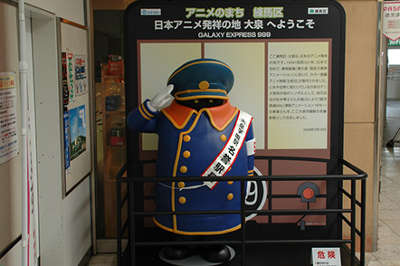 Ōizumi-gakuen Station, the Galaxy Express 999 station
The Ōizumi-gakuen area seems very proud to have the legendary mangaka Leiji Matsumoto as a resident. The melody that accompanies the announcements inside Ōizumi-gakuen station is the theme of one of his most famous works, Galaxy Express 999. Furthermore, in an official ceremony that took place on March 16, 2008, the conductor of the Galaxy Express 999 was appointed honorary station master, and inside you will also find a statue of this character. Two statues of the Ōizumi Anime Gate are dedicated to the series, and other small references can be found in the streets around the station.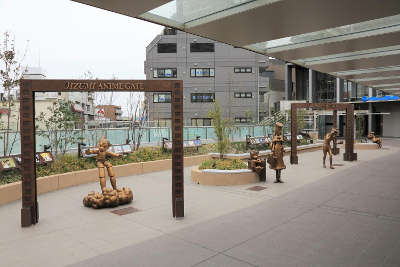 Ōizumi Anime Gate
Just outside the north exit of Ōizumi-gakuen station there is this particular place, inaugurated in 2015 as a symbol of Nerima, the city where anime were born. Here you will find some life-size statues of famous anime characters: Astroboy from the series of the same name, Tetsuro and Maetel from Galaxy Express 999, Joe Yabuki from Ashita no Joe, and Lum from Urusei Yatsura. Behind these statues there is also a long series of panels that recall numerous famous series born in the animation studios of the Nerima district.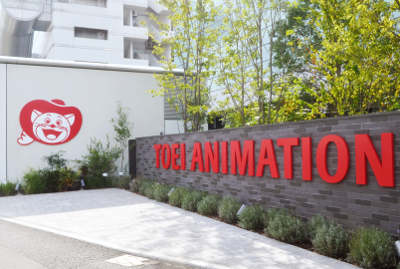 Toei Animation Museum
(free admission, opening hours 10-17, closed on wednesday)
In Nerima, about 10 minutes walk from Ōizumi-gakuen station, there are the headquarters of Toei Animation, one of the most famous animation studios in the world. Inside this venue there was once the Toei Animation Gallery, closed in 2014 and reopened in 2018 with its new name Toei Animation Museum. Inside this small museum some materials used in animations are exhibited, such as sketches and storyboards, and there are also large screens where you can search for all the series made by Toei and watch videos. In the garden in front of the museum there are some statues of characters, including a ship used by Saiyan warriors for space travel (Dragonball), Agumon hidden in the bushes (Digimon), and a fountain with Pero (The Wonderful World of Puss 'n Boots). Finally, there is an official shop with various merchandising.
In all honesty, we must say that this place is not always worth visiting. Many tourists, attracted by the legendary name of Toei, lose half a day to go to and from this museum on the outskirts of Tokyo, often being disappointed because there is little to see after all. A visit is recommended only if you are passionate about anime and are perhaps also interested in seeing the statues of the nearby Oizumi Anime Gate or other attractions in the Nerima neighborhood.
Toshimaen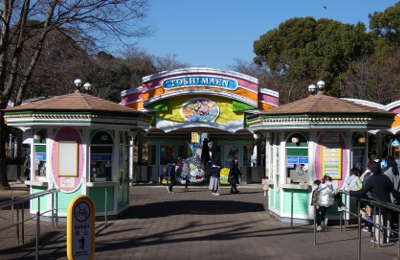 Toshimaen / New Harry Potter theme park
Toshimaen was a historical amusement park in Nerima, inaugurated in 1926 and definitively closed on August 31, 2020, after 94 years of activity. In a part of the area once occupied by this park, a new theme park dedicated to the world of Harry Potter is currently under construction. The new park is expected to be called Warner Bros Studio Tour Tokyo, The making of Harry Potter, and the opening is scheduled for 2023. It is the second park of its kind in the world, another one is located in London. Another part of the area has been sold to the government, which will create a large public park (Nerima Joshi Koen).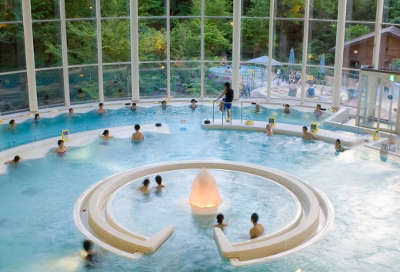 Niwa No Yu Toshimaen
A large spa surrounded by a traditional Japanese garden. The center offers various opportunities for relaxation, from a Finnish sauna to various types of massage. As for the pools, there is an area with many traditional Japanese style pools (onsen) with thermal water, to be used following the usual traditional rules, therefore completely naked and with the pools divided by gender. But there is also another area with some non-thermal water pools open to both men and women, who can then swim together (in this case obviously using a bathing suit).
Other places of interest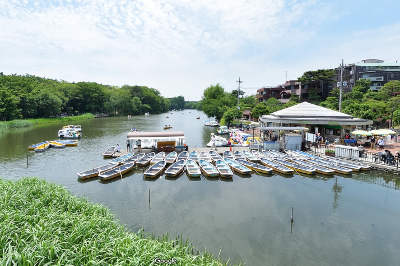 Shakujii Park
Shakujii Park (Shakujii Kōen) is a large public park, one of the largest in Tokyo, in the Nerima district, about 10 minutes walk from Shakujii-kōen station. Inside there are two different lakes: the Sanpō-ji pond, more immersed in nature and surrounded by several small Shinto shrines, and the very large Shakujii pond, where you can rent the usual boats. Inside the park there are also some sports fields and the ruins of the ancient Shakujii castle, which was destroyed around 1470 and of which today only a few stones remain. The park and its ponds have often appeared in anime and manga series set in Nerima, for example Ranma 1/2. This park is very popular with the locals, but is virtually unknown to tourists.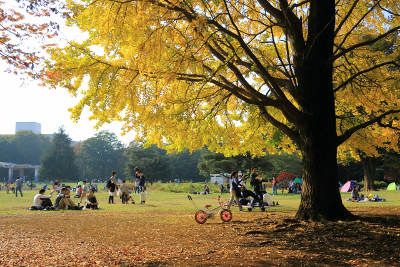 Hikarigaoka Park
Another huge Tokyo park in the north of Nerima, near the Hikarigaoka subway station and Shimo-akatsuka train station. Inside this park you will find large green lawns and tree-lined avenues, as well as several sports fields for baseball, tennis, football, and a barbeque area.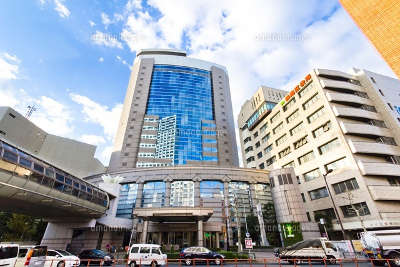 Nerima City Office (observation deck)
(free admission, opening hours 9:00-21:30)
The Nerima City Office is none other than the headquarters of the government offices of the city of Nerima, in a small skyscraper just a few minutes walk from Nerima station. Here you can go up to the 20th floor for free, where there is a panoramic observatory overlooking the city and a restaurant that is not expensive at all. Tokyo is full of both free and paid observatories, so it's only worth coming here if you are already in the area or if you are passionate about photography. This place allows you to observe and photograph the skyscrapers of Shinjuku and, on very clear days, Mount Fuji, from a very unusual perspective. The Tokyo Skytree can also be seen in the distance.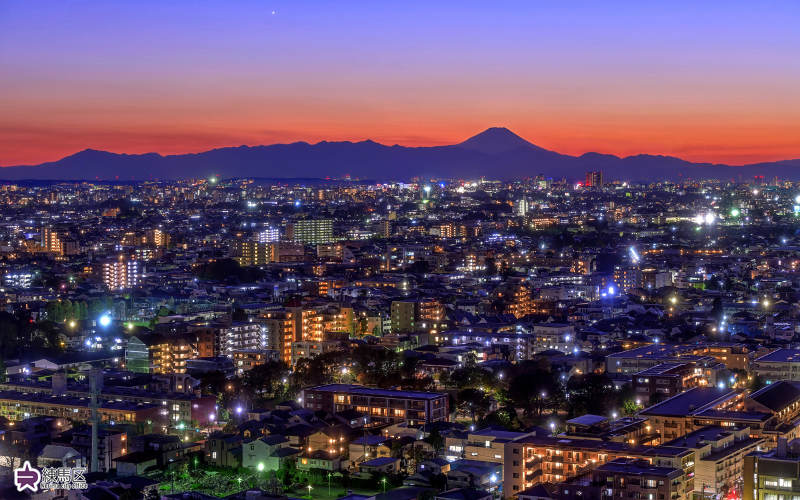 the view from the panoramic observatory of the Nerima City Office (credits)
Where to stay in Nerima
Pros and cons
Choosing to stay in a hotel in Nerima does not make much sense if you will be in Tokyo for several days and want to visit the city, the position of this district is very far from many tourist areas. The area, on the other hand, is highly recommended if you are going to be in Tokyo for a long period of time and are looking for an apartment to rent.
A stone's throw from Ekoda station (7 minutes by train from Ikebukuro) there is a hotel of the popular Flextay Inn chain, which could be taken in consideration in case there is some special promotion that makes it interesting. The rooms of this hotel are in fact always equipped with a microwave oven and a small kitchenette to prepare food on your own..
Price range: single rooms 5,000-6,000¥, double rooms 7,500-9,000¥.
How to get to Nerima
Nerima is not a small area, but one of Tokyo's 23 special wards. It is a very large area, comparable to a medium-sized European city, very hard to explore entirely on foot.
A part of the district is crossed by the
Toei Oedo line
of the metro, which stops at the stations of
Nerima
(a stone's throw from the Nerima City Office),
Toshimaen
(a stone's throw from the Toshimaen Niwa No Yu), Nerima-Kasugacho, and
Hikarigaoka
(a stone's throw from the park of the same name).
From
Ikebukuro
you can also take the
Seibu Ikebukuro line
, which crosses the whole ward from east to west and is the best way to explore Nerima. All stations between
Ekoda
(third stop) and
Ōizumi-gakuen
(twelfth stop) are part of Nerima.
Ōizumi-gakuen station
is the station where you can get off to visit the Ōizumi Anime Gate and the Toei Animation museum. The previous stop,
Shakujii-kōen station
, is the closest stop to Shakuji Park. Finally,
Nerima station
(fifth stop from Ikebukuro and also served by the Toei Oedo metro line) is the station where you can get off to go to the panoramic observatory of the Nerima City Office, as well as a large station surrounded by a lively shopping area.
Map of Nerima, Tokyo
Guided tours, activities and other things to do
If you are planning a trip to Japan and you want to do something more than just visiting famous places and monuments, we suggest you to use
Rakuten Travel Experiences
.
How to use Rakuten Travel Experiences
Rakuten Travel is a very useful website to
enrich your travel experience
, especially if you are going solo or it's your first time in Japan.
Because of the language barrier (and more), in Japan it is very difficult to interact with the locals and to get off the tourist track.
Thanks to Rakuten Travel you can find a lot of interesting and sometimes unique
guided tours and activities
all over Japan (and not only in Japan), that you would otherwise never be able to enjoy.
But there's more: on Rakuten Travel you can also
buy tickets
for several famous attractions, events, transportation and other useful services for tourists. Last but not least, you can
reserve a table
in hundreds of restaurants.
Some examples
Take a look at Rakuten Travel Experiences
You may also be interested in