Sleeping in Hiroshima
Hiroshima is not a very expensive city where to stay, it is definitely cheaper than Tokyo.
The best area to stay in Hiroshima is undoubtedly
Nagarekawa
/Hatchobori, which not only has a very lively nightlife, but it is also a short walk far from the Peace Park, the most famous site of the city.
Index
Recommended hotes
Recommended ryokan
Particularly cheap accommodations
Map
Recommended hotels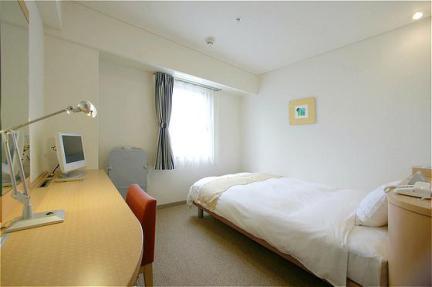 Chisun Hotel Hiroshima
Japanese business hotel chain known for its excellent value for money, with prices generally among the lowest.
The Chisun of Hiroshima is a three star in a great location near the nightlife area of Nagarekawa and about 200 meters from the city's most famous shopping arcade (Hondori).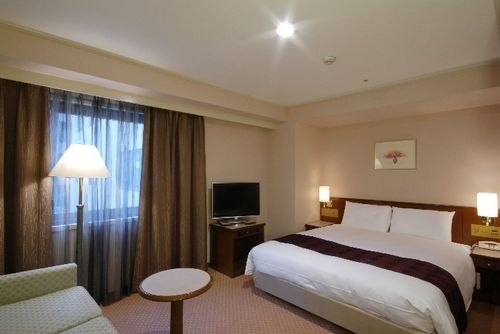 Sunroute Hotel Hiroshima
A Chain of business hotels among the best ones of Japan, guaranteed quality. Prices are often slightly higher than average but sometimes you can find cheap fares on offer, check it out. The position is perfect, in front of the Peace Park, 10 minutes on foot from Nagarekawa, the nightlife area.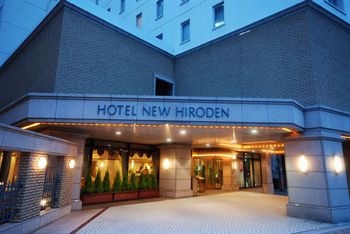 Hotel New Hiroden
One of the cheapest hotels among those who are located around Hiroshima station.
The area around the station is not the best, but you can easily move by streetcar to the other popular areas of the city.
You might choose to sleep in this area, for example, if you have to take a shinkansen early in the morning, to move to some other place of the country.
Recommended ryokan
Hiroshima is not the right place where to find big and beautiful
ryokan
, like the ones of Kyoto or of the several spa towns, there are only small hotels with rooms decorated in Japanese style, as in Tokyo.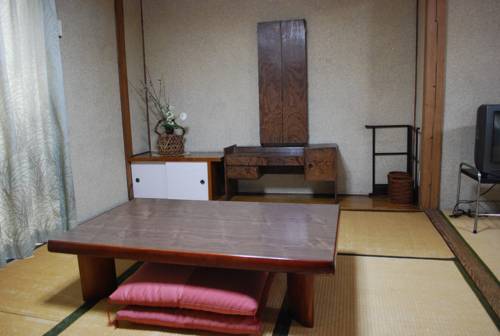 Chizuru Ryokan
(single room
4200 yen
, double
7600 yen
)
If you want to sleep in a typical japanese room with tatami and futon, this family-run ryokan is probably one of the best choices, however do not expect a high standard, it is small and modest but clean, cheap rates. Great location, a few minutes walk from the Peace Park and Nagarekawa area.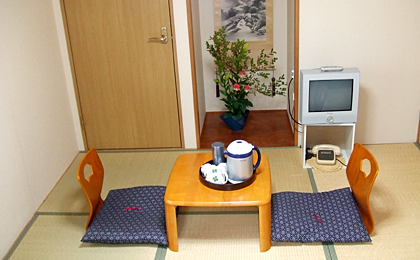 Sansui Ryokan
(single room
4200 yen
, double
7200 yen
)
Another of the few ryokan in the city, small and family-run, quite cheap.
The location is not the best, but not terrible, is located west of the Peace Park about 1 km far, while the area of ​​Nagarekawa is about 2 km far. However, you can rent bikes for just 300 yen per day and do Japanese style breakfast for 600 yen.
Particularly cheap accommodations
The cheapest accommodation of all are of course the
internet cafes
(1500-2000 YEN per night), you can find especially around the area of Nagarekawa and Hiroshima station. In particular, I point out a
Media Cafè Popeye
just along
Hondori
, the famous shopping arcade of Nagarekawa.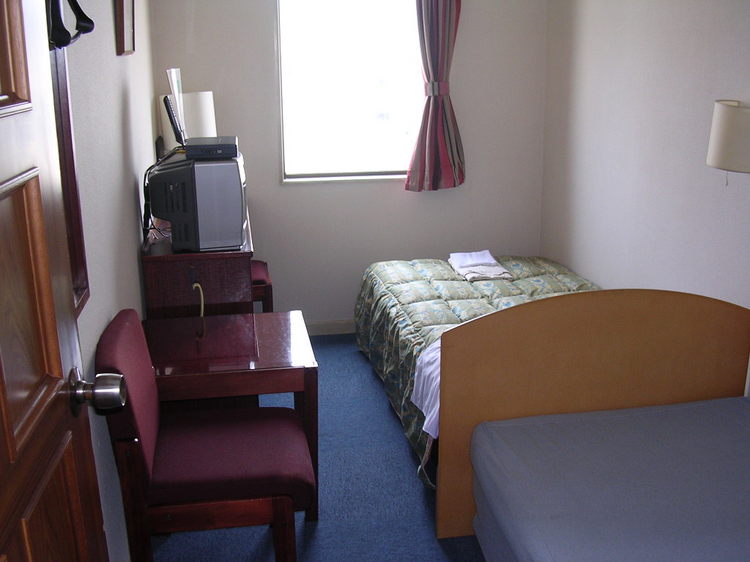 Hotel 28 Hiroshima
(single rooms from
3200 yen
, double from
3700 yen
)
Maybe it is the cheapest hotel with private rooms (single and double) of the city, with shared bathroom. There are also rooms with private bathroom, but cost a little more. A large structure that offers several services compared to tariffs, it is really convenient.
It is located about 1 km east of the Peace Park and 600 meters from the entrance of Hondori in Nagarekawa.
Map
Guided tours, activities and other things to do
If you are planning a trip to Japan and you want to do something more than just visiting famous places and monuments, we suggest you to use
Govoyagin
.
How to use Govoyagin
Govoyagin is a very useful website to
enrich your travel experience
, especially if you are going solo or it's your first time in Japan.
Because of the language barrier (and more), in Japan it is very difficult to interact with the locals and to get off the tourist track.
Thanks to Govoyagin you can find a lot of interesting and sometimes unique
guided tours and activities
all over Japan (and not only in Japan), that you would otherwise never be able to enjoy.
But there's more: on Govoyagin you can also
buy tickets
for several famous attractions, events, transportation and other useful services for tourists. Last but not least, you can
reserve a table
in hundreds of restaurants.
Some examples
Take a look at Govoyagin
You may also be interested in