Nakano
last update: February 09, 2020
Nakano is one of the 23 special districts of Tokyo, just west of
Shinjuku
.
It is a huge residential neighborhood comparable in size and inhabitants to a city. If you hear about "Nakano" in tourist terms, it is almost certainly referring to the small area around
JR Nakano station
, which has become
Tokyo's second mecca for otaku
, second only to
Akihabara
.
Things to do and things to see in Nakano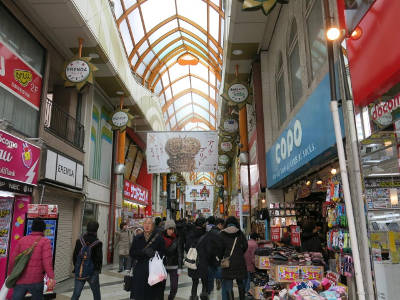 Covered shopping arcade
Just in front of the
north exit
of Nakano station there is the entrance to a covered shopping arcade about 250 meters long, a typical Japanese
shotengai
, full of shops selling anything and everything.
At the end of this shopping arcade is the neighborhood's real attraction,
Nakano Broadway
.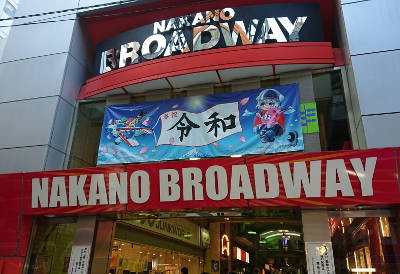 Nakano Broadway
The Nakano Broadway is a large 4-storey mall plus the basement: the top three floors are full of
shops for otaku
, where you can find endless mangas, dvds, videogames, action figures, doujinshi, and various merchandise of anime, characters, idols and everything related to Japanese pop culture.
It is the main place in the city to purchase this kind of stuff, second only to
Akihabara
.
Which is better, Nakano Broadway or Akihabara?
If you are a big fan of anime and manga and you want to spend a quiet afternoon of shopping,
Nakano Broadway is the best place where to go
.
Akihabara is obviously much bigger and there is much more to do (strange cafes, sex shops, huge electronics stores, etc.), but it is a very touristy district, always crowded, full of foreigners, and prices are often high. In addition, there are hundreds of shops and they are scattered along many different streets. If you don't know exactly where to go, you will end up going around randomly and trying to be lucky.
Nakano Broadway, on the other hand, is a quiet mall, rarely crowded. Enter and calmly visit all the various shops, one by one, looking for some rare items to take home.
If, on the contrary, you don't have a particular interest in anime and manga, and you are not interested in buying action figures and stuff like that,
there is no reason to come to Nakano Broadway
. Even if you are not crazy about this kind of thing, we still recommend to have a look at
Akihabara
; the crazy atmosphere there can be fascinating for anyone, otaku or not. Nakano Broadway is just a shopping mall.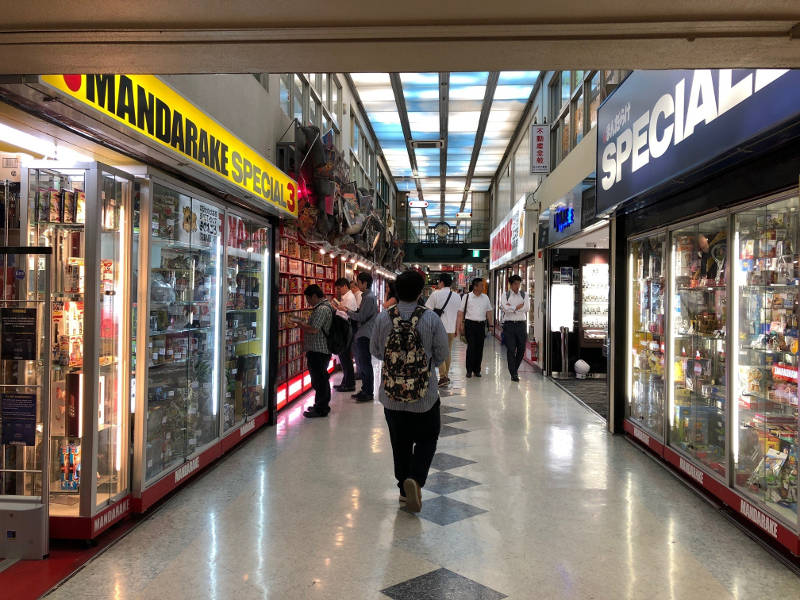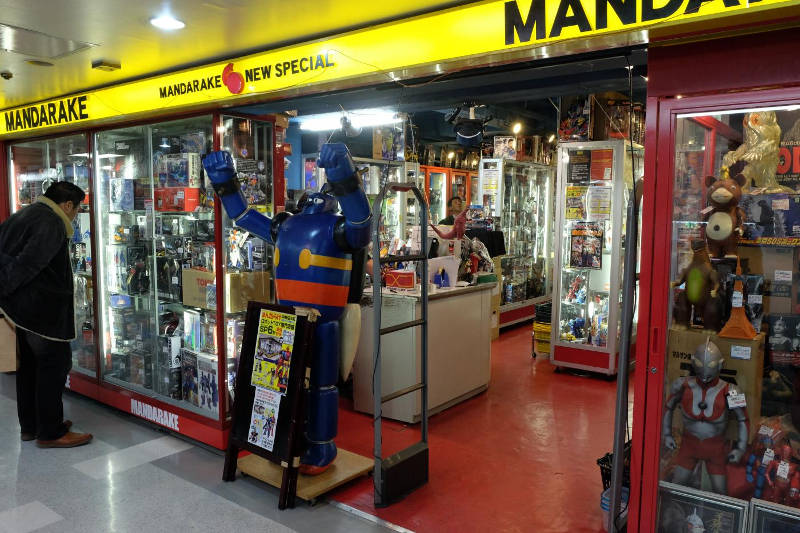 inside Nakano Broadway
Eating and drinking in Nakano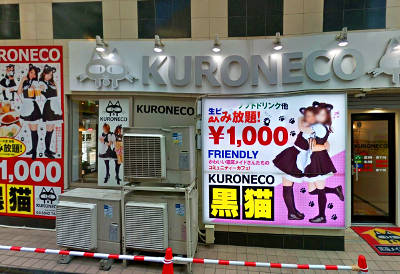 Kuroneko Maid Cafè
A maid cafe located in a small street a few meters from the entrance of Nakano Broadway.
It is a branch of a Osaka maid cafe (
official website
).
Prices start at 1000¥ for 30 minutes and a soft drink. The staff usually doesn't speak English.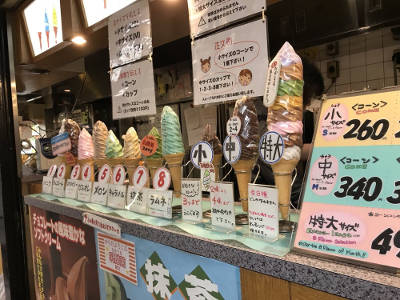 Daily Chiko ice cream shop (デイリーチコ)
This ice cream shops serves
soft ice creams
and is located in the basement of Nakano Broadway (Floor B1).
It became famous not only because it serves a good ice cream, but also thanks to its
Tokudai Soft Cream
(特大ソフトクリーム), that is a cone with a tower of 8 flavors stacked on each other! The 8 flavors include banana, milk, coffee, vanilla, matcha, chocolate, grapes, strawberry and ramune (ramune is a drink that tastes like a mixture of lemonade and chewing gum).
Old-fashioned streets
To the right of the shopping arcade and Nakano Broadway there are some narrow streets with a nostalgic atmosphere of the Showa Era. Here you will find numerous restaurants, bars and izakaya, where to eat and drink in the company of cheerful and friendly locals.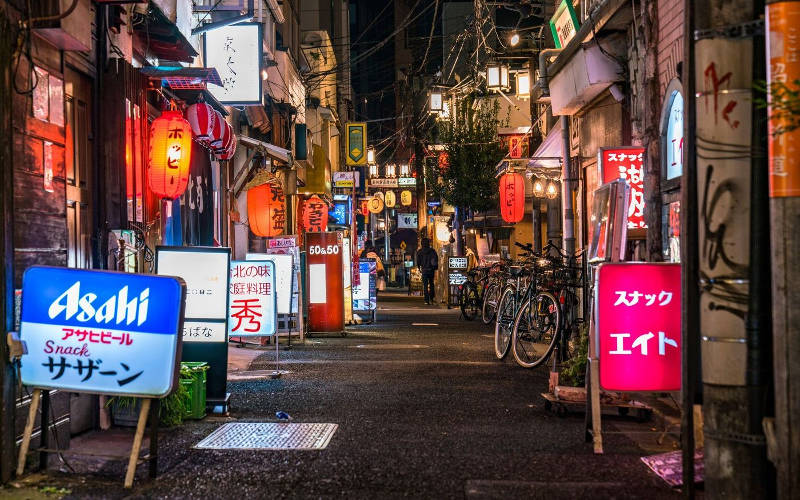 Where to stay in Nakano, recommended hotels
Nakano is located just 5 minutes from Shinjuku, and is a lively, cute neighborhood full of restaurants. It is an excellent area to stay, and in fact it is a popular residential district of Tokyo. Unfortunately, there aren't many hotels.
The only hotel in the area. After exiting the north exit of Nakano station, walk a few seconds to the left, the hotel is located in the only tall building nearby.
It is a good hotel. The rooms on the higher floors have excellent views of the city (and the nearby skyscrapers of
Shinjuku
), as well as the two
panoramic restaurants
on the top floor.
The only problem are their rates, the hotel is usually quite expensive, but sometimes there are special offers.
Check the price on booking.com
.
Two guesthouses managed by the same property: the
Yadoya Guest House Orange
, just 200 meters north of the station (
super great location!
) and the
Yadoya Guest House Green
, 500 meters south of the station.
Both guesthouses are typical backpacker accommodation. Basic services and beds in shared dorms for only 2300¥ per night. The Guest House Green also has private rooms for 2 for around 5000¥ per night.
How to get to Nakano
To reach the Nakano Broadway you must first reach
Nakano station
, served by the
JR Chūō-Sōbu line
and the
Tozai line
of the subway.
The station is very close to the central areas of Tokyo. From Shinjuku it takes 5-7 minutes. If you take the rapid service of the Chuo-Sobu line (called
Chuo line
), Nakano is the first stop.
The station has two exits, one to the north and one to the south. The covered shopping arcade is located opposite the station's north exit, Nakano Broadway's entrance is located at the end of the covered shopping arcade. The area north of the station is also the most lively and full of shops and restaurants. Nothing to report in the southern area.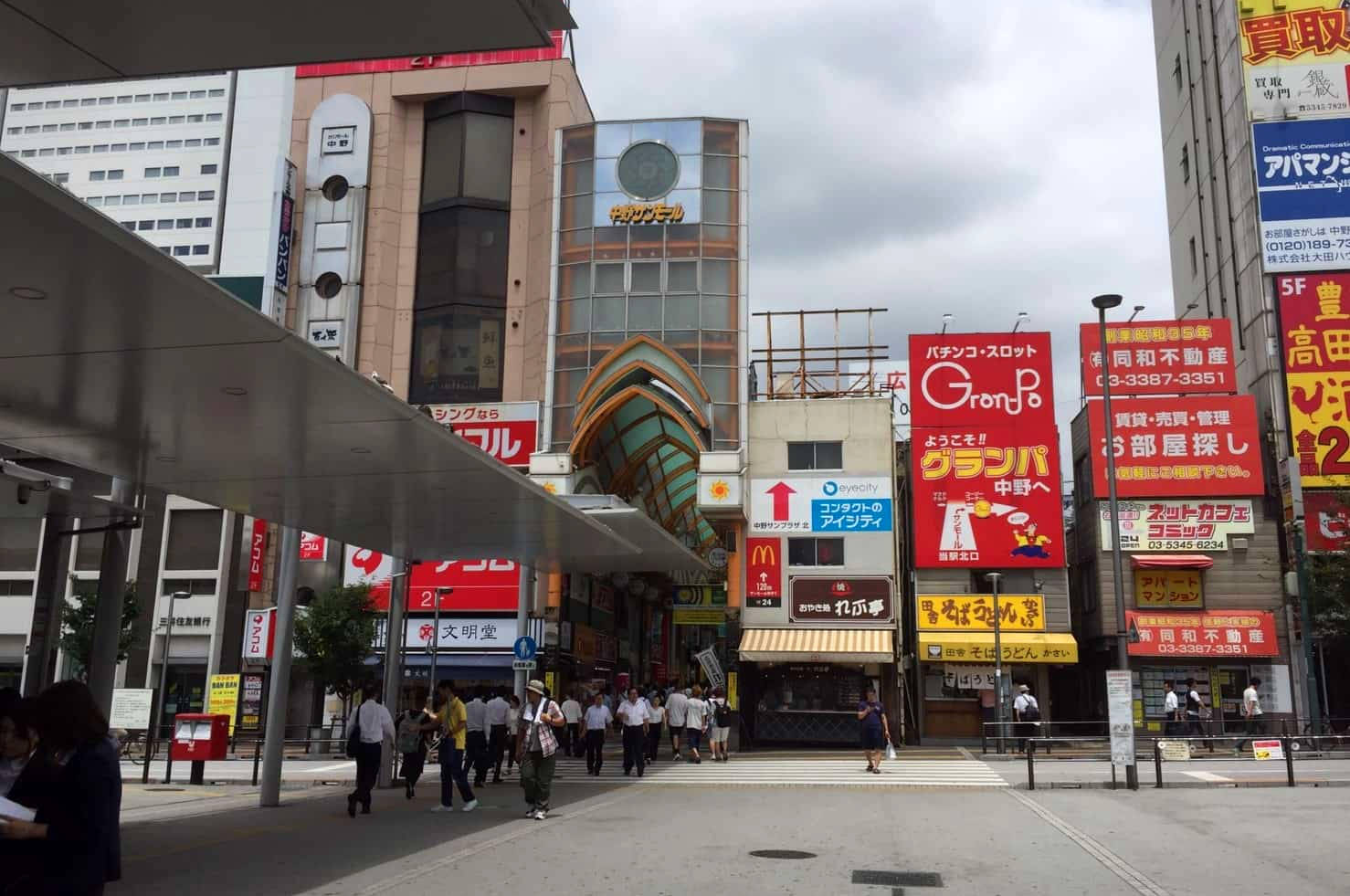 the square in front of the North Exit of Nakano station and the entrance to the shopping arcade
Map of Nakano, Tokyo
Guided tours, activities and other things to do
If you are planning a trip to Japan and you want to do something more than just visiting famous places and monuments, we suggest you to use
Govoyagin
.
How to use Govoyagin
Govoyagin is a very useful website to
enrich your travel experience
, especially if you are going solo or it's your first time in Japan.
Because of the language barrier (and more), in Japan it is very difficult to interact with the locals and to get off the tourist track.
Thanks to Govoyagin you can find a lot of interesting and sometimes unique
guided tours and activities
all over Japan (and not only in Japan), that you would otherwise never be able to enjoy.
But there's more: on Govoyagin you can also
buy tickets
for several famous attractions, events, transportation and other useful services for tourists. Last but not least, you can
reserve a table
in hundreds of restaurants.
Some examples
Take a look at Govoyagin
You may also be interested in