Akihabara
last update: February 12, 2023
Akihabara, by some nicknamed "Electric Town", by others affectionately called Akiba, is one of the most famous Tokyo neighborhoods in the world. It is, without a shadow of a doubt, the area with the highest concentration on the planet of stores selling electronics, computers, adult toys, video games, anime, manga, doujinshi, action figures and anything else related to these things in any way. One of the must-see parts of the city.
Things to do and things to see in Akihabara
Akihabara is a commercial district, and as such its main attraction are the hundreds of shops on its streets. On the one hand there are many large multi-storey stores of new products with huge illuminated signs, on the other there are also a myriad of small shops in the most hidden streets that also sell a lot of second-hand stuff. Even for those who are not big fans of this kind of thing, a walk in this neighborhood is still one of the most interesting experiences to do during your stay in Tokyo.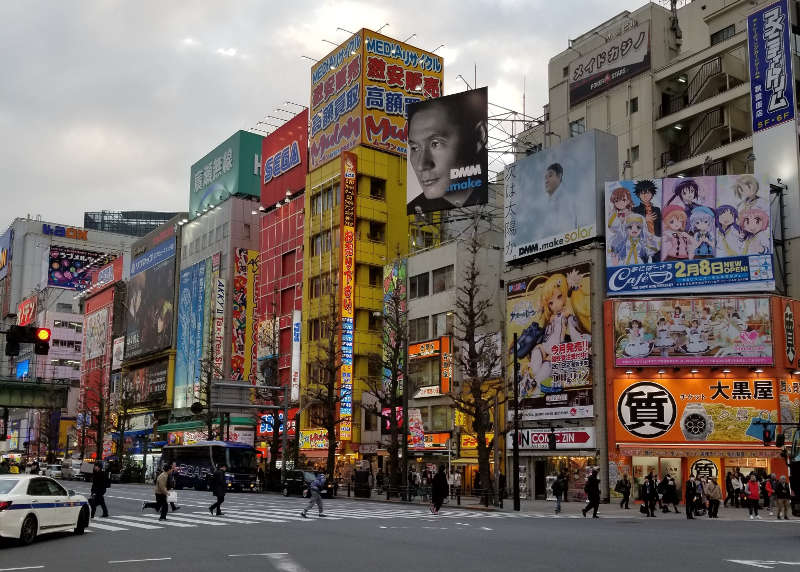 the main street of Akihabara, Chuo Dori
List of the biggest and most famous stores in Akihabara
Here is a list of the stores that most of all are worth a visit in Akihabara:
Yodobashi Akiba (opening hours 9:30-22:00): one of the biggest stores selling electronics goods and computers in the world (although there are also other kinds of things), nine floors. The store is tax free;
Animate (opening hours 10-21): one of the largest "Animate" stores (another very big store is located in Ikebukuro), 8 floors full of merchandise about anime, manga, videogames and also a good doujinshi section;
Comic Toranoana (opening hours 10-21): the best store in Akihabara for doujinshi. You can find more than one branch of this chain in Akihabara, the biggest one is pointed out in the map at the bottom;
Mandarake (opening hours 12-20): chain of shops specializing in manga and various merchandise, including many second hand items. There are various shops in Tokyo, and a very large one is located right in Akihabara;
Super Potato (opening hours 11-20): a great 5-story shop specializing in retrogames (supernintendo, nintendo64, sega megadrive, saturn, dreamcast, ps1, ps2, etc). On the top floor there is also a sort of "museum", a 80's game room. You can recognize it easily because the legendary Super Mario and Pacman are drawn on its facade; Another Super Potato store is located in Ikebukuro, but the largest branch is located in Osaka;
Pop Life Department M'S (opening hours 10-23): an incredible sexy store, very large, a lot of floors. If you have a walk within this shop you'll see items for sale that you wouldn't have ever imagined, no matter how perverse you are. If you buy some piece of lingerie and allow staff to take a picture of you wearing that new lingerie, you will get a special 30% discount (only for women). Do not go around the shop making videos or photos, if they notice it you will be kicked out.
Which is the real best shop in Akihabara
Actually, especially for stores of anime and manga merchandise, we believe that those stores we mentioned above are not the best ones where to buy something. They're often expensive and they sell mainly stuff related to the popular series in Japan at that moment (most of which, excluding immortal series such as
Dragonball
,
One Piece
or
Gundam
, are often unknown to most of foreigners).
We sincerely believe that the best thing to do is to close this page and stop looking for lists of recommended stores on google. Simply go to Akihabara and walk at random, visiting every small shops. In this way you can find very interesting things at cheaper prices, especially for used stuff.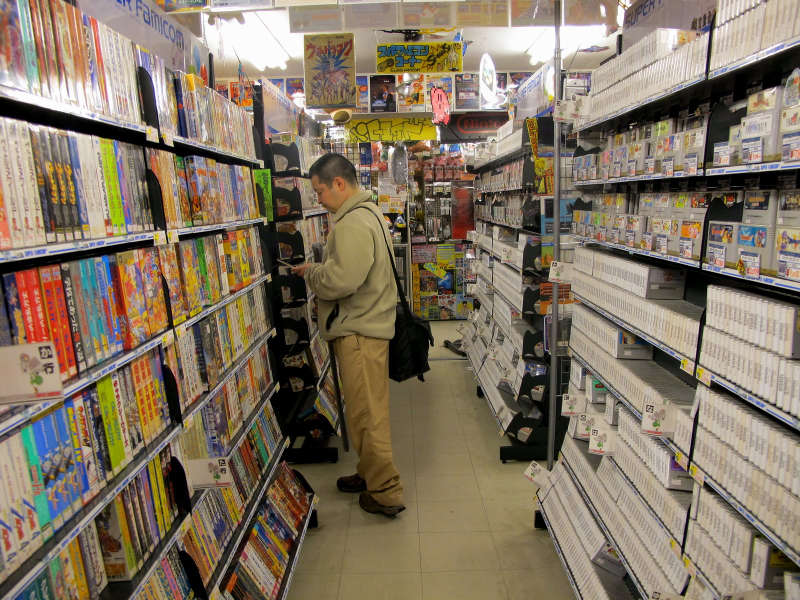 inside Super Potato
People on the street
The streets of Akihabara are also famous because it is not uncommon to find people dressed in costumes depicting anime or video game characters walking or making small performances, especially on weekends when the main road is closed to car traffic. In addition, there are often several girls with the most bizarre costumes around who work as promoters for shops, karaoke and cafes in the area. Don't be intrusive and avoid photographing people on the street, especially promoters who are often annoyed by that. Ask for permission first.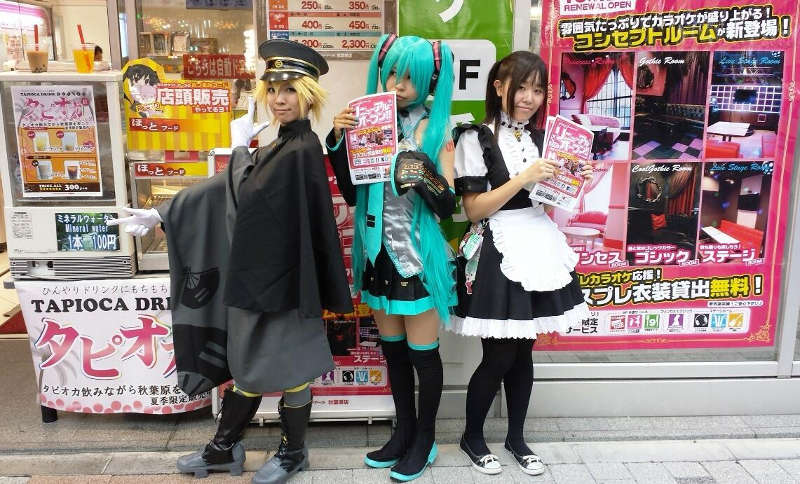 girls promoting a karaoke in Akihabara
Rent a Go-Kart and drive around Akihabara and Tokyo
If you have never been to Tokyo before maybe you don't know that, so let us inform you that it is getting increasingly popular in central Tokyo to run into people
driving a go-kart
in the streets and
wearing unique cosplay costumes
. At first sight you might think they're crazy local people doing some weird stuff, but in most cases they're just tourists who rented those carts in a specialized shop located right in Akihabara. And
you can do the same
if you want!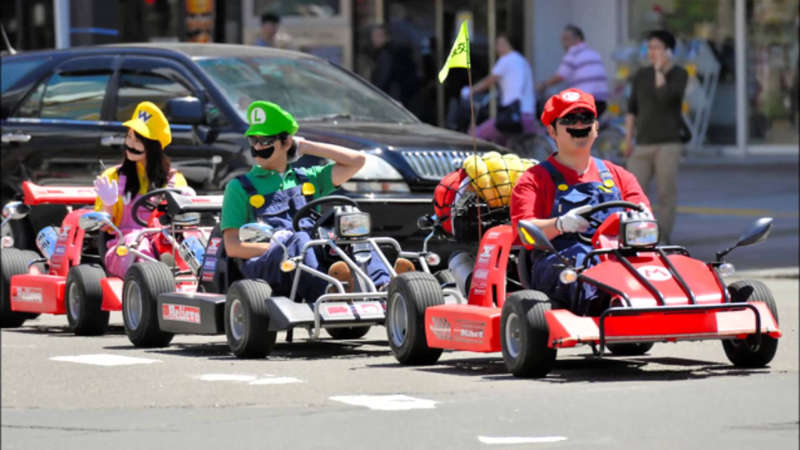 All you need is an
International Driving Permit
(or a Japanese drivers licence/Japanese SOFA licence). You'll choose one of the many available cosplay costumes, get your go-kart and drive around Tokyo together with an English-speaking guide. The guide will lead the way and will bring you past many of Tokyo's iconic spots, including Akihabara, Tokyo Tower, Rainbow Bridge, Ginza, Ueno, Asakusa, and Tokyo Skytree. Solo and group riders are both welcome. You can choose to rent a go-kart for one hour (5,500¥) or two hours (10,000¥).
Rent your Go-Kart in Tokyo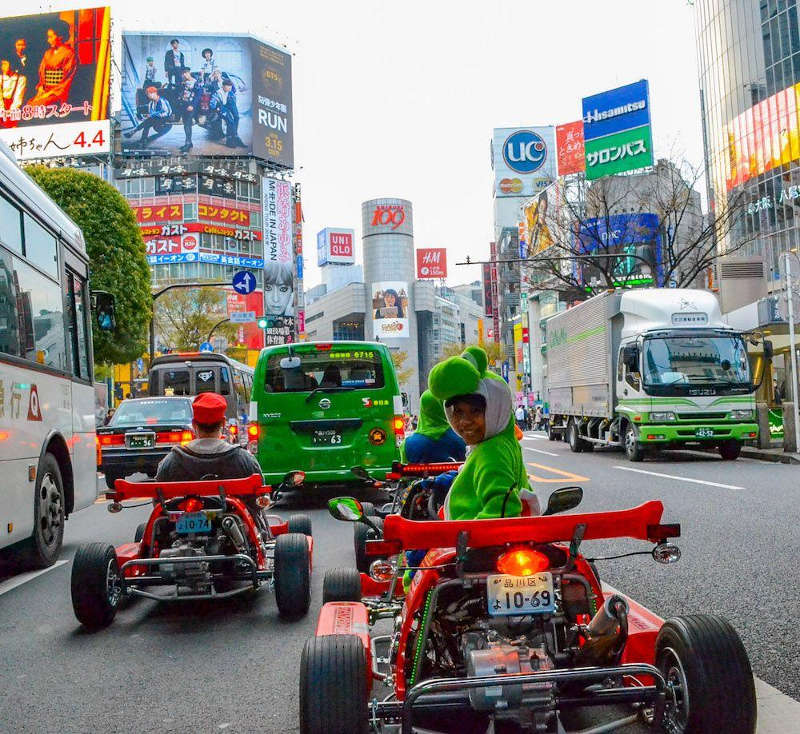 Rent your Go-Kart in Tokyo
Staying in Akihabara, recommended hotels
Pros and cons
The Akihabara area is great for staying. From Akihabara station, you can reach most of the interesting areas of the city within 15-20 minutes. However, there aren't many hotels in the area, and the rates are on average quite expensive.
Ueno
, just 10 minutes' walk from Akihabara, offers many more alternatives at more affordable prices.
Hotels
Our favorite hotels in Akihabara are the
Dormy Inn Akihabara
and the
Akihabara Washington hotel
, usually the prices are high but if you find some offer that fits your budget, take advantage of it.
Among the cheapest accommodations we recommend the
First Cabin Akihabara
, a cross between a normal hotel and a capsule hotel, with mini-rooms at lower prices than a normal hotel.
Crazy cafes in Akihabara
Akihabara is full of very special and sometimes weird cafes, here below a list of the most curious ones.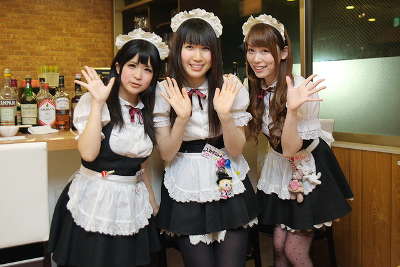 MaiDreamin Maid Cafè
(opening hours 11:30-23)
A nice maid cafe, one of the most famous in Akihabara and maybe the best one for all those foreigners who want to try this 100% japanese crazy experience. It is also the only one having a detailed
English website
.
Online reservation for the MaiDreamin Maid Cafe
Cure Maid Cafè
(opening hours 11-20)
Another famous maid cafe in the neighborhood, not an ordinary one but the first maid cafe ever opened, in 2001.
Neko JaLaLa Cat cafè
(opening hours 11-20)
Neko cafes are not a peculiarity of Akihabara, you can find them in many other areas. The Neko JaLaLa is the most popular one around Akihabara.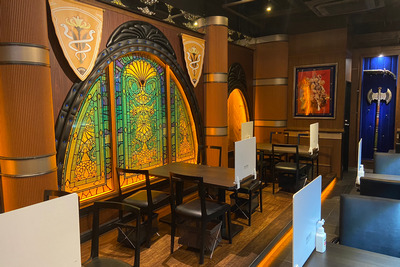 Final Fantasy Eorzea Cafe
(opening hours 12:30-22:00)
The Eorzea Cafe is a Final Fantasy XIV-themed café, and takes its name from the realm of Eorzea, where the game takes place. The cafe's décor includes replicas of in-game items such as weapons and armor, and a giant map of the game world. Food and drinks on the menu are all themed. The cafe also has computers where customers can play the game.
Little TGV Railroad Bar
(opening hours 18-23)
Another one of those places that may seem very bizarre to the eyes of a foreigner. A sort of "train themed" izakaya, the decor includes many items belonging to the railway world. The waitresses wear cute train conductor uniforms, and all food and drinks on the menu are presented in a special way to remember the world of the railways.
How to get to Akihabara
The main station is
Akihabara station
, a JR train station served by the
Yamanote Line
(two stops from Ueno, two stops from Tokyo station), by the
Chuo-Sobu line
(less than 20 minutes from Shinjuku) and by the
Keihin-Tōhoku line
.
Akihabara
is also the terminal station of the
Tsukuba Express
, a suburban railway line that is very useful to go to Asakusa in just 5 minutes.
Infine, the area is served by the
Hibiya line
of the subway (without changes to Ginza and Roppongi).
Getting to Akihabara on foot
Akihabara can be easily reached on foot from the Ueno area in 10-15 minutes, walking always straight and following the elevated railroad tracks. In the same way, you can get here from Tokyo Station in about 20 minutes, passing through the interesting area of Kanda.
Map of Akihabara, Tokyo
Guided tours, activities and other things to do
If you are planning a trip to Japan and you want to do something more than just visiting famous places and monuments, we suggest you to use
Rakuten Travel Experiences
.
How to use Rakuten Travel Experiences
Rakuten Travel is a very useful website to
enrich your travel experience
, especially if you are going solo or it's your first time in Japan.
Because of the language barrier (and more), in Japan it is very difficult to interact with the locals and to get off the tourist track.
Thanks to Rakuten Travel you can find a lot of interesting and sometimes unique
guided tours and activities
all over Japan (and not only in Japan), that you would otherwise never be able to enjoy.
But there's more: on Rakuten Travel you can also
buy tickets
for several famous attractions, events, transportation and other useful services for tourists. Last but not least, you can
reserve a table
in hundreds of restaurants.
Some examples
Take a look at Rakuten Travel Experiences
You may also be interested in