Eating and drinking in Japan
One thing is sure if you are going to Japan even for the first time,
it is impossible to be dissatisfied with the food
. The
Japanese cuisine
is itself varied, exquisite and full of very fascinating rituals, customs and traditions. But even if the dishes closest to the Japanese tradition are not to your taste, in Japan you will still be spoiled for choice. The Japanese love to eat and you will find restaurants of every cuisine in the world. The Japanese are also perfectionists and the customer is sacred, so it is very rare to eat badly.
Almost everywhere you eat well if not very well
. Especially in big cities, you will find countless restaurants in every corner of the city and for all budgets, you will be satisfied with a few coins or with thousands of yen depending on your whims and desires. Even in the middle of the night you will find several chains open 24 hours or konbini shops where you will always find something to eat. To quench your thirst, there are vending machines that are practically on every corner and where you can find the most curious drinks such as Calpis or hot coffee in a can.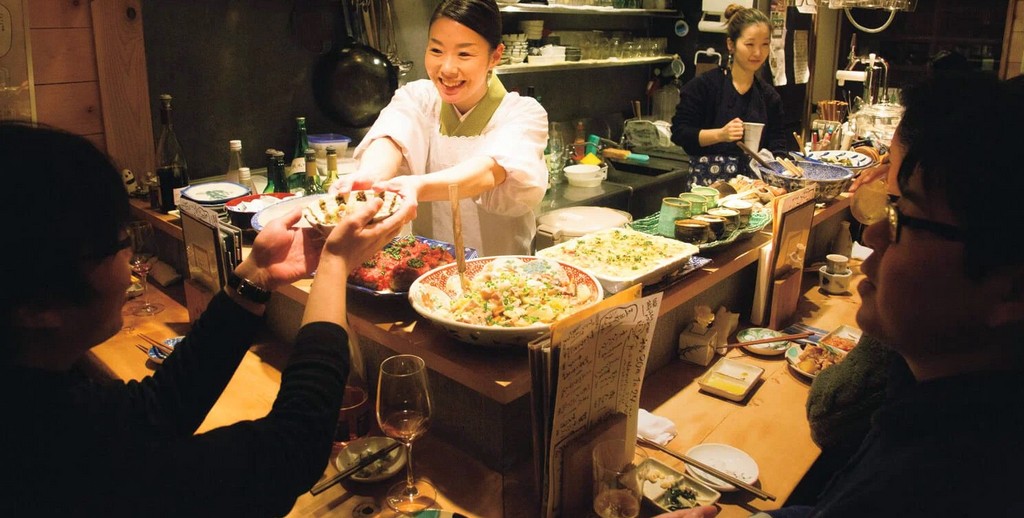 Restaurants in Japan
Ichiran ramen
Chain of restaurants of tonkotsu ramen, originally from Fukuoka and now in all of Japan, with a particular and unique atmosphere
Rakeru
Chain of restaurants with a very nice particular decor where to eat omurice (omelette stuffed with rice)
Tempura Tsunahachi
High-end tempura restaurants, present in particular in Tokyo but with some branches in other cities of Japan
Tenya Tempura
Tempura restaurants accompanied by rice, soba or udon, famous for their low prices and average quality
Tonkatsu Wako
The most famous tonkatsu (pork cutlet) restaurants in Japan
Guided tours, activities and other things to do
If you are planning a trip to Japan and you want to do something more than just visiting famous places and monuments, we suggest you to use
Rakuten Travel Experiences
.
How to use Rakuten Travel Experiences
Rakuten Travel is a very useful website to
enrich your travel experience
, especially if you are going solo or it's your first time in Japan.
Because of the language barrier (and more), in Japan it is very difficult to interact with the locals and to get off the tourist track.
Thanks to Rakuten Travel you can find a lot of interesting and sometimes unique
guided tours and activities
all over Japan (and not only in Japan), that you would otherwise never be able to enjoy.
But there's more: on Rakuten Travel you can also
buy tickets
for several famous attractions, events, transportation and other useful services for tourists. Last but not least, you can
reserve a table
in hundreds of restaurants.
Some examples
Take a look at Rakuten Travel Experiences
You may also be interested in