Love Hotel
Love hotels (ラブホテル, rabu hoteru) are unique hotels specially designed to spend a night or a few hours of relaxation with your partner. Everything inside the love hotels is designed to have maximum discretion and maximum enjoyment, particularly as a place to have sex. But not only that.
Love hotels at a glance
Where to find them: more or less all cities have some love hotels. Big cities like Tokyo and Osaka also have specific areas where dozens of love hotels are concentrated close to each other, generally close to nightlife or red light districts.
Price range: depending on the area and the level of the room, the prices fluctuate between 5000¥ for the simplest rooms to 12-15000¥ for the most opulent rooms full of various luxuries or peculiarities to satisfy various sexual fantasies.
Pros: it is possible to sleep in rooms in very central locations and also quite spacious and very well-equipped at a low price compared to a normal hotel with the same level of comfort; it is also a very interesting travel experience.
Cons: with some exceptions, you can take possession of the room only in the evening and leave it the following morning, you cannot stay overnight more days in a row. Furthermore, given the type of place, it is not uncommon to see people walking around it that you would not want to see (prostitutes, old men with young girls, and so on).
Recommended for: those traveling as a couple for a night of passion and laughter, or those who have just impressed a local boy or girl and want to spend the night together in a place that is more memorable than a normal hotel room.
Not recommended for: to those who do not travel as a couple and cannot even seduce someone on the spot.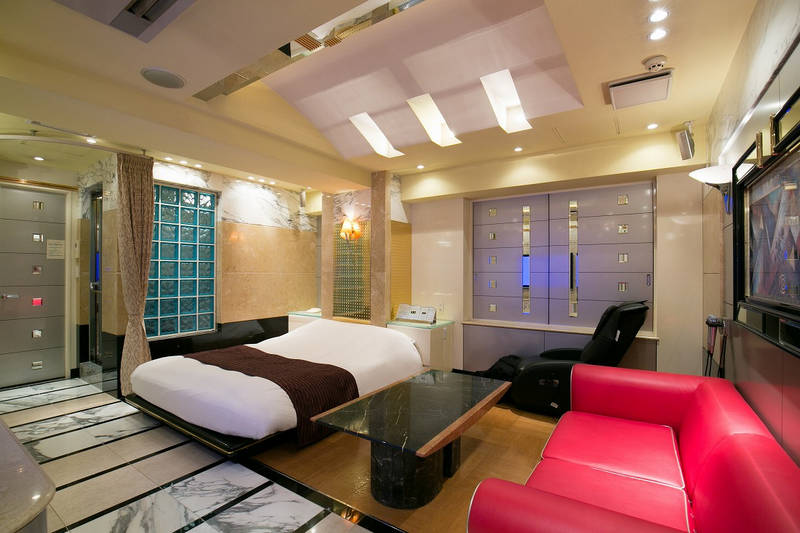 All the details on love hotels in Japan
Premise
Love hotels are frequented by the most diverse people: couples of young boys and girls, couples of married adults looking for a bit of intimacy, couples of lovers, prostitutes and gigolos with their customers. One of the seediest phenomena of Japanese urban society is consumed, for example, in love hotels. We are talking about the phenomenon of
enjo kōsai
, that is the voluntary prostitution of underage girls, aged 14 and over, with adults, only for money and maybe being able to afford the most fashionable clothes and gadgets. All of this is easy and safe, because love hotels are 100% anonymous. No document is required, nor will you be seen by anyone, since the room is chosen through automatic machines. Many rooms don't even have windows. And if in the meantime a phone call from your wife comes in, no problem. It is often possible to activate background noises as if you were on the street, in the subway, or in a game center, and thus tell very credible lies.
Having said that, don't worry
. Love hotels are by no means squalid places, but very often they are modern buildings whose rooms are maniacally cleaned every day, frequented by all categories of people. Prostitutes and gigolos are only a minority of the love hotel crowd, also made up of many normal couples looking for intimacy.
How are the rooms of a Japanese love hotel
The rooms are obviously all double and generally quite spacious. They have an en-suite bathroom with numerous bathroom amenities, often including several women's skincare products. Most of the rooms also offer TVs with pornographic channels, condoms and pay distributors of various sex toys. There are rooms of all kinds, often very "picturesque", more or less luxurious and ready to satisfy any absurd sexual perversion. Just to give a few examples: whirlpool tubs (with sometimes a TV screen inside the bathtub), vibrating beds, rotating beds, accessories for BDSM, vibrators, mirrors on the roof, sexy costumes to rent. But the rooms of a love hotel are also equipped with many other kinds of entertainment, precisely because they are not only used for sexual encounters but frequented by many couples who want to spend a nice evening together. Many rooms include karaoke, snacks and drinks, huge televisions with pay-TV, or even game consoles such as Playstation and Wii.
The themed rooms are very particular and absurd, from the most normal as repruductions of medieval castles or spaceships, to real "sets" for perverts. In fact, some love hotels offer rooms furnished in such a way as to look like, for example, hospital rooms, airplane cabins, school classrooms, prison cells, including nurse, hostess, student or policewoman costumes, just to name a few.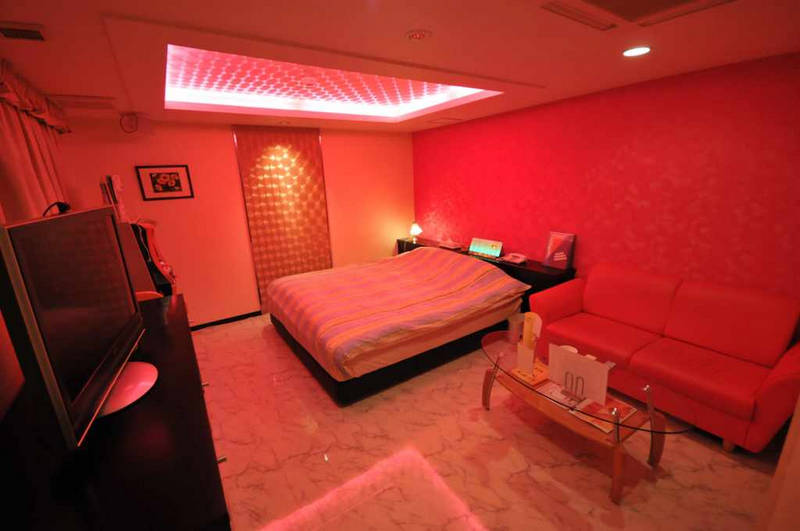 a standard love hotel room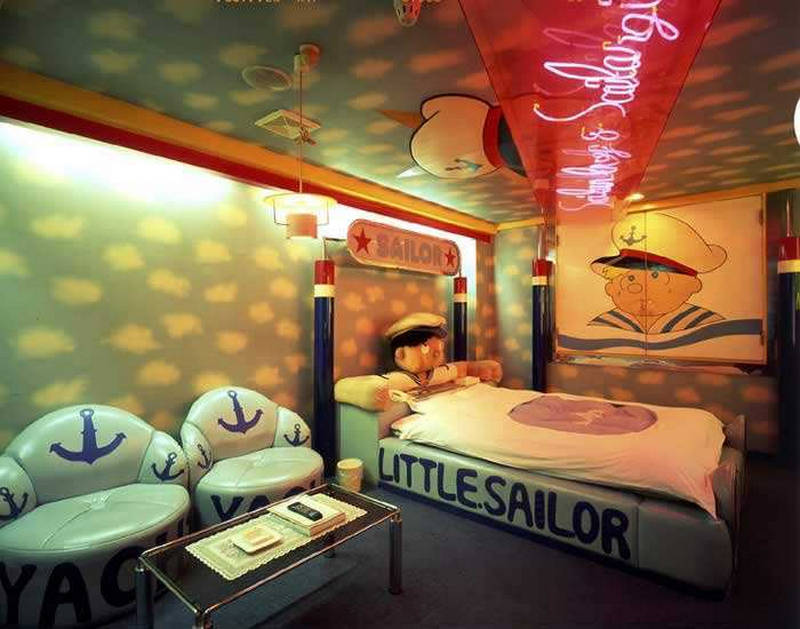 sea-themed room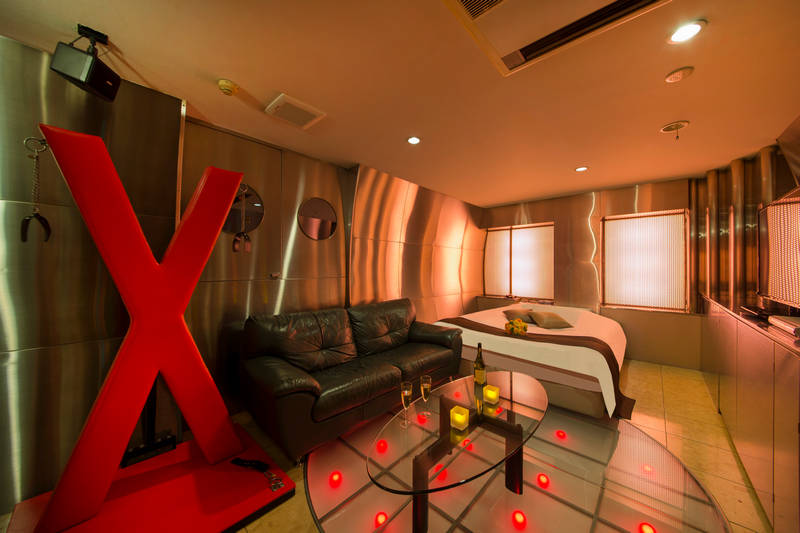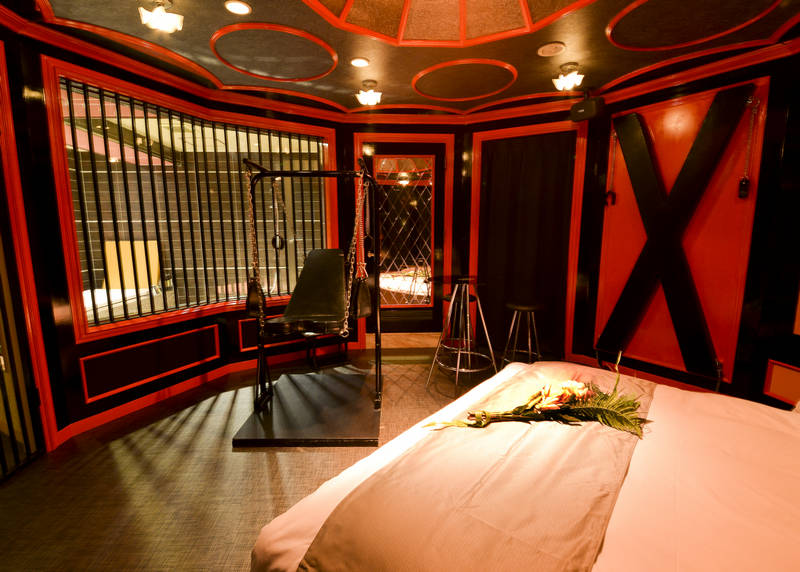 room equipped for bdsm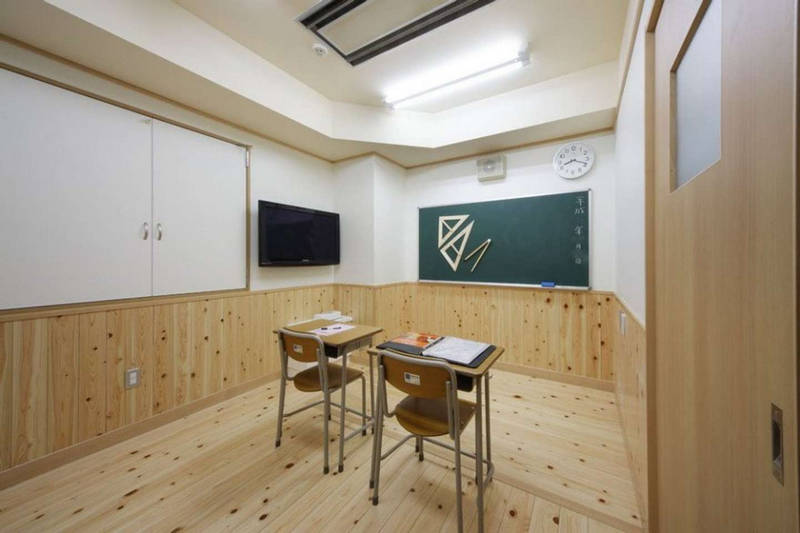 classroom-style room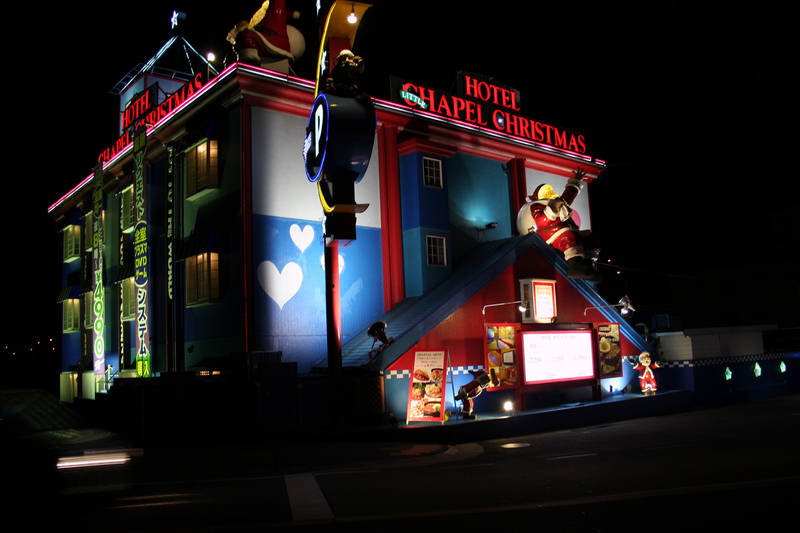 Christmas-themed love hotel
How much Japanese love hotels cost
Generally all love hotels offer two options:
the "REST" option, which allows you to stay only for a few hours, and which has a variable price depending on the hours, more or less from 3000¥ to 5000¥ for three or four hours. Some love hotels also allow short, half-hour/one-hour cheap stays.
the "STAY" option,available from a certain time of the night onwards (generally from 22:00), which includes an overnight stay until 11 or 12 the next morning, and has a very variable price depending on the quality of the room. It starts with very simple rooms for 5000¥ or 6000¥ per night to very luxurious and well-equipped rooms that can cost up to 15000¥ per night.
How to get a room and where to find love hotels
Love hotels usually can't be reserved in advance. However, in recent years some love hotels, perhaps to boost business, have become available on the main hotel booking sites. In this case, a love hotel is not so different from a normal hotel. However, the majority (and in particular the more extravagant love hotels) are not bookable but you have to look for them on the spot. Simply go to the neighborhoods of the love hotels and take a look around, they are easily recognized compared to normal hotels because they often have exotic names, many colored neon lights, and sometimes the buildings also have a curious architecture. Remember that everything in love hotels is done with the utmost discretion, and interaction with the staff is kept to a minimum. Once you enter the lobby of a love hotel, you will often find no one, but only a luminous panel with photographs and prices of all the rooms available at that moment. Payment is made in some cases through automatic machines, in others by paying to a staff member whose face is however hidden by a non-transparent glass plate and without direct eye contact. In some cases you will be given the keys directly, and payment will be made later, at check-out, based on the time spent in the room.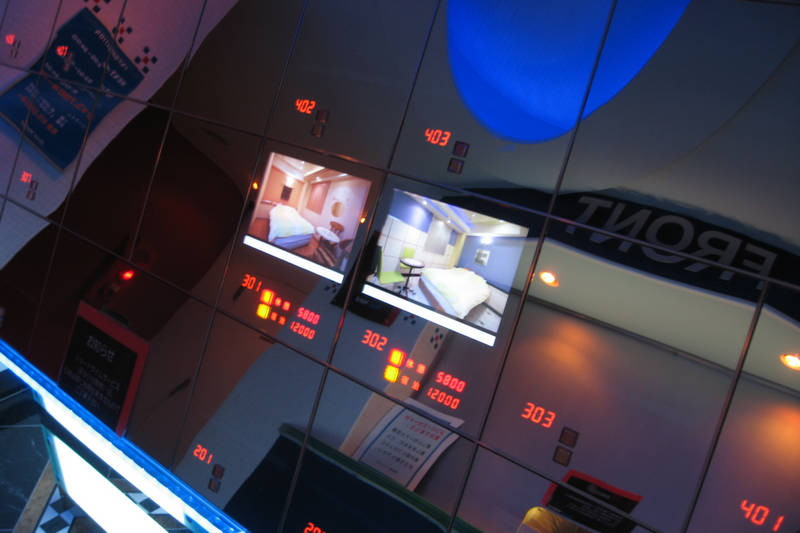 example of panel with which to see the available rooms and choose
In Tokyo
In Tokyo there are numerous districts, both central and peripheral, where dozens of love hotels are concentrated next to each other. The most famous and easily accessible are:
the area known as Dogenzaka in Shibuya.
the area behind the red light district of Kabukicho in Shinjuku.
the surroundings of Uguisudani station along the JR Yamanote line, one stop from Ueno.
the area next to the railroad tracks, walking north, in the western part of Ikebukuro.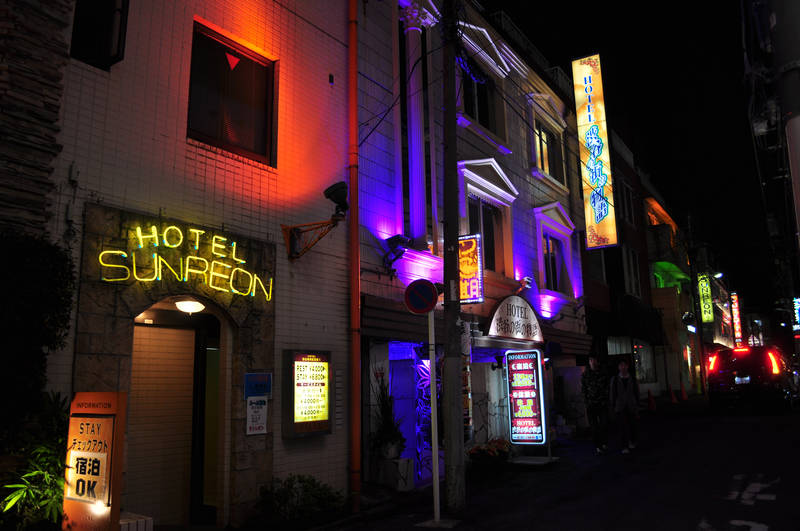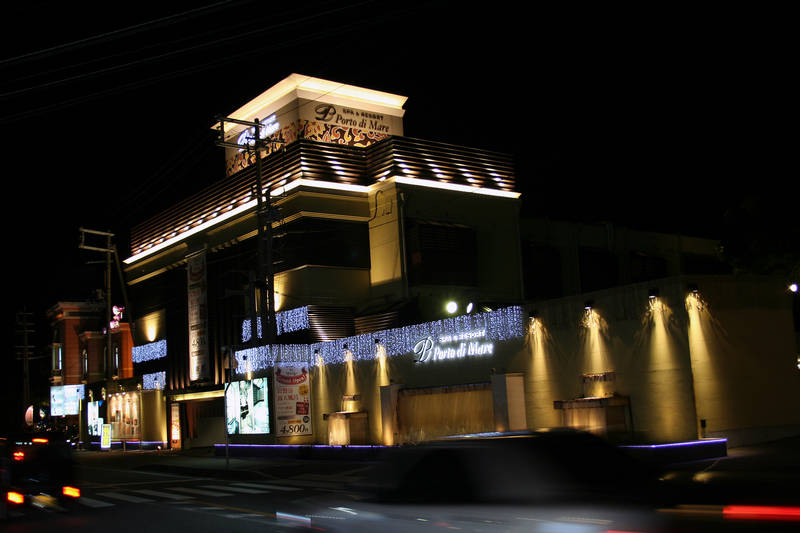 Guided tours, activities and other things to do
If you are planning a trip to Japan and you want to do something more than just visiting famous places and monuments, we suggest you to use
Rakuten Travel Experiences
.
How to use Rakuten Travel Experiences
Rakuten Travel is a very useful website to
enrich your travel experience
, especially if you are going solo or it's your first time in Japan.
Because of the language barrier (and more), in Japan it is very difficult to interact with the locals and to get off the tourist track.
Thanks to Rakuten Travel you can find a lot of interesting and sometimes unique
guided tours and activities
all over Japan (and not only in Japan), that you would otherwise never be able to enjoy.
But there's more: on Rakuten Travel you can also
buy tickets
for several famous attractions, events, transportation and other useful services for tourists. Last but not least, you can
reserve a table
in hundreds of restaurants.
Some examples
Take a look at Rakuten Travel Experiences