Business hotels
Business hotels in Japan (ビジネスホテル, bijinesu hoteru) were conceived as a place to spend the night for the many salarymen traveling for work. They have western-style rooms that are small but well-equipped with all the comforts and services needed to get back to work the next day in the best possible way. They are the most popular hotel category among tourists in Japan, as they are found everywhere and generally have very affordable rates.
Business hotels at a glance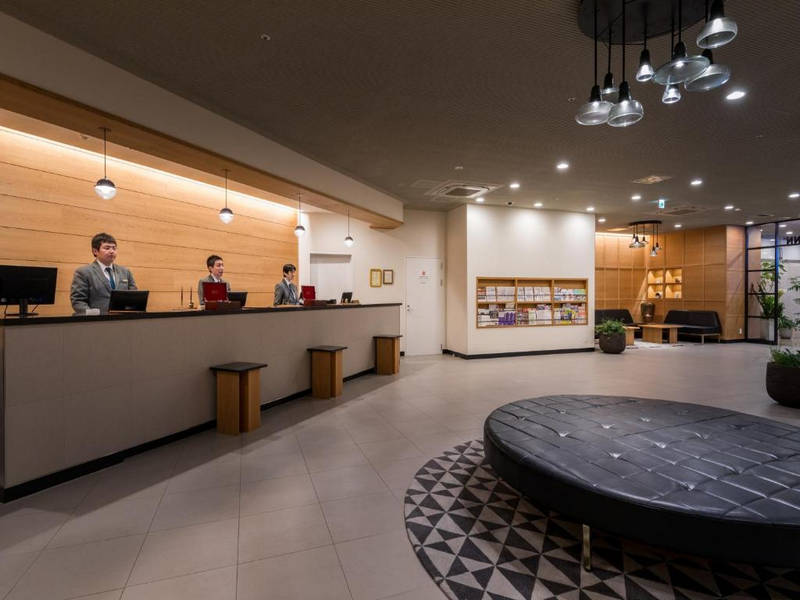 All the details on business hotels in Japan
Business hotels in Japan are very similar to each other. In particular, the different hotels belonging to the same chain, such as the Toyoko Inn, are practically identical. In recent years, more and more business hotel chains have begun to differentiate themselves upwards, offering a higher quality of services than their competitors. Staying in a business hotel you will still be almost certain of staying in
very small
rooms, but with
high standards of cleanliness
and
equipped with everything you need
for a comfortable stay.
Bed
Most business hotels have rooms with a single bed, a double bed, or two single beds. Rooms that can accommodate more than two people are much rarer. Often, the room size does not change between single rooms and double rooms, so if you are a couple and perhaps have very large suitcases, the space available could be very limited. Some business hotel chains also offer larger rooms (generally called superior or deluxe) at a higher rate.
Room amenities
The rooms are always equipped with slippers and pajamas, desk, free internet connection, both wifi and wired, air conditioning, telephone, television, hairdryer, refrigerator (usually empty), kettle with complimentary green tea bags and coffee, deodorant for environments and for clothes. A pay-TV service is almost always available. A particular system very widespread in the pre-internet era and which continues to survive in many Japanese business hotels is pay-TV through the purchase of prepaid cards in vending machines (generally located in the corridors of the hotel), to be inserted then in a card reader next to the TV. The pay-TV catalog generally includes a huge selection of pornographic material.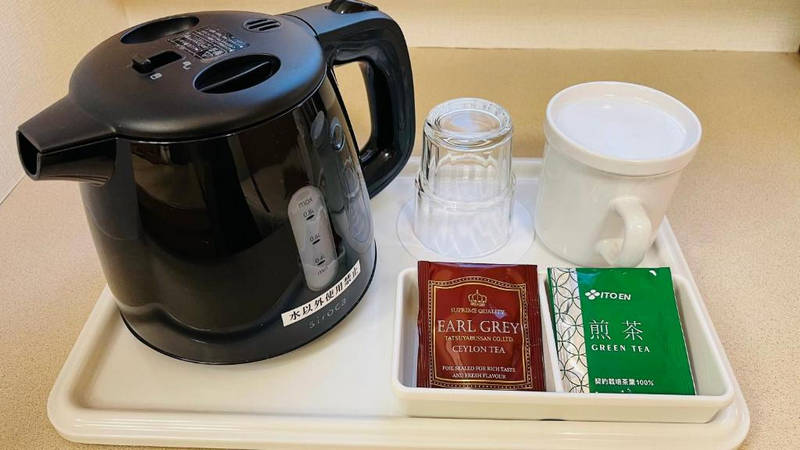 Bathroom
All rooms generally have a small bathroom in the room ("unit bath") with a whole series of amenities that in the West are only found in high-level hotels. Among them, you will almost always find at least toothbrush and toothpaste, soap, shampoo, hair conditioner, razors and shaving foam, cotton buds and shower caps. Most of the bathrooms, despite their small size, have a bathtub.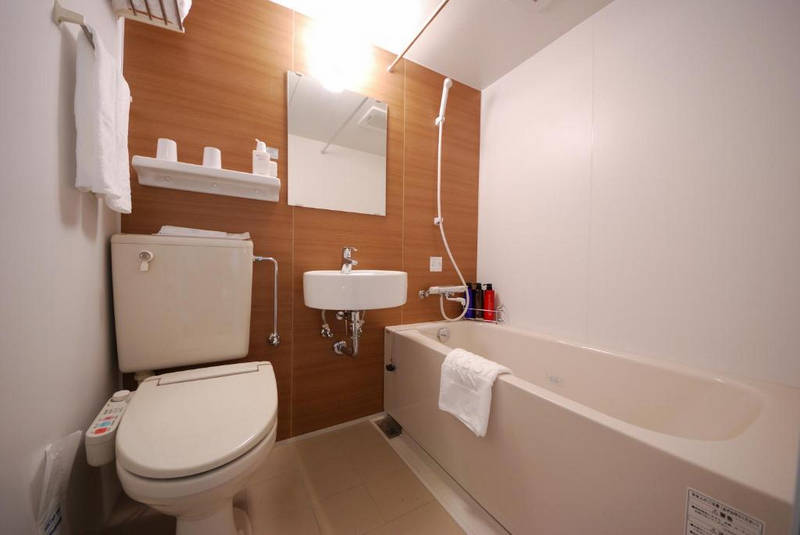 Hotel services
Many hotels have a few PCs for guests to use in the lobby, and you can almost always ask for a trouser press or iron for free. In the corridors you will also almost always find vending machines for food and drinks, including alcoholic ones, ice machines and, more rarely, a microwave oven. Sometimes there are also free dispensers of tea, coffee and hot and cold water. Some business hotel chains also offer large public baths and a sauna where you can wash and relax in the evening, and in-room massages until late at night.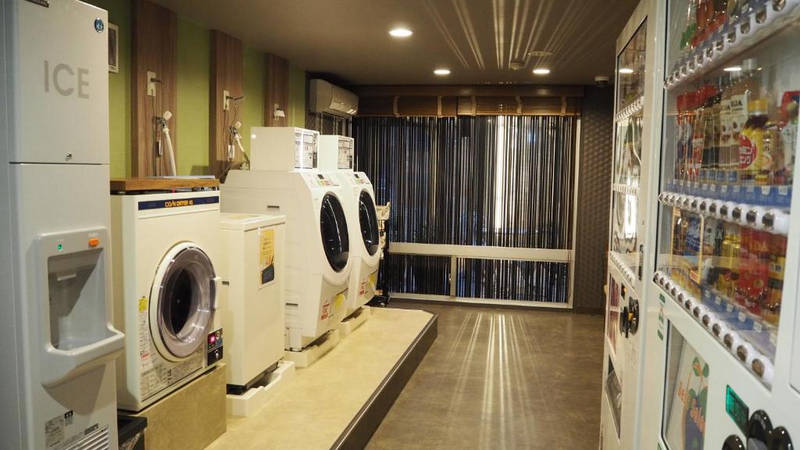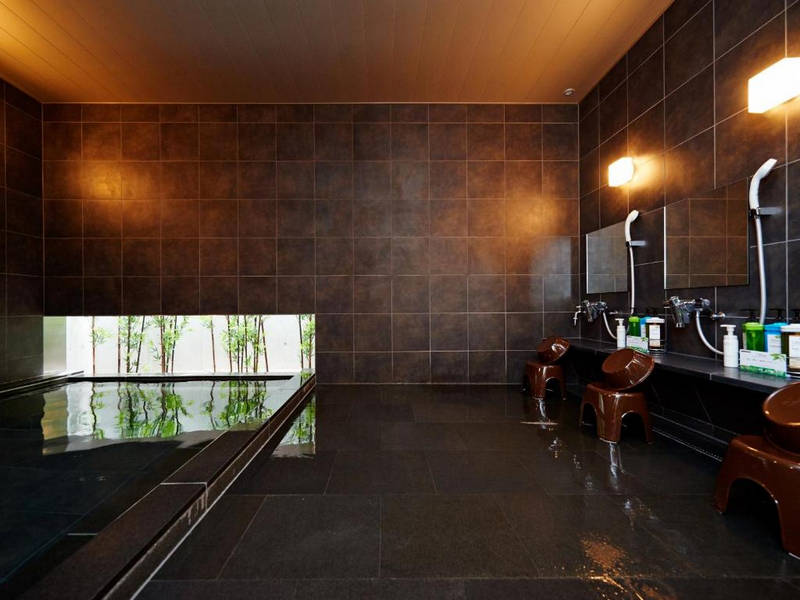 Breakfast and restaurants
Most business hotels offer a breakfast buffet for a fee, typically between 1000¥ and 1500¥. Keep in mind that, with the exception of some hotels in very tourist areas, the buffet of these breakfasts will be almost exclusively salty and with little variety of sweet foods. Surely you will find rice, miso soup, Japanese-style fish and vegetables, salad, yogurt, some fruit. Among the Western foods, the only one you can often find is the English breakfast (eggs, bacon and sausages). As for sweets, the choice is often limited to bread and jam. Products such as biscuits, cereals, croissants or other pastries are very rare.
With the exception of breakfast, business hotels hardly ever have an on-site restaurant, but they are usually located in areas full of restaurants and izakayas within walking distance and there will certainly be at least one konbini shop (24-hour convenience store) nearby.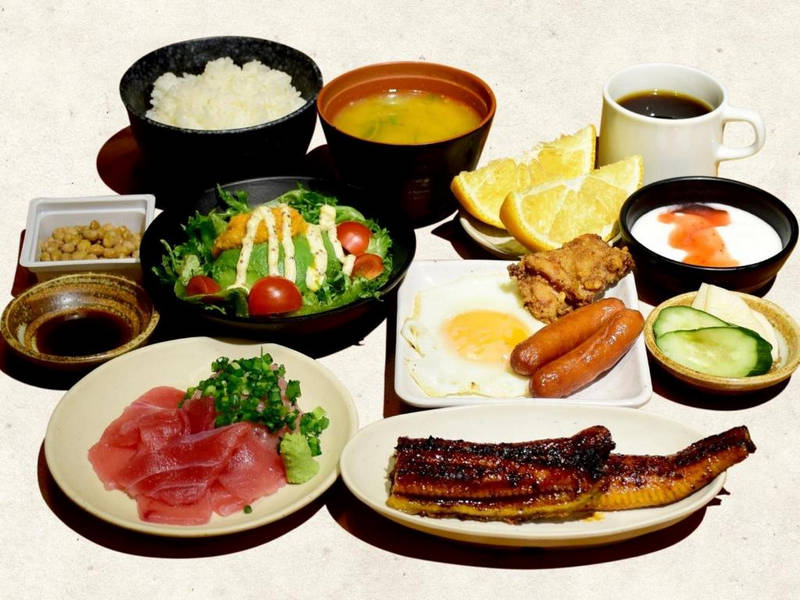 The main business hotel chains in Japan
Cheap business hotel chains
Superior quality business hotel chains
Guided tours, activities and other things to do
If you are planning a trip to Japan and you want to do something more than just visiting famous places and monuments, we suggest you to use
Rakuten Travel Experiences
.
How to use Rakuten Travel Experiences
Rakuten Travel is a very useful website to
enrich your travel experience
, especially if you are going solo or it's your first time in Japan.
Because of the language barrier (and more), in Japan it is very difficult to interact with the locals and to get off the tourist track.
Thanks to Rakuten Travel you can find a lot of interesting and sometimes unique
guided tours and activities
all over Japan (and not only in Japan), that you would otherwise never be able to enjoy.
But there's more: on Rakuten Travel you can also
buy tickets
for several famous attractions, events, transportation and other useful services for tourists. Last but not least, you can
reserve a table
in hundreds of restaurants.
Some examples
Take a look at Rakuten Travel Experiences
You may also be interested in