Saitama
last update: October 12, 2021
Saitama (さいたま市) is the capital and the most populous city of Saitama Prefecture, with over 1 million and 300 thousand inhabitants. The city was founded in 2003 by order of the government and incorporates the former cities of Urawa, Ōmiya, Yono and Iwatsuki. It is an integral part of the Greater Tokyo metropolitan area, and is primarily considered a dormitory town for the many commuters working in Tokyo. Despite these disappointing premises, even in Saitama there are some tourist attractions worthy of a visit.
Things to do and things to see in Saitama
The former city and now the district of
Ōmiya
is the area richest in places of interest in Saitama, as well as being home to an important railway station (
Ōmiya station
) surrounded by a lively commercial area. Here is the
largest railway museum in Japan
, a district famous for
bonsai nurseries
, and a large park in which there is, among others, one of the most important Shinto shrines in the Kanto region.
Ōmiya station
The area around Ōmiya station, very crowded at rush hour, is the modern heart of the city. The shopping area expands mainly on the west side (west exit) of the station, with several department stores and branches of major large chain stores (for otaku there is a large Animate shop). The east side of the station (east exit) is more dedicated to relaxation and fun than shopping, with a more traditional atmosphere and many streets full of restaurants, izakaya, karaoke and arcades.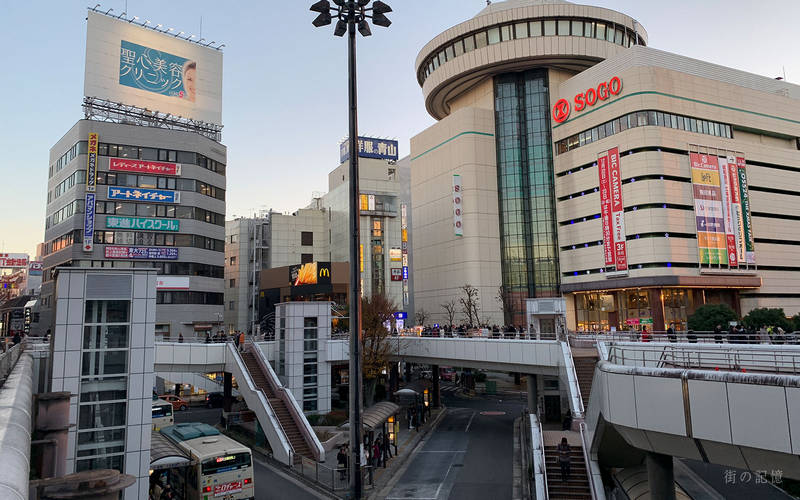 the west exit of Ōmiya station with the Sogo department store
Saitama Railway Museum
(admission 1330¥, opening hours 10-17, closed on mondays)
This museum, operated by JR East, is the largest railway museum in Japan. It is about 2 kilometers from Ōmiya station, but just take the New Shuttle monorail and after a few minutes get off at Tetsudō-Hakubutsukan to find yourself right in front of the museum. This is located between the tracks of several railway lines. Inside there are about thirty examples of trains, many of which can also be visited inside. The collection spans over time: from the first locomotive in operation in Japan, imported from Great Britain in 1871, to the shinkansen. The museum also offers several information spaces on railway safety operations, the history of Japanese railways and the future of the sector. There are also several driving simulators, one of the largest dioramas in Japan, with a railway about 1200 meters long, souvenir shops, and some special dining options. From the "dining car" style restaurant, to tables overlooking the real railway tracks that surround the building, to the ekiben shop, a particular type of bento sold in Japanese railway stations. With the help of a dedicated app, all the contents of the museum are available in several languages ​​including English. The museum also has several spaces for children, including a large outdoor playground. Highly recommended for families and all train and rail enthusiasts.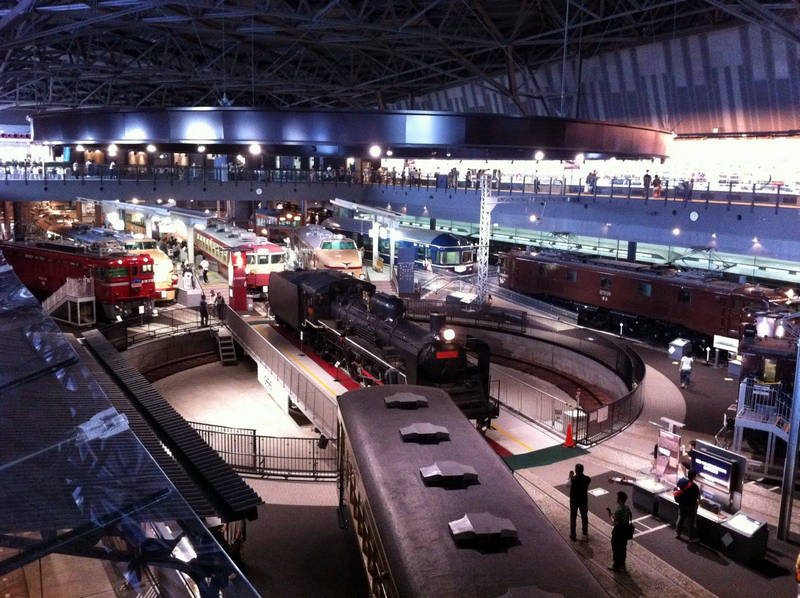 the main hall of the Railway Museum in Saitama
Ōmiya Koen (Ōmiya park)
Ōmiya Koen is a large park of over 67 hectares in the center of Saitama, not far from Ōmiya station. It is very popular in spring when its many cherry trees bloom. Inside there are also numerous sports fields, a small zoo with free admission, the Saitama Prefectural Museum of History and Folklore and the Hikawa Shrine.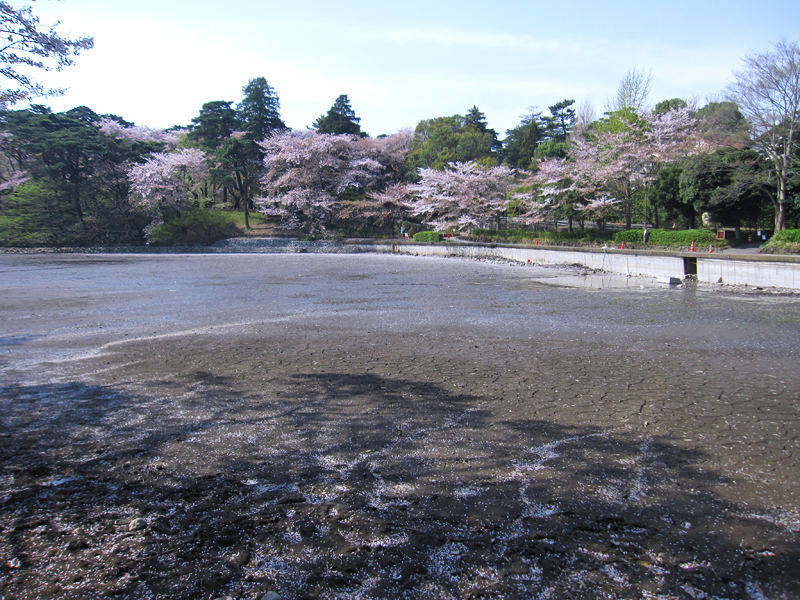 Ōmiya Koen
Hikawa Jinja (Hikawa Shrine)
The Hikawa Jinja of Saitama is an important Shinto shrine, the foundation of which dates back to 473 BC. The Kanto region is dotted with small shrines bearing the name Hikawa (about 290) and all are dedicated to the veneration of the kami Susanoo no mikoto. Another popular Hikawa Shrine can be found for example in the neighborhood of Akasaka in Tokyo. The biggest of all is this shrine in Saitama. This is nestled among the trees and can be reached walking along a tree-lined avenue of about 1 km that begins just east of Ōmiya station. Behind the shrine there is Ōmiya Koen.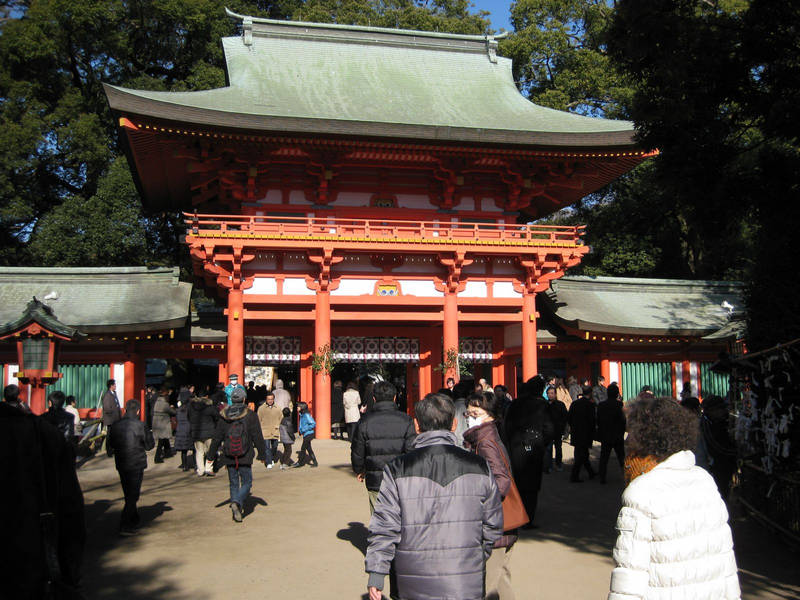 Hikawa Shrine
Ōmiya Bonsai Village
Ōmiya Bonsai Village is an area of Saitama just north of Ōmiyakoen station. You absolutely must visit this place if you are a bonsai enthusiast, there is nothing else like it in the Tokyo region. The name of the district derives from the fact that, starting from 1925, numerous bonsai nurseries have moved to the area, even if today they have decreased compared to a few years ago. Two of the most important nurseries are Seiko-en (website) and Kyuka-en (website). All nurseries are usually closed on Thursdays. When visiting this area, remember that these are commercial and not tourist activities, be very discreet in taking photographs and without annoying customers. Many private homes also have a lot of bonsai in their gardens. Here you will also find a bonsai museum, and every year, from 3 to 5 May, the Ōmiya Bonsai Festival takes place, an event during which the streets of the district fill with bonsai growers from all over Japan.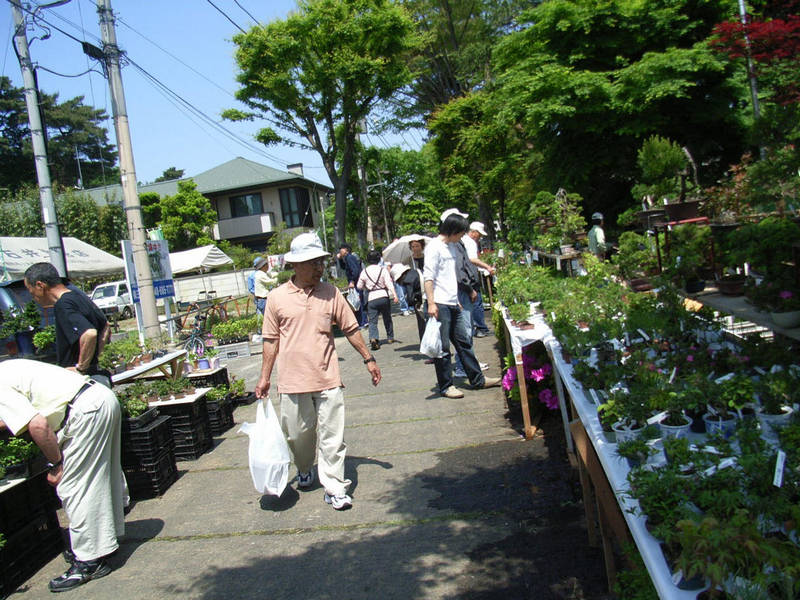 On the streets of Ōmiya Bonsai Village during the Bonsai Festival
Ōmiya Bonsai Art Museum
(admission 310¥, opening hours 9:00-16:30, until 16 nov-feb, closed on thursdays)
In 2010 this museum was opened in the area, and explores various themes related to bonsai and also exhibits several bonsai of different styles. The oldest bonsai is around 500 years old. More information about the museum can be found on the excellent official website in English. The museum is small and can be visited in half an hour.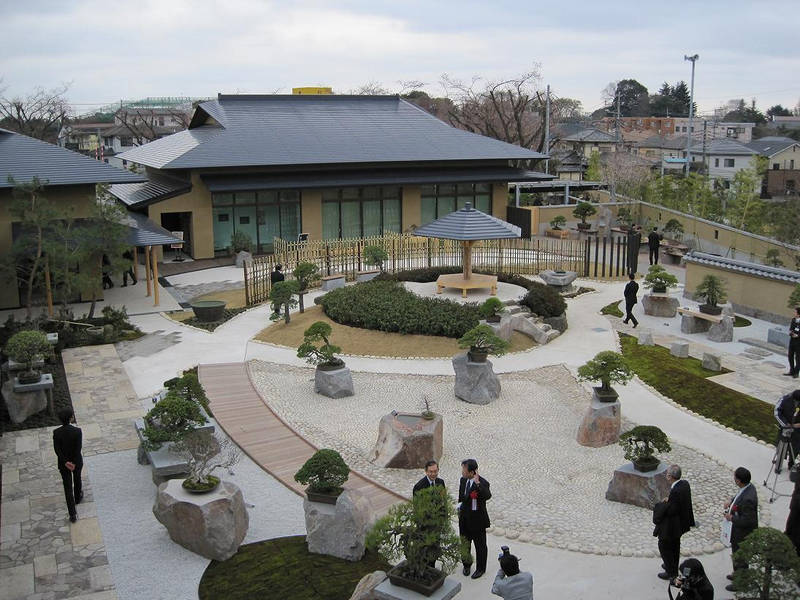 the internal garden of the Bonsai Art Museum
Saitama New Urban Center
The New Urban center is a modern business center around Saitama-Shintoshin station, one stop from Ōmiya station. The center consists of several office skyscrapers and other modern buildings, inaugurated from the year 2000. Among these there is a large 37-seat facility which hosts numerous sporting events and concerts (Saitama Super Arena), a huge shopping mall with multiplex cinema (Cocoon City) and a hotel (Hotel Rafre Saitama).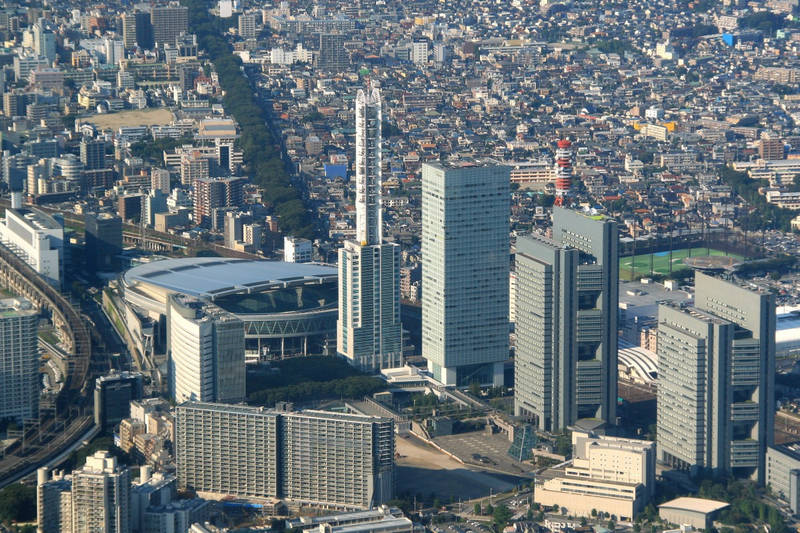 The Saitama New Urban Center from above (credits)
Where to stay in Saitama
There are no particular reasons to recommend staying in Ōmiya, given the proximity to Tokyo it is very easy to take a day trip from the Japanese capital. If you are still looking for accommodation in the area for personal reasons, the immediate vicinity of Ōmiya station is full of modern business hotels. In particular, we suggest to take a look at:
How to get to Saitama
Reaching Ōmiya from Tokyo is very simple, you can almost consider this area as a suburb of Tokyo.
Ōmiya station
is an important railway station served by several JR lines passing through various Tokyo stations. The
Takasaki line
and the
Utsunomiya line
connect Ōmiya with
Ueno
in 26/27 minutes. The
Shonan-Shinjuku Line
and the
Saikyō Line
connect Ōmiya with Ikebukuro (22 minutes), Shinjuku (28 minutes) and Shibuya (34 minutes). The Shonan-Shinjuku Line also continues to Yokohama (63 minutes). The
Keihin-Tōhoku Line
connects Ōmiya with several stations in Tokyo (Shinagawa, Shinbashi, Yurakucho, Tokyo station, Akihabara, Ueno and others).
All the places mentioned on this page can be reached on foot from Ōmiya station. Alternatively:
The Ōmiya Bonsai Village is located between Ōmiyakoen station (5 minutes from Ōmiya with the Tobu Noda Line) and Toro station (5 minutes from Ōmiya with the JR Utsunomiya Line).
The Hikawa Shrine and Omiya Koen are located between the two adjacent stations (along the Tobu Noda Line) of Kita-Ōmiya and Ōmiyakoen.
The Railway Museum is located right next to Tetsudo Hakubutsukan station, reachable in three minutes from Omiya station with the New Shuttle line.
The Saitama New Urban Center is located next to the JR Saitama-Shintoshin station, the stop that precedes Ōmiya along the various JR lines coming from Ueno.
Map of Saitama, Tokyo
Guided tours, activities and other things to do
If you are planning a trip to Japan and you want to do something more than just visiting famous places and monuments, we suggest you to use
Rakuten Travel Experiences
.
How to use Rakuten Travel Experiences
Rakuten Travel is a very useful website to
enrich your travel experience
, especially if you are going solo or it's your first time in Japan.
Because of the language barrier (and more), in Japan it is very difficult to interact with the locals and to get off the tourist track.
Thanks to Rakuten Travel you can find a lot of interesting and sometimes unique
guided tours and activities
all over Japan (and not only in Japan), that you would otherwise never be able to enjoy.
But there's more: on Rakuten Travel you can also
buy tickets
for several famous attractions, events, transportation and other useful services for tourists. Last but not least, you can
reserve a table
in hundreds of restaurants.
Some examples
Take a look at Rakuten Travel Experiences
You may also be interested in