Odawara
last update: September 17, 2021
Odawara (小田原) is a city of about 200,000 inhabitants in the Kanagawa region, about 70 km south of Tokyo. Its strategic location, facing Sagami Bay and along the road between Tokyo and Kyoto, has given it an important role in the country's history. Today in Odawara there is the reconstruction of an imposing castle that once belonged to one of the most powerful clans in feudal Japan. It is the only one of its kind near Tokyo. If the destination of your trip is only Tokyo and you want to see a Japanese feudal castle, you cannot miss an excursion to Odawara.
.
Things to do and things to see in Odawara
The main points of interest in the city are found inside the
Odawara Castle Park
, a large public park famous for its cherry trees and many other flowers and where many events are held throughout the year. Here is the reconstruction of the main tower of Odawara Castle, as well as three entrance gates to the ancient castle, a samurai museum and a ninja museum.
Odawara Castle Keep
(admission 510¥, opening hours 9-17)
Odawara Castle (小田原城, Odawarajō) was originally built in 1447. After being destroyed for the first time in 1703 by an earthquake, after which it was immediately rebuilt, in 1870 the government ordered its dismantling. The current keep is a reinforced concrete reconstruction dating back to 1960, based on the models and drawings of the Edo period but not perfectly accurate, as a panoramic observatory on the top floor was added to the project but it does not exist in the original drawings. Externally, the tower still appears very fascinating, with its forty meters high and the architecture that follows the original one. The same cannot be said of the interiors, which are completely modern and house a sort of museum on the history of the castle, with displays of armor, swords and historical documents. The top floor, which is about sixty meters above sea level, offers a beautiful view of the park, the city, and the sea of ​​Sagami Bay in the distance. A combined ticket (610¥) allows you to visit this keep and the samurai museum.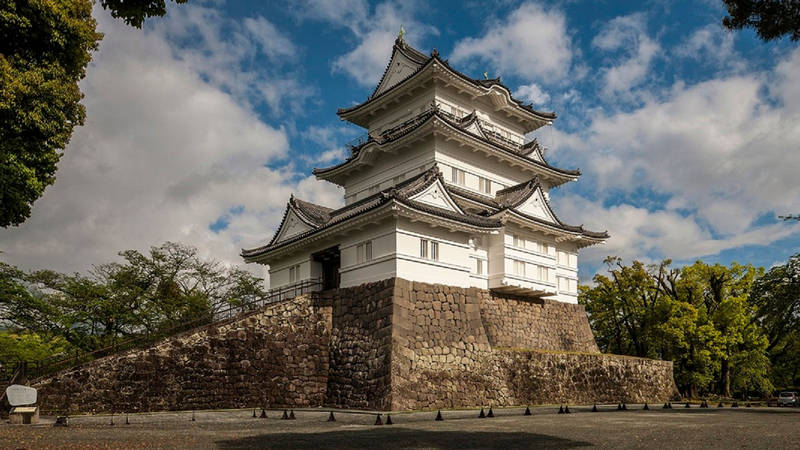 the main keep of Odawara Castle

view from the observatory of the castle (credits)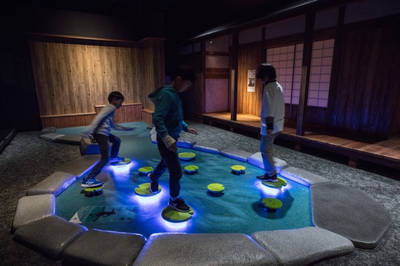 Samurai Museum
(admission 200¥, opening hours 9-17)
A small museum, opened in 2016, which exhibits different samurai armaments, such as swords and armor. Very popular with visitors is the opportunity to take a photo wearing samurai armor. A combined ticket (610¥) allows you to visit the keep and this museum.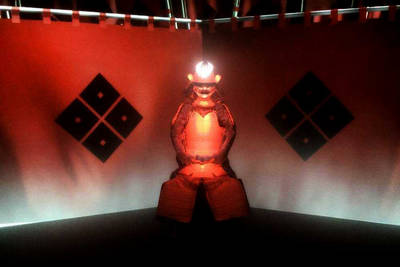 Ninja Museum
(admission 310¥, opening hours 9-17)
Another small museum, inaugurated in 2019 and mainly dedicated to children, with an obstacle course that is fun and at the same time makes you learn different aspects of ninja culture.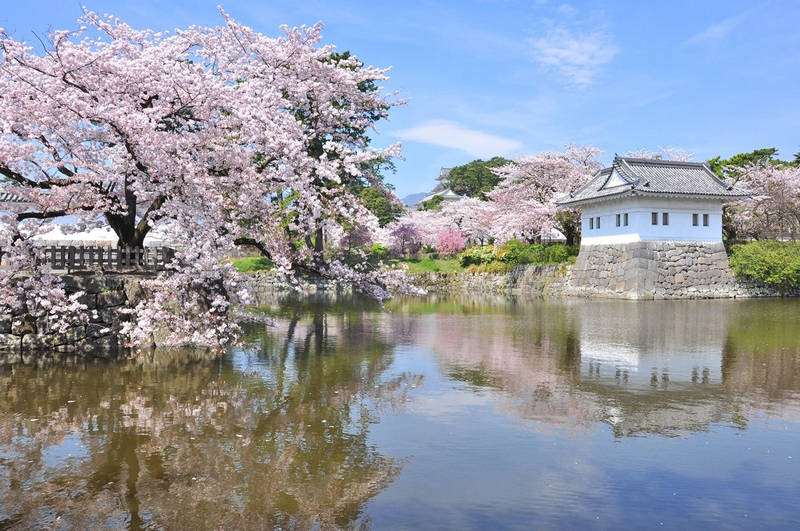 cherry blossoms at Odawara Castle Park
Where to stay in Odawara
There are not many hotels in Odawara. If you need to stay near Odawara station, the
Tipy records inn
offers traditionally furnished rooms with tatami mats and futons at generally very low prices.
Eating in Odawara
Being a city on the coast, the most popular delicacies in the city of Odawara are based on fish, and in particular the rice bowls with raw fish on top (
Odawara donburi
). Around the town's fish market you can find numerous fresh fish restaurants.
The most famous specialty of Odawara, however, is
kamaboko
, a steamed and processed fish cake that is used in various Japanese dishes (if you are interested, visit the
Suzuhiro Kamaboko Museum
). Another fish specialty is the
ika no shiokara
.
Among others, we also point out the tradition in the preparation of
umeboshi
, particular salted plums prepared from the many plum trees cultivated around Odawara. Near Odawara station you will find
Chinriu Honten
, a shop specializing in umeboshi.
How to get to Odawara
Odawara Castle Park is located about 600 meters from the East Exit of
Odawara station
, easily reachable from Tokyo in just over half an hour by high-speed train, and from the famous town of
Hakone
in fifteen minutes via a local line.
From Tokyo
Tokyo is connected to Odawara Station by two railway companies, Odakyu Railways and JR. In general, it is advisable to consider the JR only if you are a Japan Rail Pass holder and therefore you can travel for free on high-speed trains, thanks to which you can reach Odawara in just 33 minutes from Tokyo station (intermediate stops: Shinagawa and Shin-Yokohama). If you have to pay for the ticket, the
Odakyu Odawara Line
is much cheaper, and connects
Shinjuku
station in approx. 90 minutes and costs only 900¥. It is also possible to reach Odawara via several local JR lines, but generally the travel times are similar and the costs are higher.
From Hakone
Odawara is very close to the famous tourist resort of Hakone, with which it is connected via the
Hakone Tozan line
. The journey time is 15-20 minutes and it costs 320¥.
Map of Odawara, Kanagawa
Guided tours, activities and other things to do
If you are planning a trip to Japan and you want to do something more than just visiting famous places and monuments, we suggest you to use
Rakuten Travel Experiences
.
How to use Rakuten Travel Experiences
Rakuten Travel is a very useful website to
enrich your travel experience
, especially if you are going solo or it's your first time in Japan.
Because of the language barrier (and more), in Japan it is very difficult to interact with the locals and to get off the tourist track.
Thanks to Rakuten Travel you can find a lot of interesting and sometimes unique
guided tours and activities
all over Japan (and not only in Japan), that you would otherwise never be able to enjoy.
But there's more: on Rakuten Travel you can also
buy tickets
for several famous attractions, events, transportation and other useful services for tourists. Last but not least, you can
reserve a table
in hundreds of restaurants.
Some examples
Take a look at Rakuten Travel Experiences
You may also be interested in