Bandai Museum
last update: August 18, 2021
The Bandai Museum (バンダイミュージアム) is a museum dedicated to Bandai characters located in Mibu, in the Tochigi prefecture. It features exhibits on Ultraman, Gundam, Godzilla, Super Sentai, and a huge collection of toy models. For those unfamiliar with it, Bandai is a Japanese toy manufacturer famous all over the world for its plastic models depicting anime and manga characters, as well as a former video game company that merged with Namco in 2003 to create the new Bandai Namco.
Hours and fees
Admission:: 1000¥
Opening hours: 10:00-16:30
Closing days: tuesday, wednesday
Other useful information: official website
All the details about the museum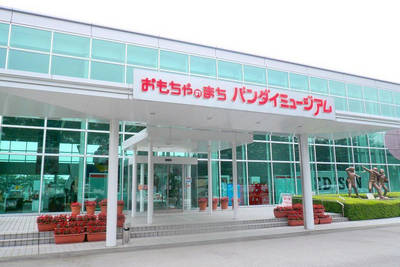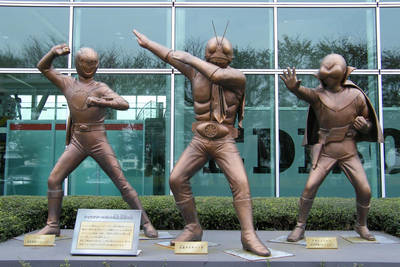 the entrance to the Bandai museum in Mibu and statues of famous characters (Kamen Rider in the center)
The museum is divided into several areas. In the main hall there is a life-size bust of
Gundam
(6 meter high), In Addition Also there is a small section dedicated to Gundam with a 1/144 scale model of the historic spaceship
White Base
and various other models belonging to all series.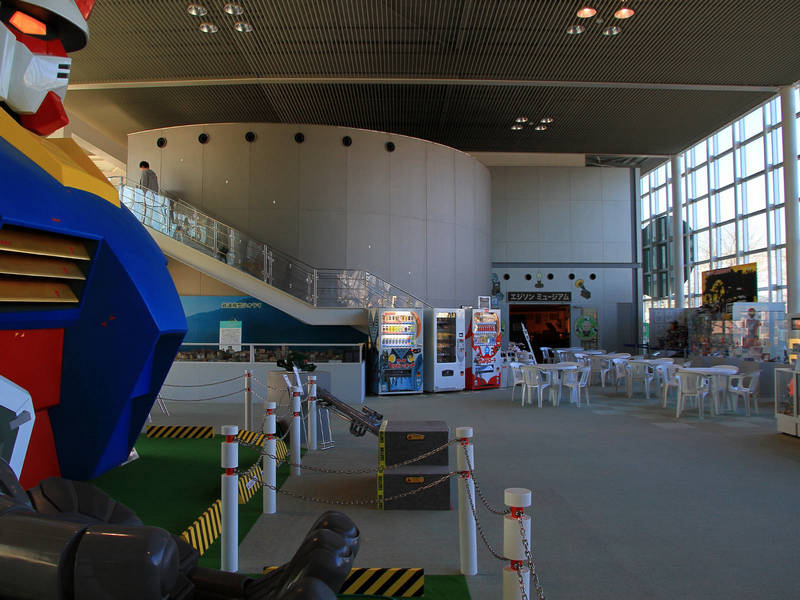 Bandai Museum's hall
Then there are sections that exhibit toys of all kinds, there is the "from the world" section (
World Toy Museum
) which exhibits about 7000 toys from all over the world (especially Europe), and the "japanese toys" section (
Japan Toy Museum
), which includes about 20,000 pieces, ranging from the Edo period until the 70s and contemporary Japan, therefore including many models, dolls, action figures and other stuff of famous robots and other popular series, as well as an overview of consoles that made the history of videogames and some unknown sold only in Japan.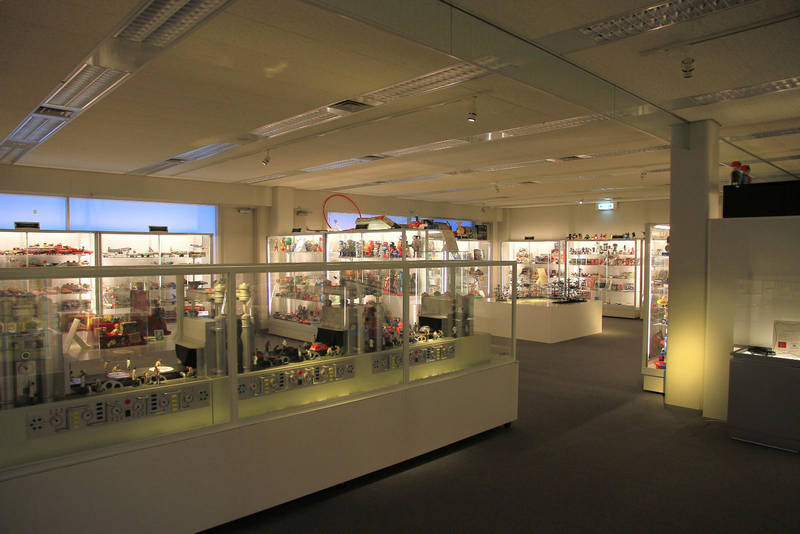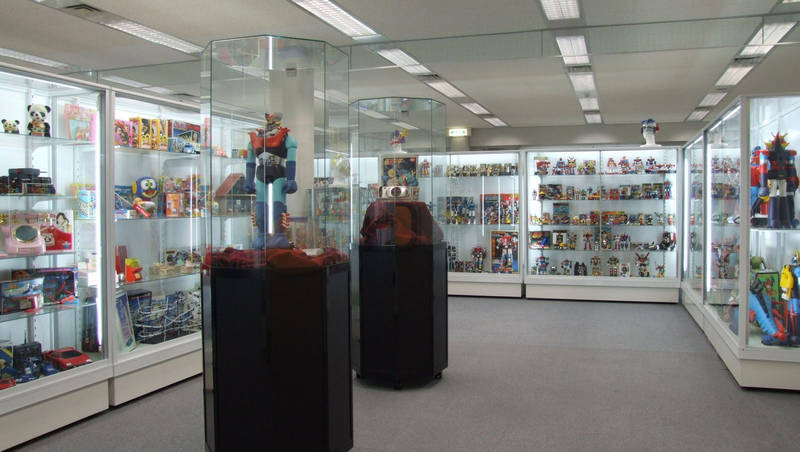 Another section, called
Edison Museum
, is dedicated to the American scientist Thomas Edison and exhibits several of his inventions.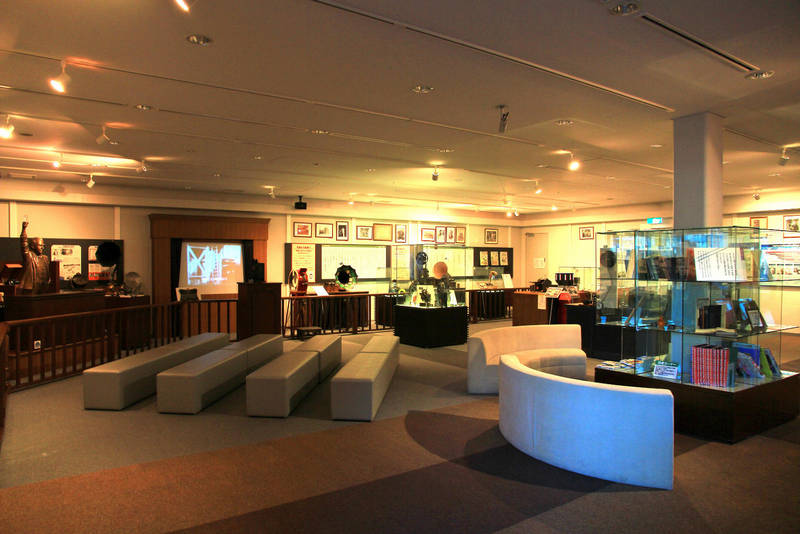 the section dedicated to Edison
Is it worth visiting the Bandai Museum in Mibu?
Sometimes Japanese companies seem to do short-sighted things. It is not known according to what criterion the leaders of Bandai closed the museum that was in Chiba (near Tokyo) and opened this new museum in such a remote place. With the boom in foreign tourists to Japan in recent years, if this same museum were located around Tokyo or Osaka it would have a much higher number of visitors.
The museum of Mibu all in all is nice, its visit is quite pleasant although it is aimed more at an audience of children (inside you will notice mostly families), but anyway a lover of these things or even just a sympathizer will appreciate the visit. However, one wonders if it is worth wasting at least half a day and at least 4000¥ for the admission fee and transportation from Tokyo.
Unless you are a collector of toys and action figures, and even more so if this is your first trip to Japan, our final sentence is that it is not worth wasting more than half a day to visit this museum.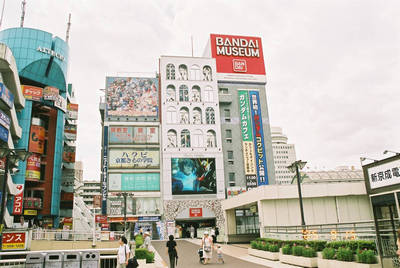 A curiosity about the old Bandai Museum
The Bandai Museum was initially opened on July 19, 2003 in a location much closer to Tokyo, near
Matsudo Station
in Chiba. On 31 August 2006 that museum (photo on the side) was permanently closed. The new museum is not a copy of the one in Chiba (it was not a transfer), and in any case the Mibu museum is organized in a completely different way. Matsudo's Bandai Museum has somehow been lost forever.
How to get to the Bandai Museum in Mibu
With the Tobu Railways lines
The closest station to the museum is
Omochanomachi station
, served by a line of the Tobu Railways, the
Utsunomiya Line
. Taking this line from Tokyo is not easy. First you need to go to the Tobu station in Asakusa. From there, you can choose between two options:
A limited express train to Tochigi station, where you can change to the Utsunomiya Line for Omochanomachi (in total 2370¥, 100 minutes).
Take the local trains of the Tobu railways, paying attention to any need for train changes depending on the timetable (in total 1220¥, 130-140 minutes).
Once you arrive at Omochanomachi station, the museum is 800 meters away, take the east exit of the station and go straight for about 10 minutes.
With JR (Japan Railways)
The closest JR station to the Bandai Museum is
Ishibashi station
, which however is located 5 km from the Bandai Museum. Reaching this station is very cost-effective in terms of time, in fact you can reach it in about 60 minutes from Ueno station by taking a part of the journey by shinkansen (up to Oyama or up to Utsunomiya) and only the last 10-15 minutes with a local line (JR Shonan-Shinjuku Line or JR Ueno-Tokyo Line). If you have the Japan Rail Pass you could also consider this option, since you don't pay the train and you will only have to pay for the taxi (1000-1500 & yen;), or, if you feel like walking for about 1 hour, you can get to the museum practically for free. If you don't have a Japan Rail Pass it doesn't make sense under any circumstances, just take the Tobu lines.
Map of Bandai Museum, Mibu
Guided tours, activities and other things to do
If you are planning a trip to Japan and you want to do something more than just visiting famous places and monuments, we suggest you to use
Rakuten Travel Experiences
.
How to use Rakuten Travel Experiences
Rakuten Travel is a very useful website to
enrich your travel experience
, especially if you are going solo or it's your first time in Japan.
Because of the language barrier (and more), in Japan it is very difficult to interact with the locals and to get off the tourist track.
Thanks to Rakuten Travel you can find a lot of interesting and sometimes unique
guided tours and activities
all over Japan (and not only in Japan), that you would otherwise never be able to enjoy.
But there's more: on Rakuten Travel you can also
buy tickets
for several famous attractions, events, transportation and other useful services for tourists. Last but not least, you can
reserve a table
in hundreds of restaurants.
Some examples
Take a look at Rakuten Travel Experiences
You may also be interested in