Tonkatsu Wako
Tonkatsu Wako is a chain of restaurants with branches all over Japan, lots in Tokyo.
lunch at a Tonkatsu Wako in Odaiba, Tokyo
The specialty of these restaurants, as the name suggests, is the
tonkatsu
, that is a kind of breaded and fried cutlet of pork, cut rather thick and usually served with cabbage and miso soup.
It is one of the most popular in Japan for this dish, although on the menu you can also find something else, always breaded and fried, like chicken or shrimps.
Once you sit, they immediately bring you a cup of green tea and a towelette to clean your hands, and many restaurants also have menus in English. However, If they don't have them, the Japanese menus are with illustrations, and outside the restaurant usually there are also the reproductions of dishes in wax, therefore
ordering is not a problem
.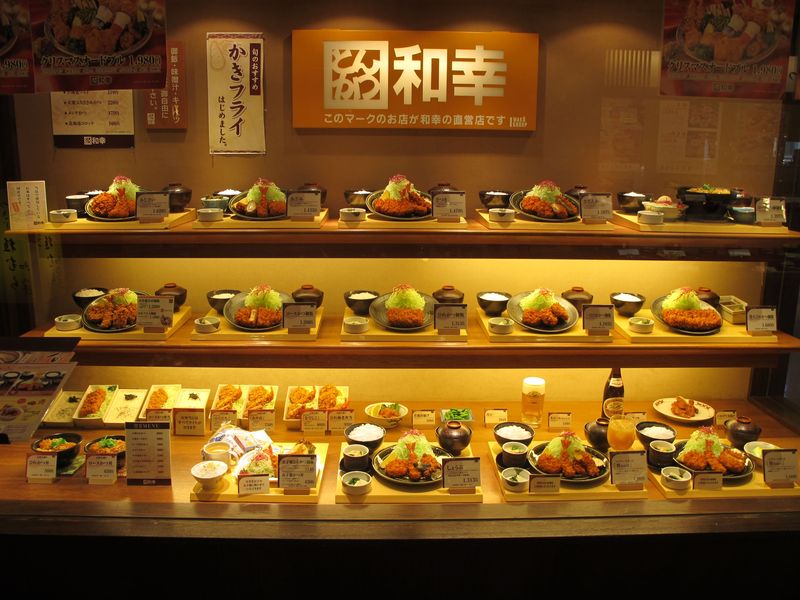 showcase with wax replicas of dishes out of a Tonkatsu Wako restaurant
The tonkatsu, by tradition, is served with a mound of raw thinly sliced cabbage.
In addition to the main course, the basic "set" includes a bowl of rice, a bowl of miso soup, and a small plate with pickles.
If you want, you can ask for more cabbage, rice and miso soup without any extra charge.
Menu and prices
I start by saying that the menu is not the same in all branches, some restaurants in more central areas have a few dishes up to 100-200 yen more expensive, and some restaurants may also have some particular dish that can't be found in other restaurants.
ARather than writing about the menu, I directly post here a picture of a standard menu (taken in Tonkatsu Wako inside the mall Decks Tokyo Beach in
Odaiba
), and another pic of a japanese menu.
Where to find the Tonkatsu Wako restaurants
At
this link
you can find the full list of 263 Tonkatsu Wako restaurants scattered around Japan, with addresses and maps.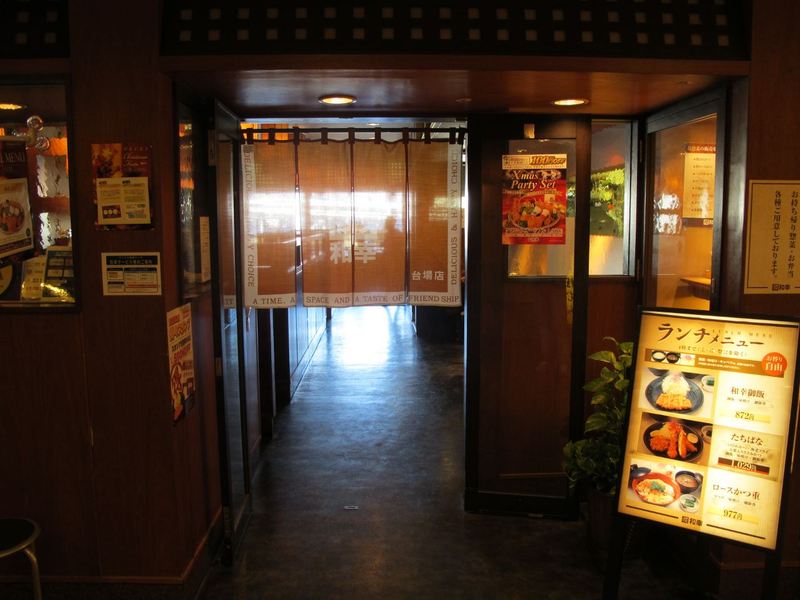 Guided tours, activities and other things to do
If you are planning a trip to Japan and you want to do something more than just visiting famous places and monuments, we suggest you to use
Rakuten Travel Experiences
.
How to use Rakuten Travel Experiences
Rakuten Travel is a very useful website to
enrich your travel experience
, especially if you are going solo or it's your first time in Japan.
Because of the language barrier (and more), in Japan it is very difficult to interact with the locals and to get off the tourist track.
Thanks to Rakuten Travel you can find a lot of interesting and sometimes unique
guided tours and activities
all over Japan (and not only in Japan), that you would otherwise never be able to enjoy.
But there's more: on Rakuten Travel you can also
buy tickets
for several famous attractions, events, transportation and other useful services for tourists. Last but not least, you can
reserve a table
in hundreds of restaurants.
Some examples
Take a look at Rakuten Travel Experiences
You may also be interested in