Bonsai
A bonsai (盆栽) is a tree grown in a pot, meticulously cared for to make it grow with the desired shapes and sizes and to obtain an aesthetic effect that is pleasing to the eye. In Japan, as well as in the rest of the world where this practice has now spread, the cultivation and care of bonsai is considered a real art. All cultivation techniques are based on respecting the functional balance of the plant. Bonsai are alive and healthy, they are small trees and plants that, despite their small size, express all the energy contained in a large plant.
Historical background
Although people usually link bonsai to Japan, the origin of the bonsai technique is not in Japan, but in China. The oldest archaeological evidence of a bonsai was found by the archaeologists in a mural painting representing an embryonic form of bonsai inside a tomb of the Han dynasty, dating back to 250/220 BC, in the Hebei province. Over the centuries, therefore, techniques of artistic representation of trees, other plants and miniature landscapes will develop in China, influenced by the philosophies of Confucianism, Taoism and Buddhism, which takes the name of
penjing
. The first works that can be defined as such date back to the Tang Dynasty, which developed from 618 to 907 AD. A mural depiction found in the tomb of Prince Zhang Huai of the first Tang Dynasty dates back to this period, in which a maid of honor is clearly depicted holding a potted landscape in her hands. The tomb dates back to 706 AD. C. and is located in Shanxi province. Meanwhile, starting in the 6th century, the staff of the imperial embassy and many Japanese Buddhist students began to visit China and return home, bringing with them new objects and ideas, probably including these early forms of penjing. The first historical testimony of a bonsai in Japan dates back to the scroll of the Saigyo Monogatari Emaki of 1195. In Japan the art of bonsai will evolve on its own, becoming an art deeply linked to Zen philosophy. In addition to the monasteries, the bonsai began to spread in Japan also among the aristocracy, owning a bonsai to be able to exhibit was in fact a reason of great prestige. During the Universal Exposition of 1878 in Paris and of 1910 in London, bonsai were "unveiled" from Japan to the Western world. The promotion of bonsai art continued after World War II, during the 1964 Tokyo Olympics and the 1970 Osaka Expo, and today they are now known all over the world.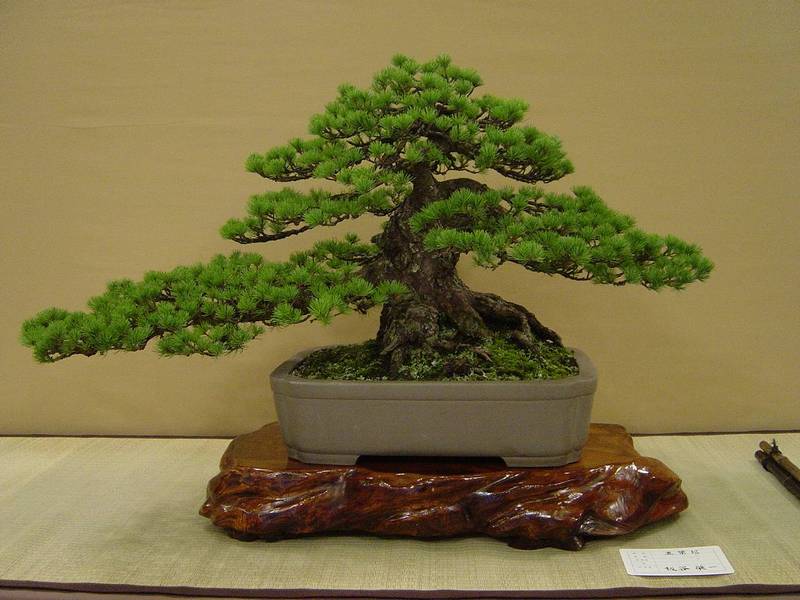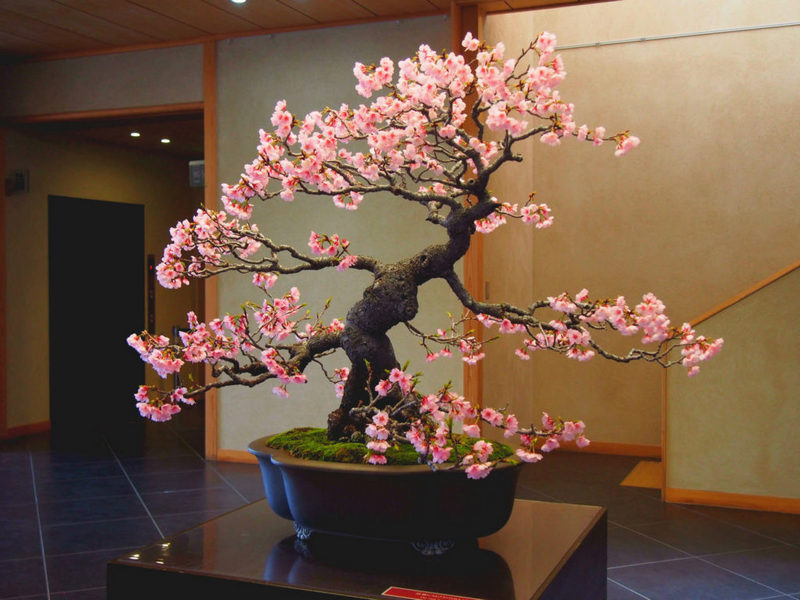 Where to go in Japan to see bonsai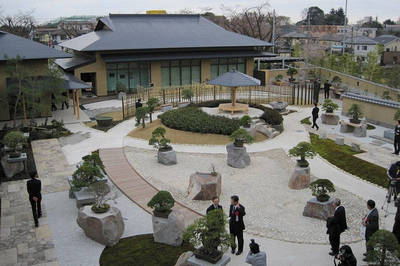 Omiya Bonsai Village and Bonsai Museum, Saitama
Ōmiya Bonsai Village is located in Saitama, a large city within the Tokyo metropolitan area. Given the proximity to the capital, it is a very easy place to visit in Japan if you are a bonsai enthusiast. The name of the neighborhood derives from the fact that, starting from 1925, numerous bonsai nurseries have moved to the area, although today they have decreased compared to a few years ago. Here you will also find a bonsai museum (Ōmiya Bonsai Art Museum), and every year, from 3 to 5 May, the Ōmiya Bonsai Festival takes place, an event during which the streets of the district are filled with bonsai growers from all over Japan. For more information check our Saitama Travel Guide.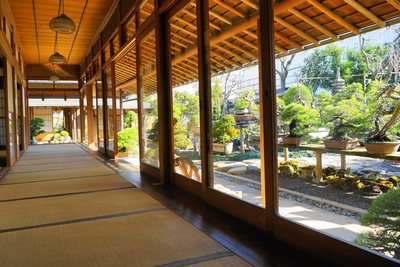 Shunkaen Bonsai Museum, Tokyo
A bonsai museum located in the Edogawa district of Tokyo. It was founded in 2002 by Kunio Kobayashi, one of the most famous bonsai artists still alive today. The museum houses about a thousand examples of bonsai, partly in a garden outside and partly inside a house. One of the most famous bonsai in the collection is about a thousand years old. The museum is very popular with foreign tourists who are passionate about bonsai, who come to visit this place from all over the world. For those who want to approach this art form for the first time, the museum also organizes short introductory lessons lasting one hour (more information).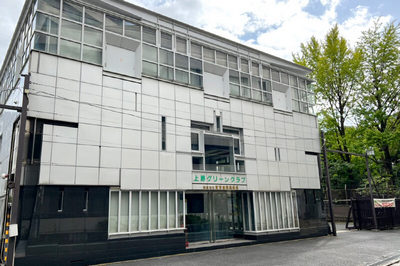 Ueno Green Club, Tokyo
In the center of Tokyo, next to the famous Ueno Park, there are the headquarters of the Bonsai Growers Cooperative. The building houses an events area where bonsai exhibitions are often organized throughout the year (official website's schedule), as well as a permanent shop where you can buy a wide range of bonsai, wild herbs and flowers.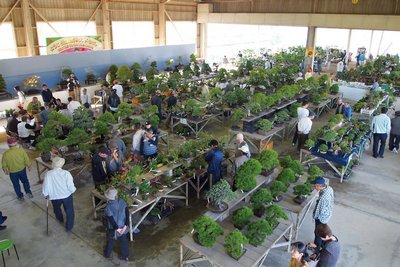 Kinashi Bonsai Centre, Takamatsu
The small Kinashi district in Takamatsu city on Shikoku Island is home to around 270 bonsai nurseries that alone produce 80% of the country's bonsai pines. In addition to visiting the individual nurseries, there is no shortage of events dedicated to bonsai in this area: every 5th, 15th and 25th of the month there are small market exhibitions, while twice a year, on March 15th and November 15th, a large bonsai market takes place. Finally, an annual bonsai festival is held at the Ueki Bonsai Center at the end of October.
Events in Japan
Throughout most of the year you can find various fairs dedicated to bonsai in various locations in Japan. For a constantly updated calendar we advise you to consult the excellent
Bonsai Empire
.
Guided tours, activities and other things to do
If you are planning a trip to Japan and you want to do something more than just visiting famous places and monuments, we suggest you to use
Rakuten Travel Experiences
.
How to use Rakuten Travel Experiences
Rakuten Travel is a very useful website to
enrich your travel experience
, especially if you are going solo or it's your first time in Japan.
Because of the language barrier (and more), in Japan it is very difficult to interact with the locals and to get off the tourist track.
Thanks to Rakuten Travel you can find a lot of interesting and sometimes unique
guided tours and activities
all over Japan (and not only in Japan), that you would otherwise never be able to enjoy.
But there's more: on Rakuten Travel you can also
buy tickets
for several famous attractions, events, transportation and other useful services for tourists. Last but not least, you can
reserve a table
in hundreds of restaurants.
Some examples
Take a look at Rakuten Travel Experiences
You may also be interested in