Coin lockers
Coin lockers (コインロッカー, koinrokkā) are simple lockers, of different sizes, where you can temporarily store your luggage or other personal effects, paying a certain amount. This is nothing out of the ordinary, in fact this type of locker exists all over the world. The peculiarity, however, is that coin lockers in Japan are found practically everywhere, cost little and are easily usable at any time. They are therefore a great convenience for anyone traveling to Japan.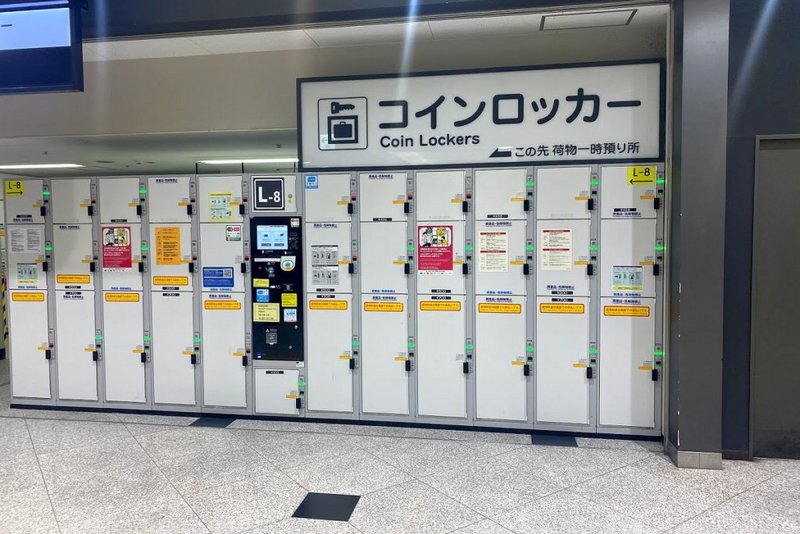 Where to find coin lockers in Japan
They are found practically everywhere, particularly in train stations, but also in airports, shopping centers, at the entrance to many tourist attractions (such as museums and theme parks) and even in some public parks or on the street.
How to use a coin locker
Coin lockers are very simple to use. You will find two types:
Electronic coin lockers, nowadays very popular especially in Tokyo and in the larger stations. At first glance they may seem unintuitive, but they are actually very easy to use. Unavailable lockers will have a red light, free lockers a green light. Using a touchscreen, you can select the locker number you want to use. After putting your stuff in the chosen locker and closing the door by hand, you can also lock the locker via the touchscreen. Before closing the locker you will obviously have to pay. You can pay either in cash or with the Suica, Pasmo and similar prepaid cards. It is always possible to change the language to English, Chinese and Korean and the touchscreen shows clear and precise instructions.
The classic coin lockers, with key. Super intuitive, you insert the required coins (usually in pieces of 100¥) and you can then close the locker by turning the key and taking it with you. Upon your return, if you are up to date with your payments you can open, take your stuff and leave, otherwise you will have to enter the required amount first before you can unlock the locker. Generally in the same room you will find a machine to change larger bills and coins into 100¥ coins.
How the rates work, how much does a coin locker cost
The price of a coin locker varies depending on the size. Generally it takes 300-400¥ for small coin lockers, 500-600¥ for medium coin lockers, and 700-800¥ for large coin lockers. The required amount must be paid in order to close the locker. The amount paid will allow you to keep the locker closed with your personal items inside until you return to open the coin locker. Once opened, even after just one minute, it will be necessary to pay the requested amount again in order to close the door.
In any case, however, the rate expires at midnight on the same day
.
To better understand the concept, let's take a concrete example: let's assume that at 5 pm you put a bag inside a small coin locker, inserting 300¥. If you have forgotten something important in your bag and go back to pick it up, after you open the door, to close it again you will necessarily have to pay the 300¥ required again. If you come to collect your backpack before midnight you can easily open the door, take your stuff and leave. If, on the other hand, you return after midnight, since it's a new day you will not be able to reopen the door until after paying the requested rate again.
Some things to watch out for about coin lockers
Don't forget your stuff too long inside. If you do not reopen the locker for a certain number of consecutive days, generally 3 days, the contents are emptied by the staff in charge.
There is almost always a small free coin locker inside a station, as there are so many of them. However, the same cannot be said for large coin lockers, those generally used by tourists to store large luggage (those that go into the hold by plane, so to speak). Especially in very busy periods, if you need a large coin locker in a certain place it is good to go very early in the morning because there is a risk that they are all full.
In huge stations like Shinjuku, Tokyo Station or Kyoto Station, there are literally thousands of coin lockers scattered in many different areas. Always pay attention to the exact place where the locker you put your stuff is, because if you are not familiar with the station in question you may have difficulty finding your coin locker later in the day.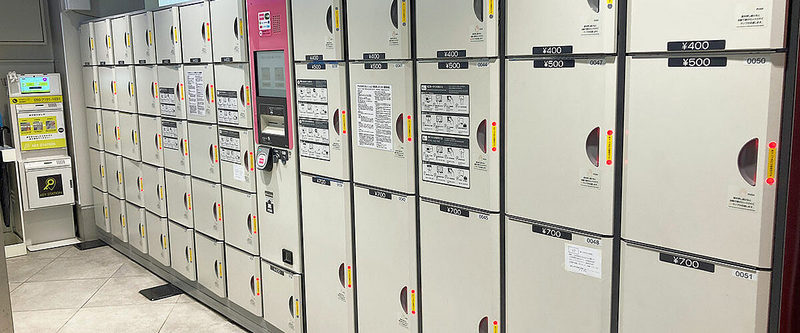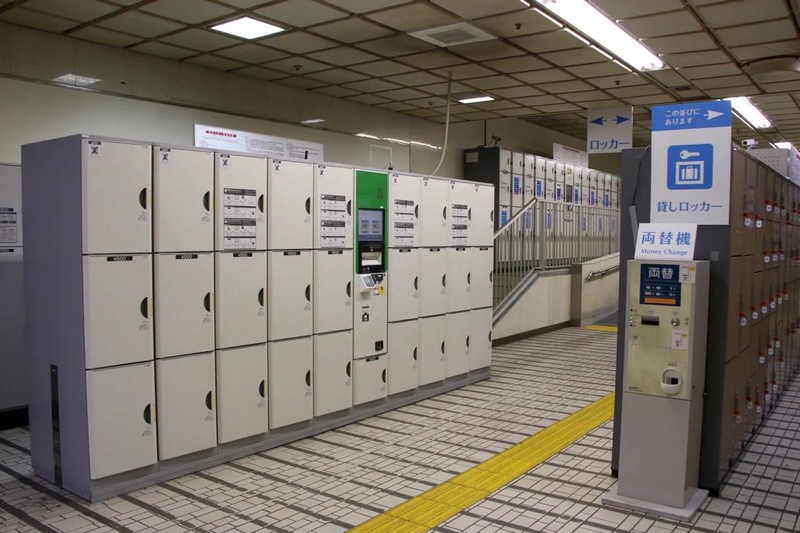 Guided tours, activities and other things to do
If you are planning a trip to Japan and you want to do something more than just visiting famous places and monuments, we suggest you to use
Rakuten Travel Experiences
.
How to use Rakuten Travel Experiences
Rakuten Travel is a very useful website to
enrich your travel experience
, especially if you are going solo or it's your first time in Japan.
Because of the language barrier (and more), in Japan it is very difficult to interact with the locals and to get off the tourist track.
Thanks to Rakuten Travel you can find a lot of interesting and sometimes unique
guided tours and activities
all over Japan (and not only in Japan), that you would otherwise never be able to enjoy.
But there's more: on Rakuten Travel you can also
buy tickets
for several famous attractions, events, transportation and other useful services for tourists. Last but not least, you can
reserve a table
in hundreds of restaurants.
Some examples
Take a look at Rakuten Travel Experiences
You may also be interested in