Sasuke Inari shrine (jinja), Kamakura
&lt&lt Back to the guide of Kamakura
The Sasuke Inari is a shrine dedicated to the shinto kami (deity) Inari Ōkami. Among all sacred sites of Kamakura it is not really famous (not all guides mention it), I have dedicated it a page because I really liked its "location" and also because I have several photos to insert.
It was founded in 1195 by Minamoto Yoritomo (the first shogun of the
Kamakura shogunate
).
According the legend, it was a tribute of Yoritomo, immediately after becoming shogun, to an elderly man who appeared in a dream and that told him how to act to defeat his enemies.
It is said that this old man of the dream was from the Kakurezato (hidden village) of Kamakura, a hardly accessible home of a group of people "predecessors" of ninjas, which was located near the current location of the Sasuke Inari. According to other legends, the old man of the dream was instead just the Inari god to whom the shrine is dedicated.
You reach the main building of the sanctuary after a long flight of steps (about 100 m long) passing under many torii (sacred gates), just like in the famous
Fushimi Inari
in Kyoto.
Very particular is instead the location, the shrine is in fact built on a hill, surrounded by vegetation, and scattered here and there along the paths of the shrine you can find altars and other small but fascinating religious buildings. Around the temple you might meet some wild squirrel.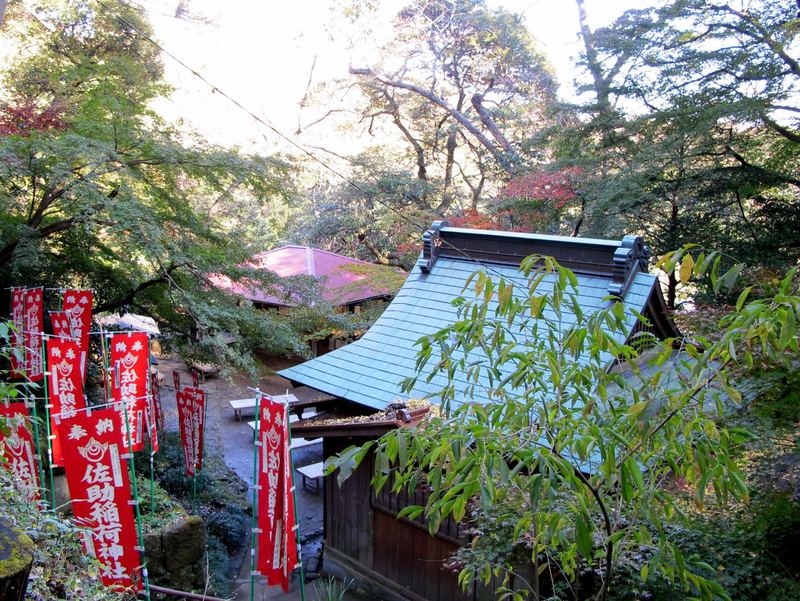 In particular, there are hundreds of statues of varying sizes, representing foxes, called
kitsune
in japanese, that are considered sacred in Shinto tradition as "messengers" of the kami Inari Ōkami.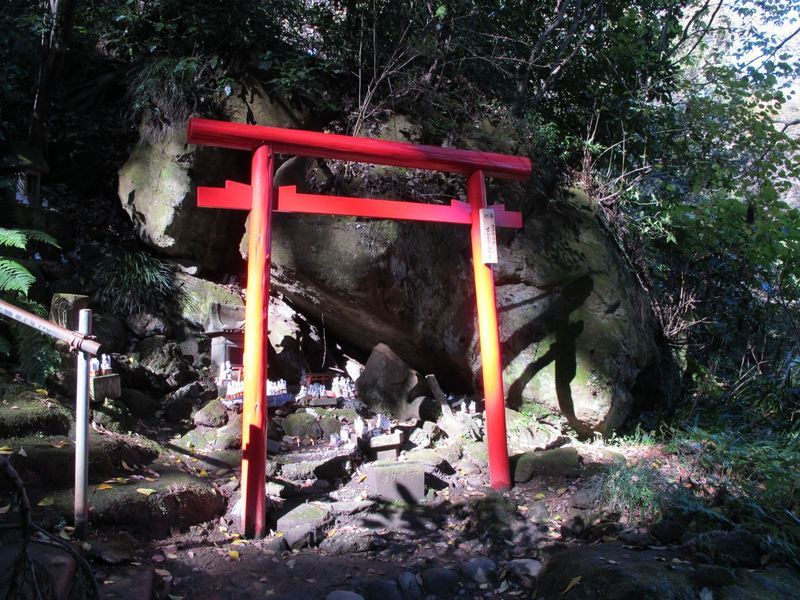 a short video filmed wandering around the Sasuke Inari
How to get to the Sasuke Inari Jinja and map
This shrine can be reached only on foot (or by taxi), it is located about 1,5 km west of
Kamakura station
.
Guided tours, activities and other things to do
If you are planning a trip to Japan and you want to do something more than just visiting famous places and monuments, we suggest you to use
Govoyagin
.
How to use Govoyagin
Govoyagin is a very useful website to
enrich your travel experience
, especially if you are going solo or it's your first time in Japan.
Because of the language barrier (and more), in Japan it is very difficult to interact with the locals and to get off the tourist track.
Thanks to Govoyagin you can find a lot of interesting and sometimes unique
guided tours and activities
all over Japan (and not only in Japan), that you would otherwise never be able to enjoy.
But there's more: on Govoyagin you can also
buy tickets
for several famous attractions, events, transportation and other useful services for tourists. Last but not least, you can
reserve a table
in hundreds of restaurants.
Some examples
Take a look at Govoyagin
You may also be interested in