Bonsai
Bonsai district in Japan
A bonsai (盆栽) is a tree grown in a pot, whose care and ability to make the desired shape and size has become a real art.
Although people usually link bonsai to Japan, the origin of bonsai technique is not in Japan, but in China, where the first traces date back to the Han Dynasty (206 BC-210 AD).
The bonsai arrives in Japan many centuries later, around the eleventh or twelfth century by Buddhist monks. In Japan, the art of bonsai will evolve, becoming an art of thinking and meditation deeply related to Zen philosophy. In addition to the monasteries, the bonsai in Japan also began to spread among the aristocracy, owning a bonsai to be exhibited was in fact a source of great prestige.
During the Universal Exhibition of 1878 in Paris and 1910 in London, bonsai were "revealed" to the Western world by Japan, and today they are now spread all over the world.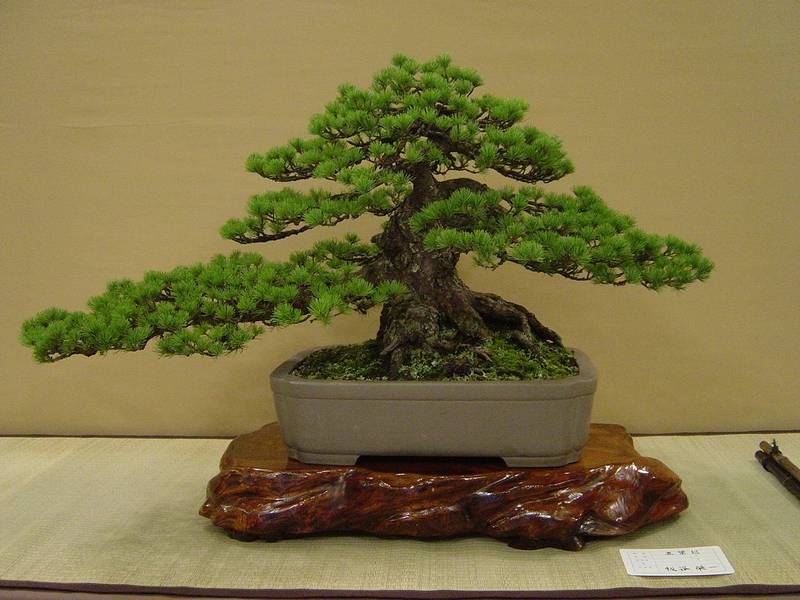 Bonsai district in Japan
In
Saitama
, a big city just a few minutes by train from Tokyo, specifically in the neighborhood of
Omiya
, there is a district where there are many important bonsai nurseries and even a museum that displays many examples of wonderful bonsai. You can find more information in the
Saitama travel guide
.
Guided tours, activities and other things to do
If you are planning a trip to Japan and you want to add something special besides the visit of the different monuments and famous places, we suggest you to use the site
Govoyagin
. This is a very useful site to enrich your travel experience, especially if you are going solo or it's your first time in Japan and, for language barriers and more, and you will not have many opportunities to interact with the locals and to enjoy something different from the famous places marked in the tourist guides.
What Govoyagin is
Govoyagin is a website where you can find many particular activities all over Japan (and not only in Japan).
You can buy tickets online for some famous attractions, but also book tours and really special experiences with locals ready to guide you and take you to places outside the tourist circuits that you would hardly ever find by yourself. Last but not least, you can reserve a table in hundreds of restaurants.
Some examples
On Govoyagin you can buy tickets in advance to visit the
Tokyo Tower
or the
Tokyo Sky Tree
, but also book guided tours of
Kyoto temples accompanied by a samurai
, or to go around the streets of Osaka
on a go-kart dressed as Super Mario
, or even play videogames
against an unbeatable Japanese otaku at his place
.
Last but not least, if you need to reserve your table in some restaurants, such as the legendary
3-star Michelin
, also in this case you can find this kind of service for sale on Govoyagin.
Take a look at Govoyagin
You may also be interested in