Kyushu region
The region of Kyushu is not only one of the eight regions of Japan, but it is also one of the four main islands of the Japanese archipelago, the southernmost one excluding the islands of Okinawa. It is the third-largest and second most inhabited island.
Since its coastline is the closest one to much of Asia and the world, in particular China, Kyushu has been since ancient times a landing place for the majority of those who wanted to reach the Japanese archipelago by sea, the only possible way for thousands of years before the invention of the airplane.
Fukuoka
is the largest city in the region, other famous cities are
Kumamoto
,
Kagoshima
,
Nagasaki
.
Beppu
a popular spa town boasting the japanese record of daily production of thermal water
Kagoshima
one of the southernmost cities in the Japanese archipelago, famous for the volcanic island that is located in front of it, Sakurajima
Kumamoto
in this city, once the site of important historical events, is located one of the most beautiful castles of the country
Mount Aso
Mount Aso is an active volcano, the highest in Japan and with one of the most extensive calderas in the world
Sakurajima
famous active volcano on the island located in front of the city of Kagoshima
Online soon:
Nagasaki
one of only two cities in the world to have been hit by an atomic bomb, one of Japan's most important ports of past centuries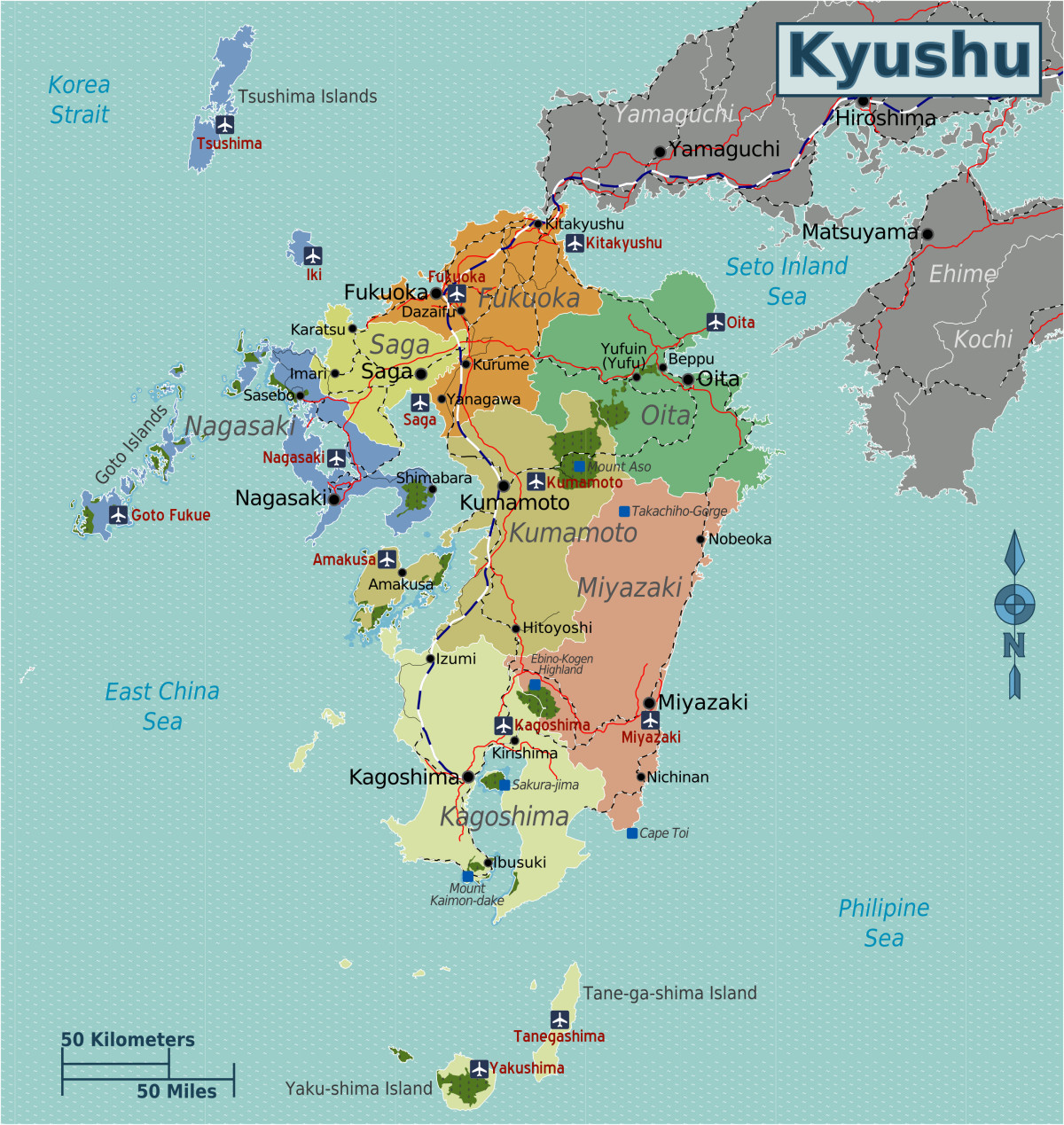 You may also be interested in