Tohoku region
The Tohoku region includes six prefectures in the north of Japan's largest island, Honshu. Further north there is only Hokkaido.
This region has in Japan the reputation of being a remote, rural place, rich in scenic landscapes, and very cold and snowy in winter. It is characterized by countryside, rice crops, mountains, lakes and thermal springs. The only big city is
Sendai
.
Akita
one of the northernmost cities of the island of Honshu, a small capital of one of the most rural areas of Japan
Aomori
the last city in the extreme north of the island of Honshu, in front of Hokkaido, famous for the Nebuta Matsuri and one of the oldest archaeological sites in the country
Koriyama
a medium-sized city with a vibrant cultural life but definitely not popular among tourists, which makes it very interesting
Sendai
the largest city in the region and the only real big city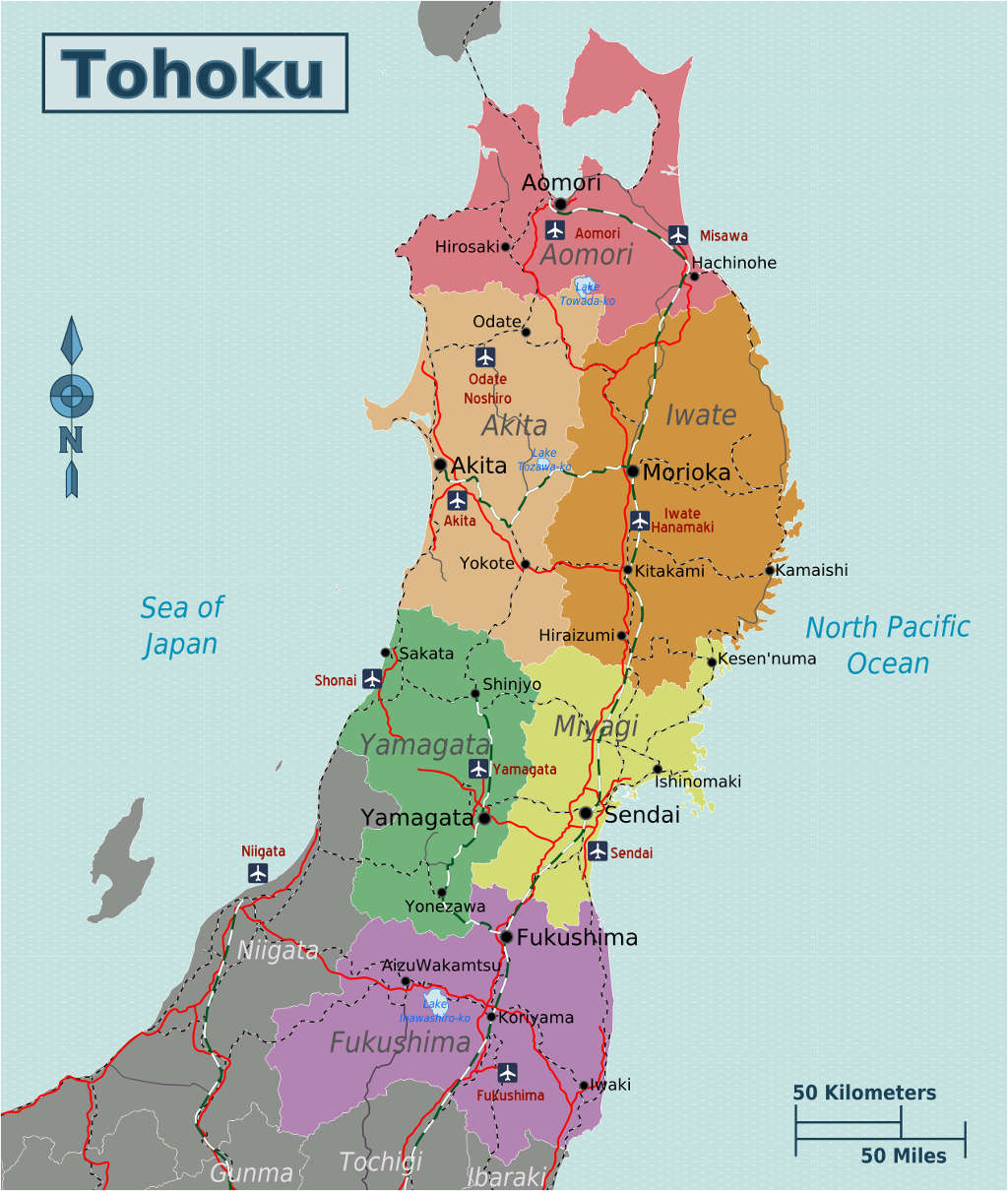 Guided tours, activities and other things to do
If you are planning a trip to Japan and you want to add something special besides the visit of the different monuments and famous places, we suggest you to use the site
Govoyagin
. This is a very useful site to enrich your travel experience, especially if you are going solo or it's your first time in Japan and, for language barriers and more, and you will not have many opportunities to interact with the locals and to enjoy something different from the famous places marked in the tourist guides.
What Govoyagin is
Govoyagin is a website where you can find many particular activities all over Japan (and not only in Japan).
You can buy tickets online for some famous attractions, but also book tours and really special experiences with locals ready to guide you and take you to places outside the tourist circuits that you would hardly ever find by yourself. Last but not least, you can reserve a table in hundreds of restaurants.
Some examples
On Govoyagin you can buy tickets in advance to visit the
Tokyo Tower
or the
Tokyo Sky Tree
, but also book guided tours of
Kyoto temples accompanied by a samurai
, or to go around the streets of Osaka
on a go-kart dressed as Super Mario
, or even play videogames
against an unbeatable Japanese otaku at his place
.
Last but not least, if you need to reserve your table in some restaurants, such as the legendary
3-star Michelin
, also in this case you can find this kind of service for sale on Govoyagin.
Take a look at Govoyagin
You may also be interested in