Restaurants in Japan
Coco Ichibanya
the most popular chain of curry rice restaurants in Japan
Ichiran ramen
Chain of restaurants originally from Fukuoka but spread all over Japan of tonkotsu ramen, in a particular and unique atmosphere
Rakeru
Restaurant chain with a special decor, a very nice place where to eat omurice (omelette stuffed with rice)
Tenya Tempura
Chain of restaurants serving tempura with rice, soba or udon, famous for its low prices and good quality
Tonkatsu Wako
The most popular tonkatsu (pork cutlet) chain of restaurants in Japan
[....this list will be expanded soon....]
The most popular type of restaurants all over Japan and in my opinion, the more fascinating, is that of the restaurants specializing in a particular dish, including in their menus mainly a same dish prepared in several ways or sometimes just a dish.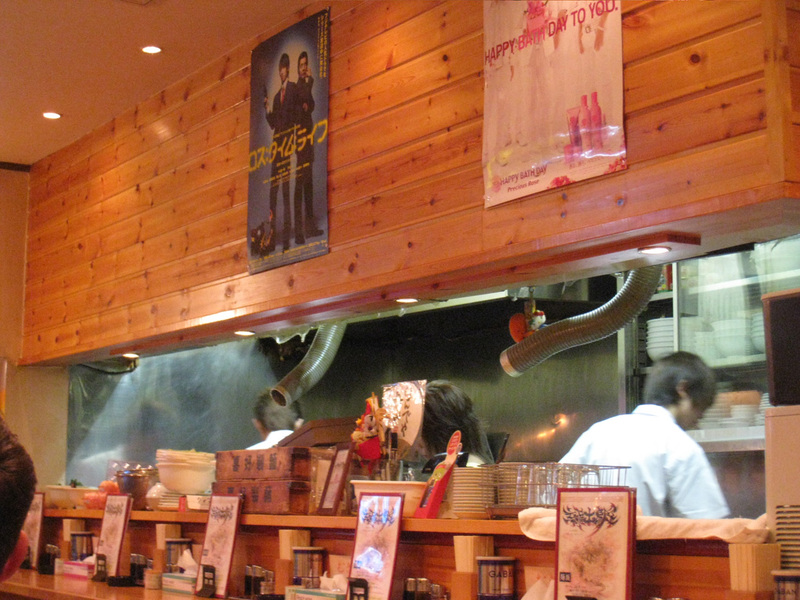 a ramen restaurant
In this type of places you often sit at the counter with chefs cooking in front of you (but not always, there are also restaurants with tables and chairs).
Once seated they immediately bring you some water and some also a cup of green tea. Especially at lunch many of these restaurants offer some "sets" at reasonable prices that include in addition to the main dish also some side dishes like a bowl of rice, miso soup, salad or vegetables.
In the event that there is a queue of people waiting to sit, It is good practice to get up without losing too much time after you finish to eat.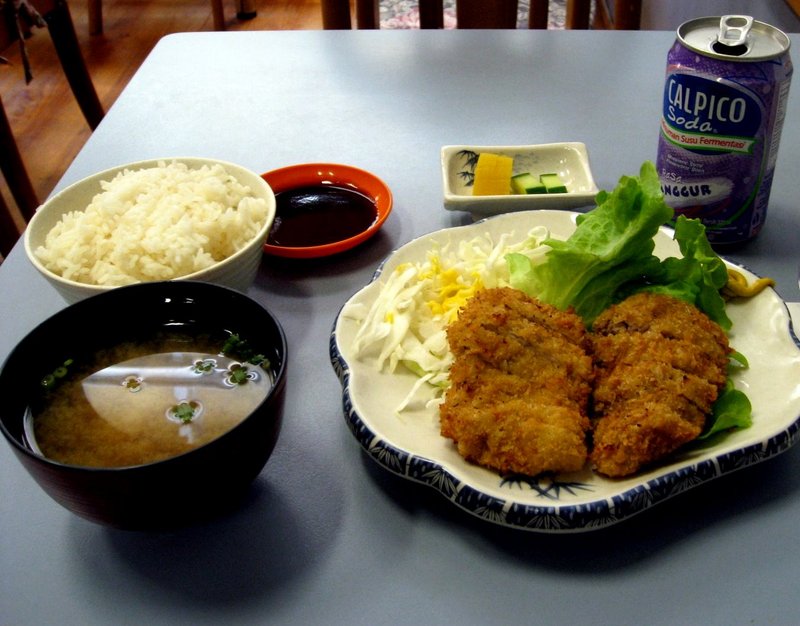 a set including rice, miso soup and picked vegetables in a restaurant of tonkatsu
The most diffused are the restaurants of ramen, soba, udon, curry rice (cheap dishes), restaurants of tenpura, yakitori, tonkatsu, donburi, okonomiyaki, monjayaki, sushi.
As regards sushi, a very popular type of restaurants are the
kaiten sushi
, often known in Japan as cheap sushi restaurants, even 100 yen per plate, where plates run on a conveyor belt. Customers sit all around this conveyor belt, beyond which there are cooks who prepare and put sushi on the belt. At the end you count the plates you have eaten (they are sometimes divided by color depending on the price) and pay the bill. These are the cheapest places where to eat sushi in Japan (excluding supermarkets), Therefore the quality is not the best of course, but they are still a great place for sushi lovers where bingeing without spending too much.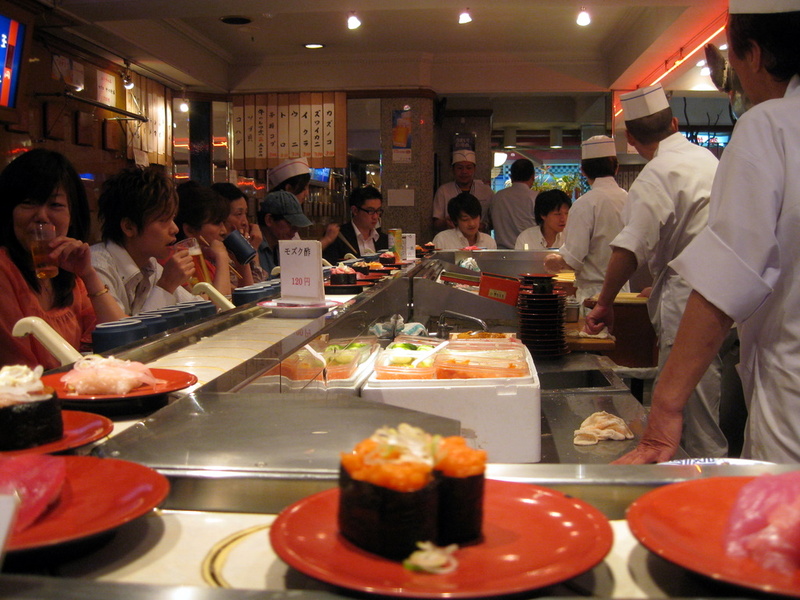 a kaiten sushi in Osaka