Breakfast in Japan
The traditional Japanese breakfast is very similar to a lunch. Besides the inevitable rice can include many things like miso soup, tofu, seaweed, vegetables (often seasoned with vinegar), raw or smoked fish, other.
Honestly I do not appreciate at all eating that kind of food just woke up, and I tried just once while staying in a ryokan, it cost me 1000 yen.
According to some surveys, the Japanese who eat "English" or "Italian" breakfast are more and more, especially among young people. Very characteristic is instead to have breakfast at 6 am with very fresh sushi in the area of the
Tsukiji fish market
.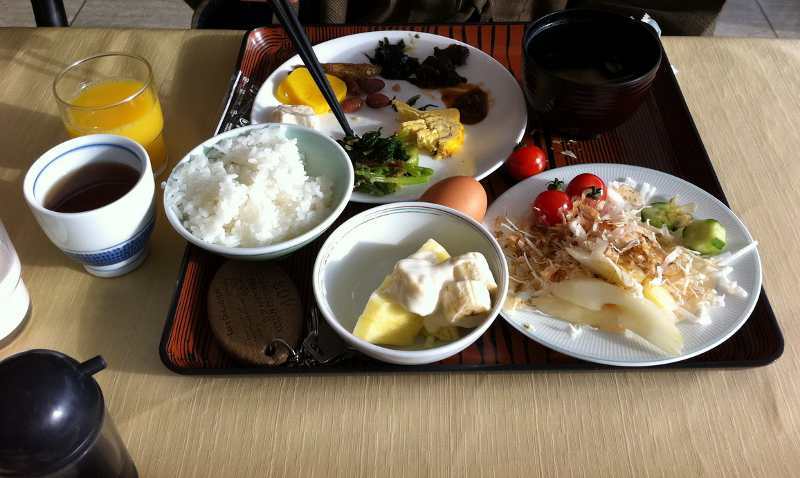 a traditional Japanese breakfast
Some ryokans and all hotels obviously serve also western breakfast, although it is rarely included in the price, you have to pay it separately.
For a good cappuccino and croissant or brioche, or anyway for a "sweet" breakfast I recommend some western chain, for example
Segafredo
or
Starbucks
, there are a lot in big cities.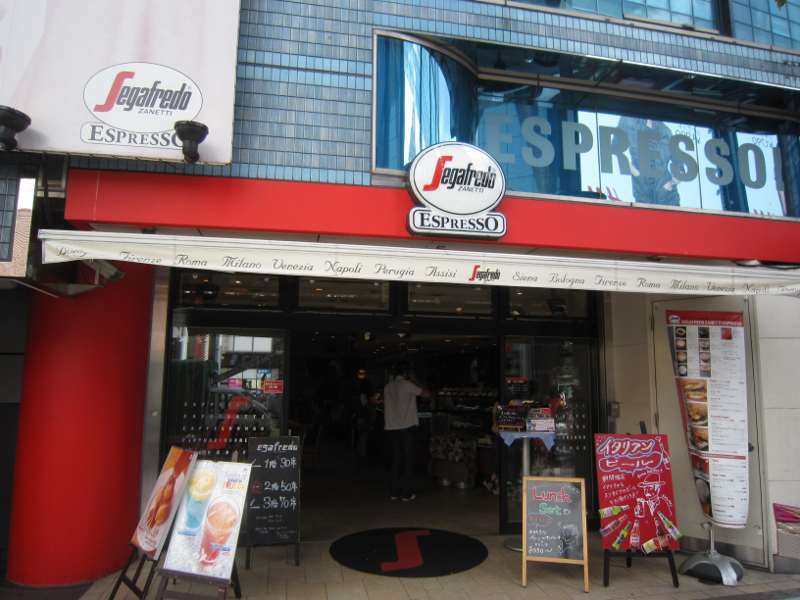 a Segafredo Zanetti cafe in Shibuya (Tokyo)
Guided tours, activities and other things to do
If you are planning a trip to Japan and you want to add something special besides the visit of the different monuments and famous places, we suggest you to use the site
Govoyagin
. This is a very useful site to enrich your travel experience, especially if you are going solo or it's your first time in Japan and, for language barriers and more, and you will not have many opportunities to interact with the locals and to enjoy something different from the famous places marked in the tourist guides.
What Govoyagin is
Govoyagin is a website where you can find many particular activities all over Japan (and not only in Japan).
You can buy tickets online for some famous attractions, but also book tours and really special experiences with locals ready to guide you and take you to places outside the tourist circuits that you would hardly ever find by yourself. Last but not least, you can reserve a table in hundreds of restaurants.
Some examples
On Govoyagin you can buy tickets in advance to visit the
Tokyo Tower
or the
Tokyo Sky Tree
, but also book guided tours of
Kyoto temples accompanied by a samurai
, or to go around the streets of Osaka
on a go-kart dressed as Super Mario
, or even play videogames
against an unbeatable Japanese otaku at his place
.
Last but not least, if you need to reserve your table in some restaurants, such as the legendary
3-star Michelin
, also in this case you can find this kind of service for sale on Govoyagin.
Take a look at Govoyagin
You may also be interested in